No Frog Should Have Cleavage!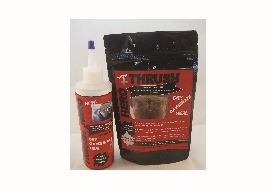 New, Ridiculously Easy Thrush Treatment.
The Health Ranch, an innovative new company providing affordable, ridiculously easy to use, highly effective, chem-free products has created a new product that kills thrush and even works in wet mucky conditions.
Bozeman, MT December 1, 2014—The Health Ranch is spearheaded by professional farrier, Connie Huft, who created a highly effective, unprecedented thrush treatment packet and powder. Thrush Hero treatment packets and Thrush Hero dry powder were developed for frustrated horse owners (Farriers and Veterinarians) who have tried it all and still were dealing with severe crippling heel cracks. www.healthranchequine.com
As a professional, shoeing horses for 15 years in Montana. We go from extreme muck, to freezing cold, to deep snow, to bone dry in a matter of days. This wrecks havoc on the natural moisture balance and pliability of frog tissue. Just like a weather crack in your finger, thrush is painful, and without treatment will continue to get worse. So we set out to make a thrush treatment that people can actually use, that will work, even in wet mucky conditions and that addresses the three core issues of why thrush thrives in the first place; lack of oxygen, soggy frog tissue, and infection.
Thrush, Black, stinky, gooey bacteria eating away at your horses frog…is not a pretty picture! Green or purple stains, on your hands, horses legs, and your stable floor, splashing and burning into your eye, stinging your horse. Treat and re-treat, bag, soak, secret recipes, lameness– only to put them back out into the muck.
Thrush Hero to the rescue! Works in both WET and DRY conditions. A ridiculously easy treatment packet that works for an entire week in dry conditions and only has to be changed 2-3 times a week in mucky conditions. Continuous treatment, kills thrush three ways and heals sore tissues. Takes only seconds to apply. Dry-Oxygenate-Heal!
For additional information or a sample contact Connie Huft, at The Health Ranch, 406-498-3140 or visit us at www.healthranchequine.com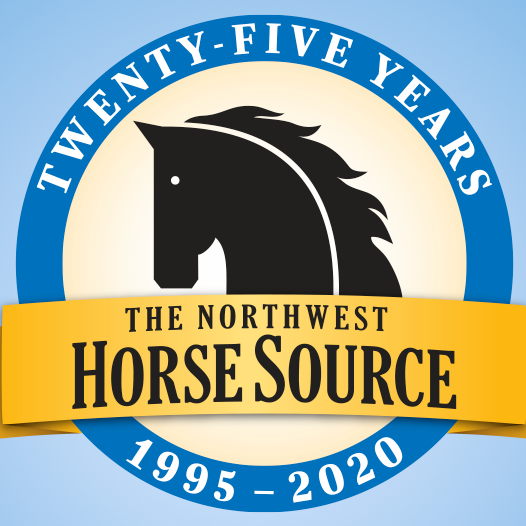 News from the horse industry. Sharing today's information as it happens. The Northwest Horse Source is not responsible for the content of 3rd party submissions.