New Tools for Healthier Hooves–Made in Washington State–Evolve Your Hoof Care!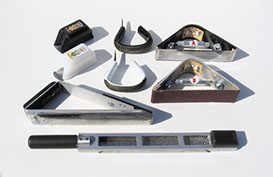 For over 40 years Leslie Emery has been involved in equine hoof care. Since publication of "Horseshoeing Theory and Hoof Care" in 1977, with co-authors Jim Miller and Nyles Vanhoosen, DVM, he has studied how the equine hoof can function best under domestic conditions. Together with Jaime Jackson, author of "The Natural Horse" and founder of the barefoot hoof care movement, he developed guidelines for healthy hoof shape based upon the life style of wild horses living in their natural arid climates.
Evolutionary Hoof Care Products are the result of forty years of research and study. These tools are specifically designed to promote healthy hoof form and function in ways traditional hoof care tools do not.  A primary goal of these tools is to enable horse owners to contribute to the improvement of their horses' hoof shape and thus their overall health, performance, and soundness. It is evident that even a small amount of maintenance trimming by owners between trims by professionals can greatly improve hoof quality. If you trim your own horses yourself you will find these tools indispensable.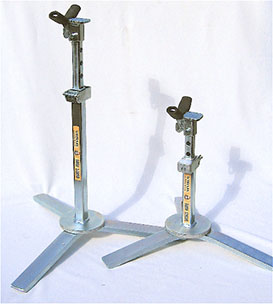 All EHC tools are made for easy and efficient use. These tools are high quality professional grade products. But because they do not require as much strength and skill as traditional hoof care tools, they are easily used by horse owners as well. Full video instructions are provided on our website and all tools are sold with a satisfaction guarantee. The goal of this tool line is the improvement of equine health and soundness. Evolve your hoof care–see our contribution to this goal at the Washington State Horse Expo and online at: www.evohoofcare.com or email us at: info@evohoofcare.com

<!-comments-button-->