EVENT CANCELLED – SEE MESSAGE BELOW
March 12, 2020
Last night the Governor of Oregon announced a ban on all gatherings over 250 people effective immediately for a period of four weeks. This leaves us with no choice but to cancel the 2020 Northwest Horse Fair & Expo scheduled for March 20-22 in Albany, Oregon. It is an unavoidable but heartbreaking turn of events for all of us involved.
We know this leaves many of you with questions. Please be patient with our office as we navigate the logistics this involves. We will continue to communicate and have more solid answers for you in the upcoming days. We appreciate your patience during this time.
Mark your calendars for March 26-28, 2021 and plan to enjoy the Northwest Horse Fair & Expo again.
Judith Anne Cloe
Owner, Northwest Horse Fair & Expo
http://equinepromotions.net/northwest-horse-fair
March 13, 2020
Answers to our 2 most frequently asked questions in the last 24 hours:
Q – Will you be rescheduling?
A – No. The logistics of that are simply too overwhelming to attempt that. It takes us a full year to plan the expo. We are instead just focusing on next year's event March 26-28. So far the majority of our clinicians from this year have tentatively agreed to come next year.
Q – What if I purchased tickets already?
A – You have a 2 week period to take your tickets back to where you purchased them for a refund. OR you can keep the tickets and they will be honored next year.
We thank you for your patience as we navigate the enormous task of cancelling such a large event.
********************
Elegant dancing horses; strutting stallions; parades of horse breeds; a huge trade show; plus world class trainers …See it all at the Northwest Horse Fair and Expo 2020, presented by Akins Trailer Sales, March 20 through 22, at the Linn County Fair and Expo Center in Albany, Oregon!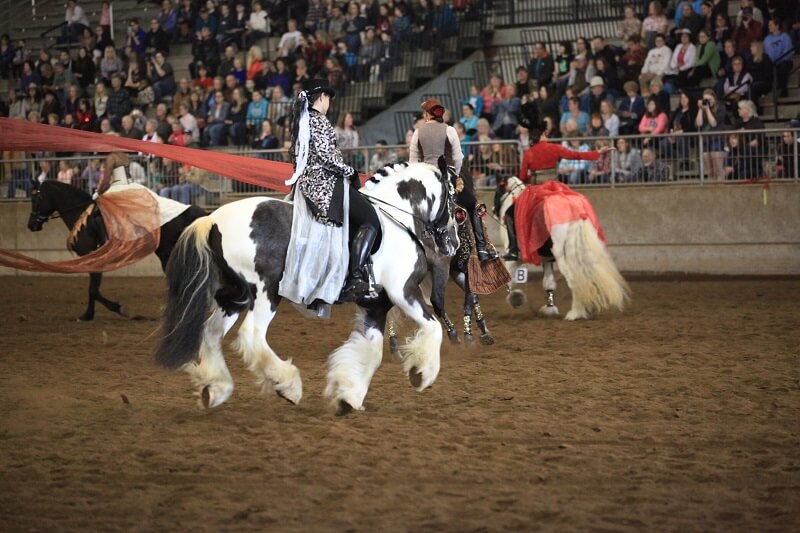 World-class clinicians will share their horse training and riding expertise in clinics and lectures. The experts include: Chris Cox; Janet 'Dolly" Hannon; Julie Goodnight; Peggy Cummings; Muffy Seaton; Rod Petersen; Emily Elias; and Wayne Williams.
The action-packed Colt Starting Challenge USA is back for the second year, with new horses and trainers, from the Northwest region! Experienced Natural Horsemanship trainers will work with young, unbroken horses, gentling, saddling and riding them, then competing…all in just three days!
Don't miss the BlackPearl Friesian Dance Troupe perform on fancy dancing horses; the Rogue Mounted Archers galloping and shooting arrows at targets; and the Mane Attraction Rodeo Performance Team blazing through precision drill formations! Enjoy the Breed Showcase and Stallion Reviews… from towering and majestic, to dainty and delicate, horse breeds from all over the world will be on display!
New this year will be the Santiam Corral, with live demos and activities for kids and adults, including a Kids' Gypsy Beauty Salon with a live horse; and the BlackPearl Friesian Dance Troupe supplying horse and costumes for personal photo sessions!
The Northwest Horse Fair provides tons of shopping, in two buildings, with everything for equine enthusiasts!
For more details about the Northwest Horse Fair and Expo, including ticket information and schedule, go to http://equinepromotions.net/northwest-horse-fair.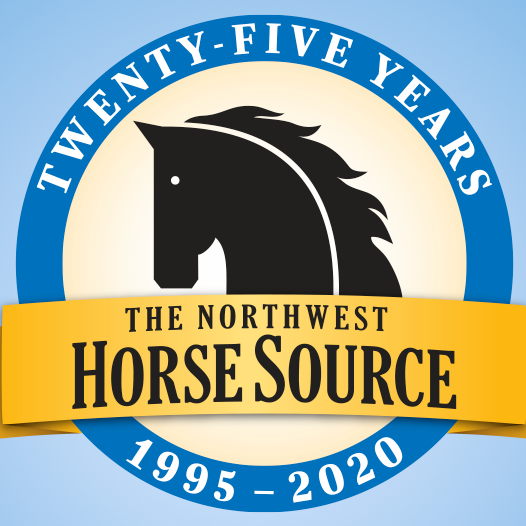 The Northwest Horse Source is an independently owned and operated print and online magazine for horse owners and enthusiasts of all breeds and disciplines in the Pacific Northwest. Our contemporary editorial columns are predominantly written by experts in the region, covering the care, training, keeping and enjoyment of horses, with an eye to the specific concerns in our region.