Noble Outfitters™ is excited to announce the newest addition to their product line: the Noble Outfitters™ Wound Care!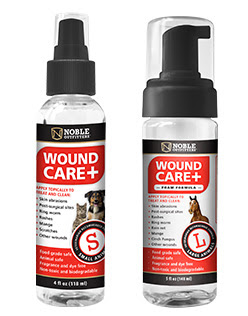 This product serves as the first step for Noble Outfitters™ to service more than just equestrian enthusiasts. This product is the essence of our mission statement: we create products that exceed the needs of our customers with quality and functions, while delivering exceptional value. We continuously strive to expand our horizons; whether it is by introducing new, innovative items to the industry or by improving the status quo of products already on the market.
The new Noble Outfitters™ Wound Care will assist in the recovery process of the injured animal. Veterinarian recommended proprietary formulation improves wound cleanliness and enhances recovery time on all animals. Noble Outfitters™ Wound Care is made from non-toxic, food-grade safe ingredients. It is safe to use in animal's eyes, ears, nose and mouth, even on the most sensitive animals!
This proudly made in the USA product is compatible with other wound treatments, antibiotics and healing ointments. It is fragrance and dye free and is safe if ingested. It does not sting when applied and it tests free for competitive animals. The Noble Outfitters™ Wound Care will not degrade if frozen and there are no shelf life restrictions. Apply topically to clean skin abrasions, post-surgical sites, hot spots, rain rot, rashes, ring worm, scratches, and mange among other wounds
The new Noble Outfitters™ Wound Care is now available in five different sizes, 4 oz and 8 oz. spray, and 5 oz foam applicator available in February, priced at $14.99, $16.99 and $19.99, respectively.
About Noble Outfitters™
Headquartered in Modesto, California, Noble Outfitters™ creates products that exceed the needs of our customers with quality and function, while delivering exceptional value. Each Noble Outfitters item is carefully designed in close collaboration with equestrian enthusiasts and professionals. Learn more about Noble Outfitters' full line of apparel, socks, gloves, bags and knives at www.nobleoutfitters.com.
Noble Outfitters™ is committed to partnering with and giving back to the equestrian community. In support of these efforts, Noble Outfitters commits 5% of profits to equestrian focused youth programs that foster equine interest and participation while strengthening values and providing meaningful learning experiences. To find out more or recommend a youth program in your area, visit www.nobleoutfitters.com/kids.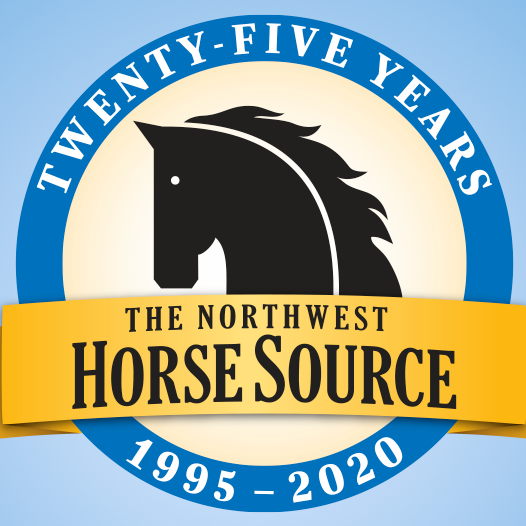 News from the horse industry. Sharing today's information as it happens. The Northwest Horse Source is not responsible for the content of 3rd party submissions.