Several clubs enjoy new arena for shows
By Karen Pickering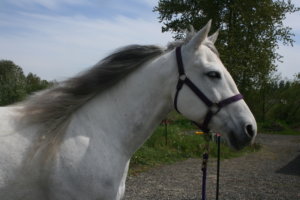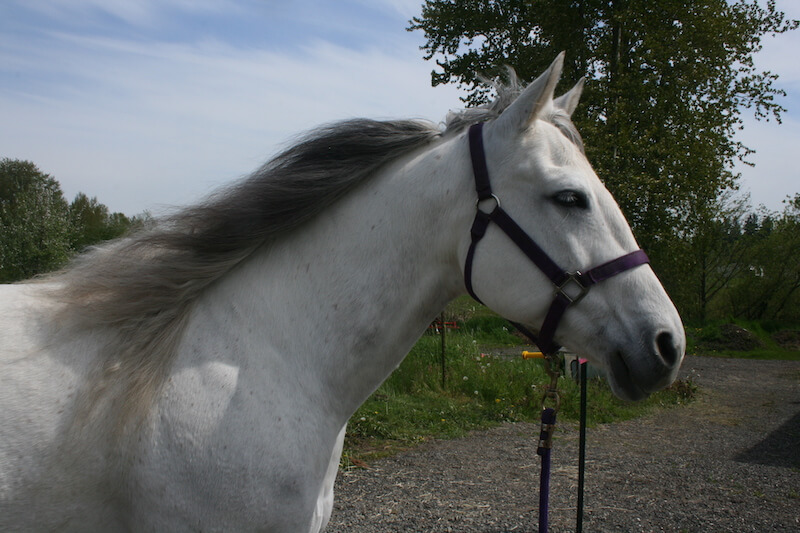 It was a relaxing afternoon taking pictures of April's mane as I was trying a new detangler made by Absorbine Products. It's one of the things I enjoy about the magazine, trying new products. April doesn't mind, she seems to enjoy the extra attention. We have some new products and information we'll be sharing in upcoming issues so be sure and keep a copy of the magazine handy.
You can keep up with the latest news through our weekly Facebook feeds and contests. See what other people are doing in the industry. What products do they use? How often do they ride their horse? Who's their favorite trainer? It's very interesting to take these surveys and participate in our digital connection via our e-newsletter and more. It's a place to give feedback, tell us what you like, who you would enjoy reading about and other current products and events you want to keep up on.
Our cover story features a newly built horse facility in Whatcom County where I live. If you enjoy showing in the Pacific Northwest I'm sure you'll be attending an event at the Northwest Washington Fairgrounds in Lynden, WA. Construction was final for last year's fair in August. Read more on page 6.
As we put this issue together we want to take a moment and thank the four organizations who've joined our magazine and are sharing their news with you. If you're interested in showing your horse or discovering a new breed check out our club news. We're bringing you news from Washington State Quarter Horse Association, Washington Reining Horse Association, American Blazer Horse Association and The Northwest Reined Cowhorse Association. These are all great organizations that promote their breed and sport throughout the Northwest.
Quote of the month:
"There are many types of bits for many different disciplines, but the severity of all bits lies in the hands holding them," ~ Monty Roberts.
Published July 2011 Issue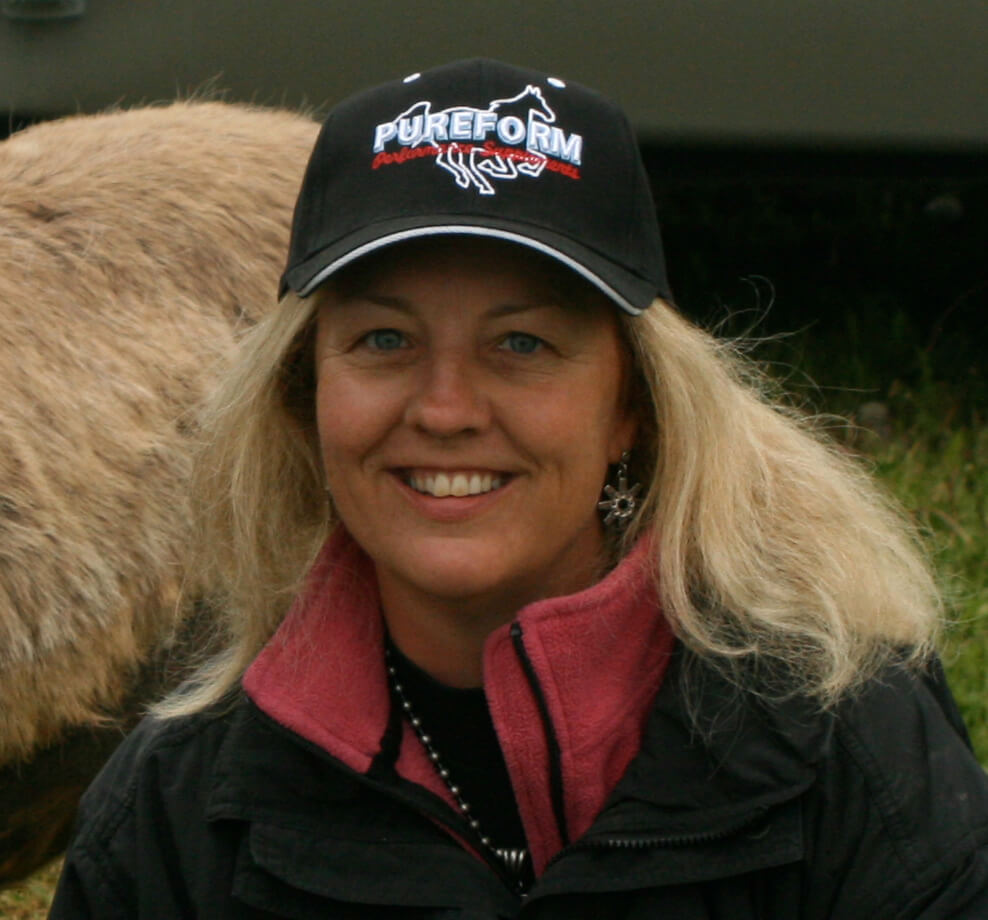 Owner/Publisher Karen's lifelong love of horses began at a very early age when she wore out a couple of rocking horses before convincing her parents to get her the real thing. That ill-tempered bay gelding, Brandy, was a challenge for the young horsewoman, but it drove her ambition to become a horse trainer. After attending Canyonview Equestrian College's Horsemanship Program, Karen realized she needed work that was a little more lucrative than training, so she took a job with Customs Brokerage to pay the bills. There, she discovered an affinity for computers and a talent for creating informative, entertaining newsletters. The Northwest Horse Source began as such a letter in December 1995, with a distribution of 1000 copies for its 12 black and white pages.  Now 25 years later, it's an online magazine and website with a reach of over 10,000 per month and growing! Not bad for the results of one woman's dream to work with horses!
Today, Karen remains involved with every aspect of the magazine and treasures the community of thousands who share a common passion. Somewhere in the wee hours of the early mornings and late evenings, she still finds time to care for April, her gorgeous and sweet-tempered Quarter Horse.