Out of the Wild
is a modern western, based on the story of Henry McBride, Jessie King, and a troubled mustang. It is a story of redemption that gives us a glimpse into ways of looking at horses, and perhaps even ourselves, with new eyes.
Our top notch team includes award winning Director & Producer Paul Krizan, actor and producer Ben Ashbrook, and acclaimed horse trainer, clinician, and writer Mark Rashid. This independent movie was shot last September in challenging conditions at the beautiful Cowboy Trail Rides in Red Rock Canyon, just outside Las Vegas, Nevada. The team worked through 110 degrees fahrenheit heat, a six day work schedule, dust storms and dramatic thunderstorms. What started as a labour of love turned into an endurance marathon!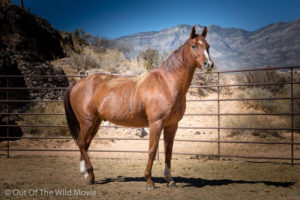 Friends of Paul, Ben and Mark flew in from around the USA, Canada, Switzerland, Scotland, Ireland and beyond, to help out – from horse wranglers and set construction, to costume design and special effects. This film making it to the big screen is all due to the incredible amount of heart and soul poured into it by so many. The filmmakers rallied around one another and, against all odds, brought it home.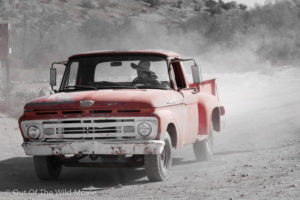 The movie stars John Diehl (Miami Vice, Jurassic Park), and Jean Louisa Kelly (Yes Dear, Uncle Buck, Mr. Holland's Opus). Out of the Wild is now in post production and will premiere later this year. You can watch the trailer now at: http://www.outofthewildmovie.com. Get notified when the movie is released at http://www.outofthewildnews.com