The Great American Outdoors Act to be voted on Wednesday.
The Great American Outdoors Act is scheduled for a vote in the House on Wednesday.  Please consider contacting your Representative to support this long awaited groundbreaking environmental legislation.  The bill provides full funding annually for the Land and Water Conservation Act, appropriations for decreasing recreation infrastructure backlog, and support for public land management.  View our webinar on the Act here.
Webinars – coming up soon.
Tuesday, August 11 at 1:00 PM Mountain
The BCHA's 3 – S Program
Stop, Stand Back and Speak:
(A Smile Helps Too)
Maximize Your Positive Interactions with People on Horseback
Most trail users are familiar with the Share the Trail "yield triangle," which asks that hikers and bikers yield to persons on horseback. The reasons behind such trail etiquette are rooted in animal psychology and behavior. Yet many stewardship volunteers, including hikers, trail runners, backpackers and mountain bicyclists are unfamiliar with the reasons why horses and mules might react adversely when thrust into a surprise encounter.
This webinar will provide participants with useful information on ways to minimize trail conflict and how to work comfortably alongside packstock during stewardship projects.
The presenters will walk webinar participants through topics such as:
The benefits of incorporating users of packstock, which includes horses and mules, into trial work
parties and stewardship projects.
Horse psychology, including:

Horse sense: How a horse interprets its world through sight, sound and smell.
Fears and concerns of a prey animal (from the eyes of the horse).
Fight or flight: Why even a well-trained horse might occasionally "bolt."
How to "read" a horse's state of mind (pro tip: Vulcan mind-meld not required!).
Trail and weather characteristics that serve to minimize surprise encounters with pack and saddle stock
Fears and concerns of the horseback rider.
Best practices to minimize your anxiety or fear, or that of others in your party, when encountering
stock on the trail or during joint stewardship projects.
Horse poop (aka, manure): Is it something to fear?
The webinar will be interactive, in order to recognize the accumulated experience of webinar participants, with ample time for audience Q&A or story-telling. We implore participants to help us craft an informative webinar, the recording of which can serve as an educational tool for trail users and professionals for years to come.
Presented by Cate Bendock, Back Country Horsemen of America, with an assist from Randy Rasmussen, Public Lands Manager, BCHA.
Past NWSA Webinars
Missed one of our webinars?  Recorded sessions of our webinars are available for viewing on the Webinars Page
10 year Photo Contest
Help us celebrate our 10th anniversary by submitting your best Wilderness photos! NWSA is hosting a photo contest now through Sept. 4, 2020, to raise awareness of those who steward our Wilderness areas while celebrating a decade of our efforts to bring together the Wilderness stewardship community. You may submit up to (2) photos in the following categories:
Before and After: Featuring tangible results of on-the-ground Wilderness stewardship projects
Stewardship in Action: Working to steward Wilderness areas
Traditional Skills: Showcasing Wilderness stewardship skills
Scenic Landscape: Highlighting the beauty of Wilderness
Winners will be announced on or around October 14, 2020 during the National Wilderness Workshop in Merced, California. Winners do not have to be present to win. Stay tuned for more information on prizes!
Job Announcements
The Corona Virus is affecting seasonal hiring across the country.  Contact the organization you wish to work for directly in order to determine their hiring process.
Wilderness in the News
Wilderness Designations
Frank Church map:  https://www.postregister.com/messenger/news/interactive-frank-church-map-now-available/article_a91eb94c-c253-5a8f-a252-1cd329a5f1fd.html
Wilderness Study Area:  http://www.thewildlifenews.com/2020/07/10/custer-gallatin-forest-plan-limits-wilderness-for-gallatin-range/
Stewardship Groups
New leaders:  https://mtstandard.com/opinion/editorial/standard-view-we-must-find-a-new-generation-of-giants/article_ee005df4-6b6b-5cab-95a0-d7de5830ed3d.html
Durango:  https://durangoherald.com/articles/331494
The Value of Wilderness
Wilderness Management Issues
Missing People:  https://nypost.com/2020/07/04/why-hundreds-of-people-vanish-into-the-american-wilderness/
Structures:  https://www.nationalparkstraveler.org/2020/07/olympic-national-park-prefers-remove-enchanted-valley-chalet-wilderness
Microplastic:  https://www.kimt.com/content/national/571661132.html?ref=132
Sheep Grazing:  https://www.islandpacket.com/news/business/article244095797.html
Water:  https://www.watereducationcolorado.org/fresh-water-news/hundreds-of-comments-submitted-over-holy-cross-wilderness-water-export-proposal/
Wilderness Trips of Note
Colorado:  https://theknow.denverpost.com/2020/07/13/lake-hikes-colorado/238980/
Safety Tip:  Have a safety tip to share?  Send your ideas to [email protected].  You may just win a hat or t-shirt if used.
With the summer heat, be extra sure to use sunscreen, bring and drink plenty of water, and take needed breaks to avoid overheating while on the trail or job site.
National Wilderness Stewardship Alliance
http://www.wildernessalliance.org/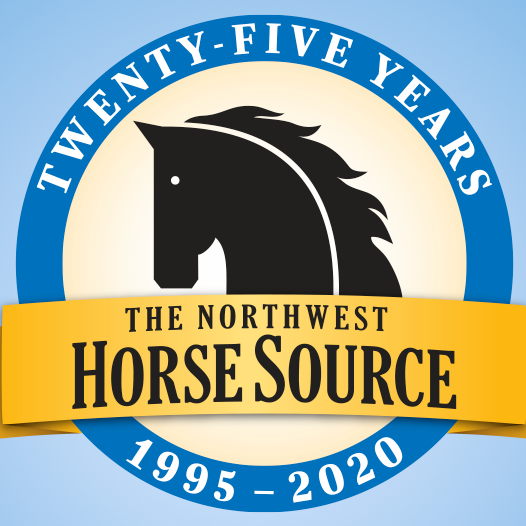 The Northwest Horse Source is an independently owned and operated print and online magazine for horse owners and enthusiasts of all breeds and disciplines in the Pacific Northwest. Our contemporary editorial columns are predominantly written by experts in the region, covering the care, training, keeping and enjoyment of horses, with an eye to the specific concerns in our region.