EQUUS International Film Festival, celebrating over a decade of award winning equine films from across the globe, has announced a partnership with the Montana Center for Horsemanship, bringing the film festival to the annual conference event in Dillon, Montana.
Opening this year's Call for Entries, EIFF founder, Janet Rose, says the film festival was invited to become part of the annual conference at the Dillon, Montana based equine education center. "This is such an exciting and significant opportunity to add the impact of equine film while celebrating both the storytellers and highlighting equine issues, transcending geographic borders and bringing us closer to the global impact of the horse on humanity for centuries." Rose adds this year already has international entries and stresses that films from any years and any part of the world are welcome and encouraged.
The next conference and film festival, themed "The Natural Horsemanship Revolution," will feature a keynote with Buck Brannaman and a free, public screening of the award-winning film "Buck." Rose also announced the lineup of final film judges, including Kansas Carradine, a world-renowned performer and Riata Cowboy Girl, Felicitas Funke, an independent film producer and creative consultant, Ashley Mancuso, a filmmaker, trainer and champion dressage rider, Elizabeth Kaye McCall, equine journalist, and Merrill Morse, a trainer and presenter with E3A, the Equine Experiential Education Association. Equine journalist and media consultant L.A. Sokolowski, serves as media consultant. Rose says it was pure coincidence that this year is a panel of all women. "These individuals are exemplary in their backgrounds, expertise, skill-set, knowledge and equine experience. I could not imagine a finer group of people to judge and select award winning films."
The next Conference & Film Festival, is presented in collaboration with Montana Western, which offers the nation's first and only Bachelor of Science in Natural Horsemanship, in partnership with MCH. The dates of the Conference are September 8-10 with events prior to and following. Among the featured speakers and presenters – Dr. Glenn Blodgett, Dr. Steve Peters, Jim Wofford, Stan Weaver, Dr. Robert Miller, Dr. Anne Perkins, Dr. Sue Dyson, Doug Hall, Kansas Carradine, Patricia Kelly of Ebony Horsewomen, Caroline & Manu Godin of Haras de la Cense, James Spence presenting Native American Horsemanship & the 7 Sacred Directions of the Horse, and other exceptional and leading horsewomen and horsemen.
In addition to Buck Brannaman keynoting, the three+ days includes workshops, hands-on demonstrations and interaction with horses, film screenings, and many social and networking events. Sponsors are invited to showcase within the beautiful, new indoor arena, which includes classrooms, exhibition areas, a veterinary and research space, dining and presentation facilities, set amidst one of the most breathtaking environments in the western U.S.  Rose adds, "Dillon, Montana defines the traditions of the American West, which is part of our mission. We are in a place of exceptional natural beauty, where there are more horses and cows than people, and the Blacktail Mountain Range is an unforgettable landscape that connects people with horses with nature and unsurpassed fly fishing. There's no place quite like it on earth."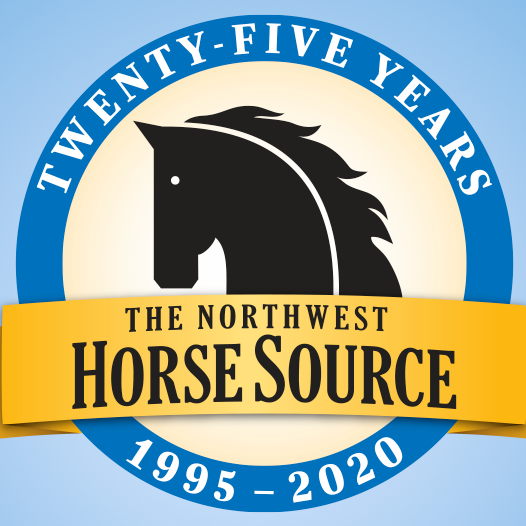 News from the horse industry. Sharing today's information as it happens. The Northwest Horse Source is not responsible for the content of 3rd party submissions.