On Being Present in Every Season
by Catherine Madera
The summer of 2015 went down in history as the hottest on record. Even as the weather was heavenly (personally, I never tire of sun), it was a season of extreme challenges as well. When fall came early, in late August, many people breathed a sigh of relief. While I welcomed the rain we desperately needed, I always struggle to let summer go. Fall opens the door to full schedules, cold, dreary days and the rush of the holiday season.
I'm not sure when I first welcomed the change of season in my spirit, but one day while working outside on my small farm I looked around at the golden leaves starting to drop, the horses frisky in the chill and the fall sunshine burning off the fog. I took a deep breath. Around back I knew the raspberry canes were brown and drooping and the sunflowers had all been picked. Like the garden out back, I was ready to go fallow—that quieting within that later encourages growth without. It is a time to welcome rest. It's not a time to rush, regardless of what the retail industry shoves in our faces.
Mindfulness is a popular practice that encourages being present in the moment. Personally, I don't like that word because my mind is plenty "full" already. So I've coined a new word: spirit-fullness. This means engaging, with my spirit, more fully day-to-day, in every season and welcoming new rhythms. When my spirit is present and alert, my life is rich with meaning. I'm not nearly as concerned about chasing a "to do" list. As the holiday season approaches, I encourage you to nourish your spirit—make time for your horse, read a good book, rest. Lastly, regardless of the season, there's always something going on at Bolender Horse Park. Learn more about it on page 6.
Ride on!
Published in November 2015 Issue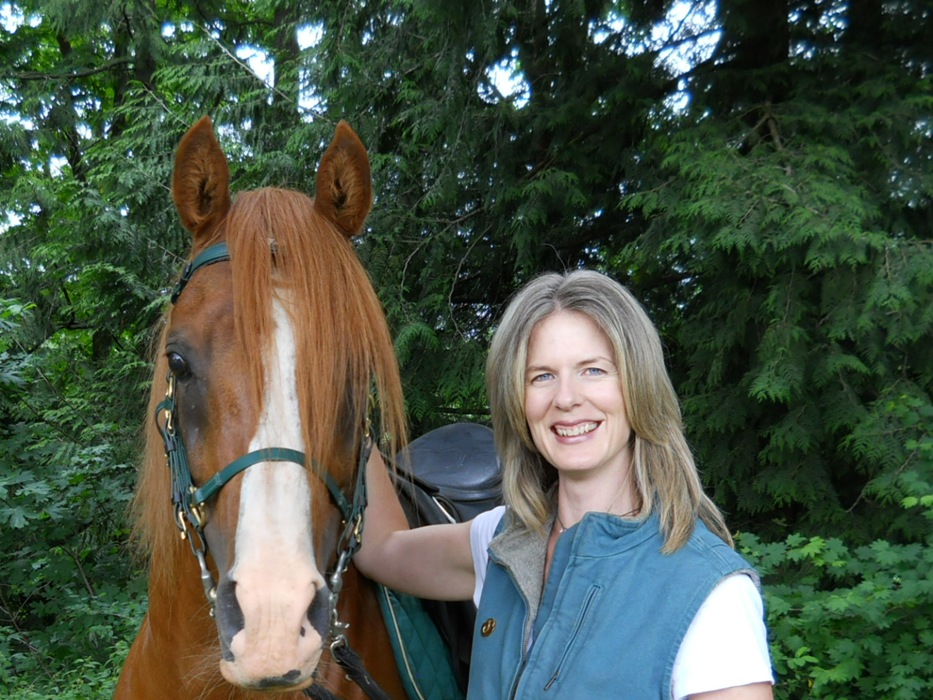 Catherine Madera served as editor of the Northwest Horse Source for five years. She has written for numerous regional and national publications and is a contributing writer for Guideposts Magazine and the author of four equine-related books. She has two grown children and lives with her husband and three horses in Northwest Washington.