Stanwood Trainer Wins Monroe Mustang Makeover
by Kim Roe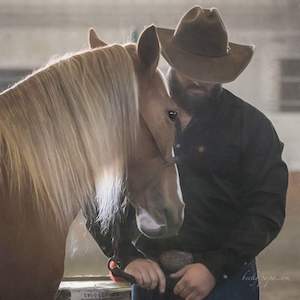 On August 17-19 in Monroe, Washington, the Mustang Heritage Foundation sponsored an Extreme Mustang Makeover competition. These competitions were developed and presented by the Mustang Heritage Foundation with the goal of promoting the versatility and trainability of the American Mustang.
Trainers spend 100 days working with their chosen Mustang to prepare for this competition. The Makeover features a series of classes that showcase their new skills. Horse and trainer compete in handling and conditioning, a pattern class, and a combined leading and riding class. The top ten competitors then compete in a final freestyle competition. At the close of the event all horses are available for adoption.
The mission of the Mustang Heritage Foundation (MHF) is to increase the adoption of wild horses held in the Bureau of Land Management's off-range short-term and long-term corrals and pastures. The BLM currently has more than 47,000 horses in short-term and long-term care. The Mustang Heritage Foundation works to promote the Mustang's versatility, trainability, and worth as an equine companion through innovative and exciting gentling programs and competitions including Extreme Mustang Makeovers. Over 7,500 American Mustangs have been adopted through the Mustang Heritage Foundation since 2007. (From the MHF's website.)
This year's winner of the Monroe Mustang Makeover was Kyle Churchill of Stanwood, Washington. I asked Kyle a few questions about himself, his process, and his Mustang.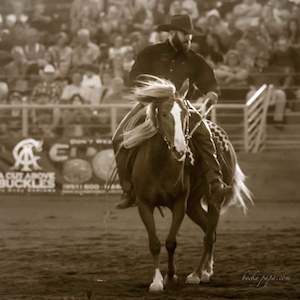 Are you a professional horse trainer?
I am a professional trainer. I've traveled all over the country riding with some amazing people, but chose to hang my shingle in Stanwood, Washington. I work out of the Stanwood Equestrian Center.
What do you specialize in?
I specialize in colt starting and training the all-around horse. I started my journey on ranches and moved into the cutting pen, but have always had a passion for the all-around horse. We compete in cutting, reined cow, reining, and stock horse events but have had huge success with barrel and pattern horses lately. All in all, I believe that through great horsemanship you can accomplish anything on your horse.
How old are you?
I am 30 years young and having more fun than ever. Our program is based around having a good time with our equine partners while striving for the best horse we can make.
Tell me about your Mustang.
My horse for the Makeover was from Humboldt, Nevada. She was rounded up about a year and a half before I picked her up at the Hines, Oregon holding corrals. I named her Mustang Annie after Wild Horse Annie. She was approximately 4 years old when I got her.
What were the challenges with Annie?
I will tell you that she was not the easiest mare to work at times but was overall a fun horse. The hardest thing for her was to just stay calm in the arena. It tended to excite her a bit.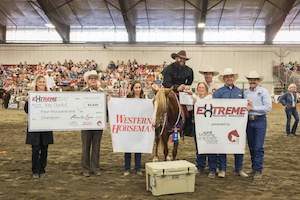 What are the good things about Annie? What makes her special?
What made her fun was the bond that we had. She was always looking for my help so it made getting through problems when they arose much easier. She is a gritty mare, but had as much try as anything I have ridden. I really had a good time with her.
Will you do the Extreme Mustang Makeover again?
Yes, I am going to do it again. After our win I was invited to the invitation only Mustang Magic in Fort Worth, Texas in January of next year. After that I plan on competing whenever they come back local. I love performing in front of my hometown fans. They made all of this happen and I couldn't do it without them. Winning the fan favorite that night was almost better than winning the championship.
Did you sell Mustang Annie?
Yes, she sold for $6500.00
You can contact Kyle at churchillph@yahoo.com
Originally Published October 2017 Issue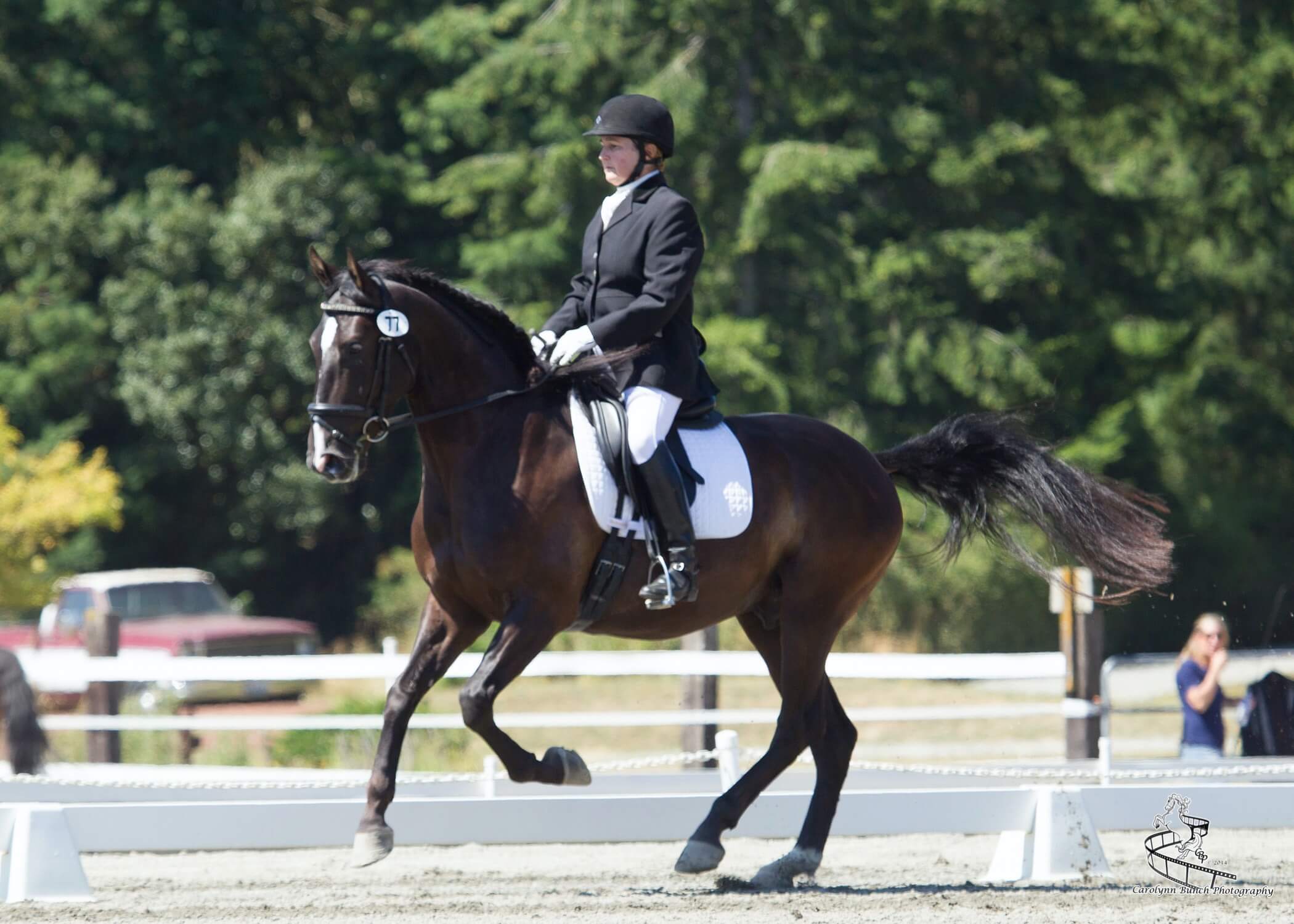 Kim Roe grew up riding on the family ranch and competed in Western rail classes, trail horse, reining, working cow, and hunter/jumper. She trained her first horse for money at 12 years old, starting a pony for a neighbor.
Kim has been a professional dressage instructor in Washington state for over 30 years, training hundreds of horses and students through the levels. In recent years Kim has become involved in Working Equitation and is a small 'r' Working Equitation judge with WE United.
Kim is the editor of the Northwest Horse Source Magazine, and also a writer, photographer, and poet. She owns and manages Blue Gate Farm in Deming, Washington where she continues to be passionate about helping horses and riders in many disciplines.