Managing Weeds Doesn't Have to Be Such a Chore
By Alayne Blickle, Horses for Clean Water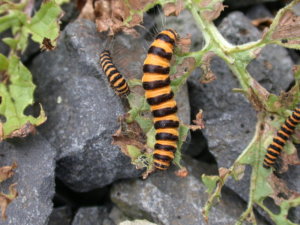 Midsummer and it's high time to talk about weed control. Getting a handle on weeds is the most cost-effective, chore effective way of dealing with these persistent nuisances.
Firstly, good pasture management is the best weed control out there. Healthy grass prevents weeds from establishing and keeps horses from being tempted to nibble on weeds when they do show up. Most weeds can't withstand mowing, so keeping pastures mowed to a healthy grass height (five to six inches tall) will keep grass productive and discourage weeds from spreading or going to seed. Also, make sure you use only certified weed-free pasture grass seed mix on your property, and that the hay you buy is free of weeds and weed seeds.
Minimize herbicide use whenever possible, especially near any surface waters such as wetlands, lakes, ditches and streams, by removing weeds with mechanical, rather than chemical, methods. Chemical herbicides can be harmful to horses and are very toxic to fish and other aquatic life, as well as to native vegetation. It is easy for chemicals sprayed on weeds to wash off in the rain and travel into our water systems, including drinking water. Most waterways these days have residuals of herbicides, mainly from overuse and/or misuse. If you do decide to use herbicides, be sure to use the right product for the specific weed. Your conservation district, extension agent, or county weed control agency can help with identifying your weed, choosing the appropriate herbicide, and determining the best time of year to apply it. Instead of spraying or spreading chemicals on large areas, the best method is to spot spray following manufacturer directions. The mentality of "a little is good, a lot is better" can do serious damage to your land and the environment so always read and follow directions carefully, and avoid spraying on windy days or when it is expected to rain soon.
Here are some other least toxic weed control methods to consider:
•Practice good pasture management:
Establish a sacrifice area

Never grazing below 3-4"

Practice rotational grazing

Keep horses off winter pastures
•Remove weeds by hand and either compost them or send them to the landfill if they are toxic or highly invasive.
•A weed burner is a non-toxic alternative to herbicide use that works particularly well in areas like driveways.
•Spot spray using the appropriate herbicide at the recommended time of the year
•Check out Integrated Pest Management techniques—they use beneficial insects or other organisms to help control an invasive species.
Here's to a weedless summer and good horse keeping!
Join Horses for Clean Water this fall for more FREE educational events:
ISSAQUAH, WA
Saturday, September 24, 10 am to noon
FARM TOUR: Laughing Horse Farm. Do you complain about having small acreage, no topsoil, lots of rocks and slope on your horse property? Then you need to visit Laughing Horse Farm to see how to one farm has made lemonade out of lemons! Join us on this tour to learn about gardening and horse keeping on very small acreage with a ravine and a seasonal creek. This property features a track paddock sacrifice area and an extreme trail course which doubles as a landscaping feature by combining stumps, lots of rocks and beautiful plantings with an obstacle course for horses. Their barn is another interesting feature–refurbished with "reclaimed" materials. We will also cover composting and mud management, very important components for small acreage properties so close to waterways. Register and receive directions at 425-282-1949 or signup@kingcd.org.
Published July 2011 Issue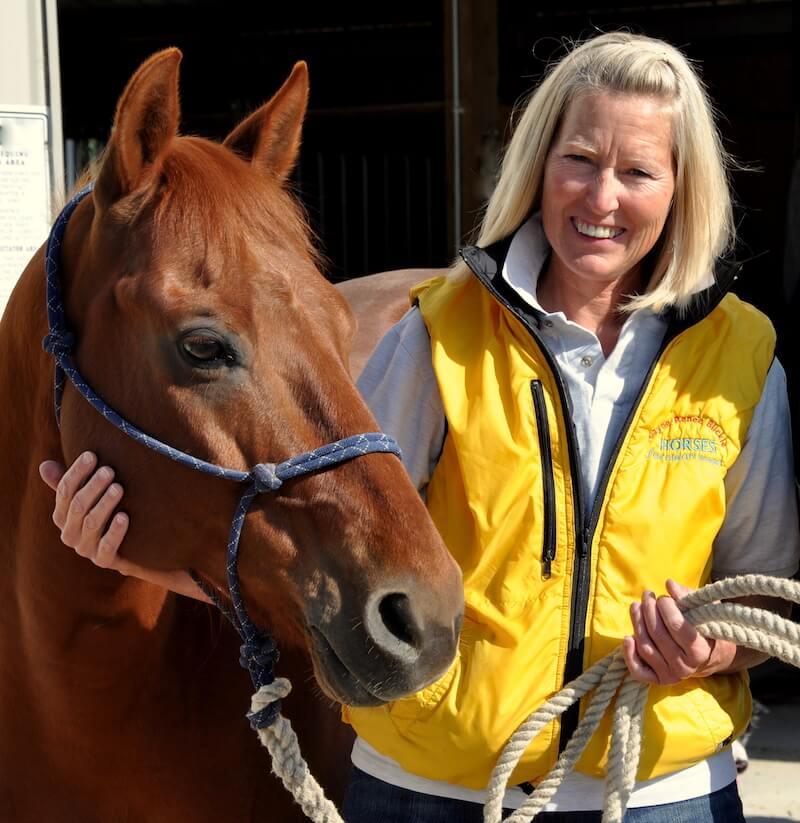 Alayne Blickle, a life-long equestrian and educator, is the creator/director of Horses for Clean Water, an award-winning, nationally acclaimed environmental education program that "wrote the book" on caring for horses and land. Known for her enthusiastic, fun and down-to-earth approach, she is an educator and photojournalist who has worked with horses and livestock owners for over 20 years. Alayne teaches and travels throughout North America and abroad, and also runs Sweet Pepper Ranch, an eco-sensitive guest ranch and horse motel in Southwestern Idaho where she and her husband raise top-notch reining horses and beautiful grass hay. For more information contact Alayne at alayne@horsesforcleanwater.com or 206-909-0225.