Share Your Horse's Story with Our Readers!
Do you have an aged horse that's been very special in your life? We'd like to share your story with our readers and give that special horse his moment in the sunshine. This essay contest is open to all readers, plus there is a special contest for young riders ages 13 to 18.
Let's hear your senior horse's story! Deadline: October 15, 2011
Contest guidelines: Essays must be 500 words or less and include a photo of the horse mentioned in the essay. Photos must be either high-resolution digital .jpg images of at least 300 dots-per-inch ("d.p.i.") at 3 x 5 inches or, for postal mail submissions, a 3 x 5 inch or larger photo printed on standard photo paper.
Please include your name, postal address, email address (if available) and phone number. Indicate whether your entry should be considered as Youth (age 13-18) or Adult (over age 18).
Acceptable formats for emailed entries are .doc and .rtf attachments or text in the body of the email. Any other types will not be considered.
MATERIALS WILL NOT BE RETURNED. PLEASE SEND ONLY COPIES.
Prize: Publication in the December issue of NWHS and a 1-year subscription to the magazine. Honorable mention essays will be posted online in December at www.nwhorsesource.com/blog. Email submissions to editor@nwhorsesource.com with the subject line "Senior Horse Essay" or mail to:
The Northwest Horse Source Senior Horse Essay Contest PO Box 717
Blaine, WA 98231
Unfortunately, time does not allow us to respond to entries in order to acknowledge that we have received them, whether by email or postal mail. Winners will be notifed by November 15th, 2011 and winning entries will be published in our December issue.
Published October 2011 Issue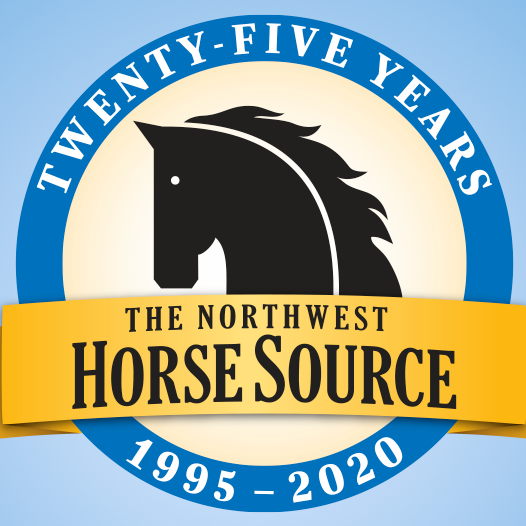 The Northwest Horse Source is an independently owned and operated print and online magazine for horse owners and enthusiasts of all breeds and disciplines in the Pacific Northwest. Our contemporary editorial columns are predominantly written by experts in the region, covering the care, training, keeping and enjoyment of horses, with an eye to the specific concerns in our region.