If You Want Trails, Take Action
by Robert Eversole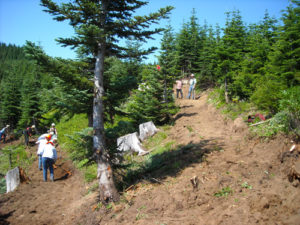 Paradise. For some it's a tropical beach with palms swaying in a gentle breeze. For me it's a dirt trail that twists and meanders to a backcountry camp deep in the wilderness. It's quiet solitude punctuated by the peaceful clip-clop of hooves and the far scream of an eagle aloft. It's the sweet perfume of pine on a warm summer day. It's the companionship of a trusted horse who will faithfully take you home.
Unfortunately, in a growing number of cases, paradise has been padlocked.
In only a few short generations we've "improved" a lot of backcountry and rural areas into suburbia and shopping malls. Trail Closed signs are both dreaded and, unfortunately, frequently encountered. We'd better take care of the equine friendly country that remains. Paradise needs protecting.
You don't have to be a trail rider, or even have your own horse, to recognize the importance of conserving horse trails. There are many things that each of us can do to preserve equine trails. Here are two easy ways that I have found to help keep paradise open.
Volunteer
It's not forest elves that magically keep your trails open. Budget cuts have slashed maintenance efforts on public lands. Most trail maintenance is done by volunteer organizations such as your local Back Country Horsemen chapter.
Organizations such as these are a loud voice for horse riders across the nation. They protect riding trails and wild lands, take volunteers out to maintain trails, and promote equestrian activities as a healthful and enjoyable way to explore the outdoors.
You can help by joining these organizations and, in doing so, give back to your trails, have fun, meet folks, and learn new skills along the way. Amazing, hard-working volunteers are why trail maintenance programs can accomplish so much for horse trails every year.
My first volunteer trail project was with the Tahoma Chapter of the Back Country Horsemen of Washington (BCHW) in 2009. I helped build a new section of the Pacific Crest Trail. Dozens of concerned and committed BCHW volunteers helped move a quarter-mile of the PCT away from the side of a road. My volunteer experiences have been magnificent. Yours will be too.
The ability to enjoy horse trails is not free. Countless hours are spent meeting, planning, and advocating for every precious foot of trail that gets built and for every acre of open space that is preserved. It's a significant effort, undertaken by dedicated volunteers looking to improve communities and trail access for all. Whether you're new to trail riding, an endurance rider with thousands of miles under your belt, or a back-country packer, one thing is unquestionable: none of these trails would exist if it weren't for volunteer groups that actively advocate for your right to ride them.
Organize
Horse clubs are focal points for both social events and trail stewardship efforts. For me the biggest reason to join an equestrian club is for the comradery of people who have the same interests. Being able to talk about trail conditions, feed, training, etc., is priceless.
Don't have a local chapter of a Back Country Horsemen group nearby? Start a new one. These organizations are always looking for new members and new chapters. A quick google search for BCHW will put you in touch with someone who can help.
Four Reasons to Join or Start a Horse Club (With Quotes from Those Who Have)
You'll meet like-minded people and make new friends. "The diversity of a club's membership allows members to ride and camp with others who have similar aspirations and a whole range of experiences. It makes it easy to find people to ride with when their regular partner is unable to get away."
You'll see new places and do new things. "You can expand the scope of your own activities by taking part in those organized by more experienced members"
You'll learn new skills. "Many clubs offer training opportunities, however chaotic or informal, and there are always more experienced members around to provide guidance and help."
It's fun! "It's more fun spending your day out with others, and they can get great photos of you and your partner on rides too."
There are more benefits than just being a member of a club. There are new friends to be made, information to learn and most of all the comradery of people who get what it means to love horses and trail riding.
Please, don't wait until you're faced with a crisis before you get involved. Volunteer with trail projects, join a club that will help protect your trail access, and educate yourself and others on best practices.
Originally Published March 2017 Issue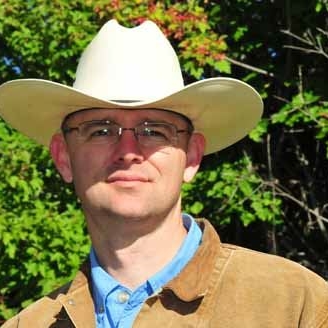 Robert Eversole, "the trail meister," owns www.TrailMeister.com, the largest database of horse riding and camping areas in the U.S. with free trail and trailhead information, trail maps, and much more to help horse enthusiasts experience the joys of trail riding. Robert is a registered riding instructor with PATH International, a mounted search and rescue team member, and a U.S. Marine who has served on the board of the Backcountry Horsemen of Washington (BCHW). He is enjoying his new career helping fellow trail riders stay found and safe on the trail. When not on the trail, The Trail Meister resides near Spokane, WA and teaches land navigation to a wide variety of outdoor groups across the nation. For North America's largest horse trail and camping directory, trail tips, and more, visit www.TrailMeister.com.