Unique Controlled Delivery System Sets Them Apart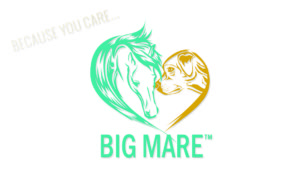 Few things are more beautiful to horse lovers than a shiny, dappled horse with a flowing mane and tail and strong, healthy hooves. So, when our horses experience problems with the health of their skin and hooves it can be incredibly frustrating. This is where the folks at Big Mare and their innovative products come in.
Big Mare is a company dedicated to providing animal wound and skin care products that work, are affordable, and include the newest technology available. Big Mare is the first in the animal wellness product industry to include a controlled delivery system (CDS technology) in their products. CDS is proven to deliver the highest quality antioxidants, peptides, botanicals and vitamins, where no other skin care system can – to the skin's regenerative layers. By penetrating deep into the basal layer of the skin the animal receives the full benefit of each and every ingredient present in the solution.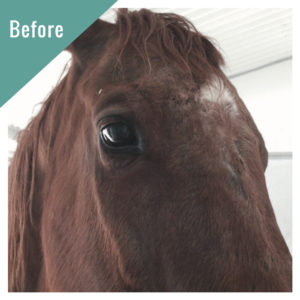 The Spark that Started It All
Big Mare is owned by Scherry and Doug Rich. Scherry is an experienced, medically-based esthetician. One day while Scherry was at the race track, she noticed a horse in the winner's circle with obvious skin problems. Suddenly, a revelation hit. Having worked with the highest quality cutting-edge products available for humans, Scherry realized what was missing from existing animal skin-care products. Unless the viable, active ingredients in the solution could get down deep into the lower layers of the skin where problems live and breed, they simply were not going to work.
After much research, Big Mare was created. Now you can stop the itching, scratching, hot spots, biting, and hair loss. Their solutions work on contact, killing 99.9% of bacteria and fungus with absolutely no discomfort to your animal.
A Better Way
Big Mare products were created by Scherry specifically to treat wounds and irritations in equines and canines. As a lifelong animal lover and owner, Scherry had animals suffering from many of the same skin issues (and vet bills) faced by all animal owners. She knew there had to be a better way.
Controlled Delivery System
CDS was the technology of choice when Big Mare went searching for something that would set their products apart from the rest of the market. They found a few very good, albeit dated, chemical solutions. After all, micro-encapsulation has been around for some time, and although there have been some benefits, they seem to be "singular dimensional". Big Mare found that not only could a smaller molecule of active ingredient be used, but they could combine them.
The ingredients work together and are delivered to the problem area all at once. Some of the ingredients work in the first hour after application, and others are released hours later. The same is true for the skin softening agents and those ingredients that promote overall healing of the affected area. All the products under the Big Mare name incorporate CDS technology.
Big Mare is effective for stopping the spread of contamination in kennels and barns, as well as preventing any future skin problems — all while making your pets' coats healthier and shinier.
Big Mare products are available at farm and feed stores throughout the Northwest. Learn more about their products at bigmare.com.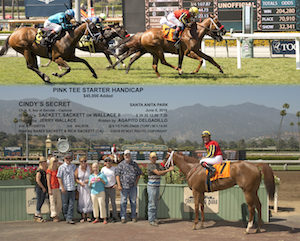 I received a horse in my barn with the worst case of thrush I had ever seen, to the point of lameness. I didn't think we could exercise this horse, and couldn't see a race in the future unless we could clear up her thrush.
A fellow trainer gave me a bottle of Big Mare Thrush Spray to use on her. He said it was the best thrush product he had ever used. I was skeptical as I had tried several other products with no results. I used the Big Mare product and was amazed when her thrush cleared up and the lameness subsided in a few days. I was able to start exercising her on a regular basis and racing her became a reality.
Big Mare Thrush Spray put us in the Winners Circle. I will never be without this product in my barn.
– Jerry Wallace, Trainer, Santa Anita Park, Arcadia, California
Originally Published July 2017 Issue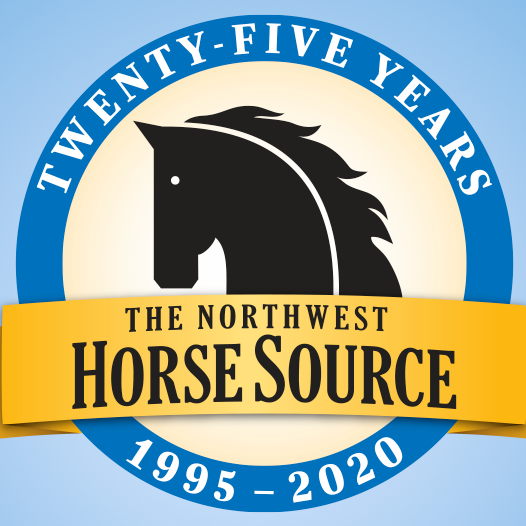 The Northwest Horse Source is an independently owned and operated print and online magazine for horse owners and enthusiasts of all breeds and disciplines in the Pacific Northwest. Our contemporary editorial columns are predominantly written by experts in the region, covering the care, training, keeping and enjoyment of horses, with an eye to the specific concerns in our region.