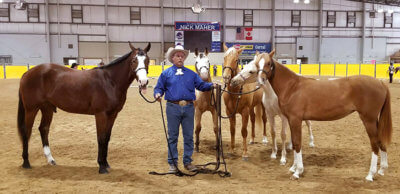 Each year, the Idaho Horse Council produces Idaho's largest equine expo. The expo attracts exhibitors and spectators from across the United States. And this year's expo gives us even more to celebrate after a missed year of horse events due to the pandemic.
The 2021 expo, held at the Ford Idaho Center Horse Park in Nampa, features highly regarded trainers and clinicians from across the state and nation. You'll also find vendors selling the latest in products ranging from jewelry to arena equipment, entertainment, industry-related seminars, youth activities, and competitions from youth roping to trail events.
Evening Performances
This year the Idaho Horse Expo's evening performances will include the popular Francesca Carsen with her miniature pony Spanky (a rescued miniature horse) and her Jack Russel Terrier, Boots, who has replaced the famous Dally in the performances. Though Dally will be at the expo for a meet and greet, she is retired from performing after going blind in 2019.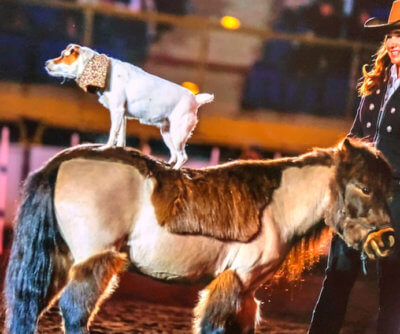 Francesca tells the story of how Dally's going blind and Boots' stepping up occurred: "In late fall 2019 I knew something was wrong. Dally's favorite pastime was soccer, but once the ball was a certain distance she wouldn't run after it. I took her to a specialist who said her retina had rapidly degenerated and she would most likely be completely blind within two months. It was heartbreaking. Dally had spent her life running around a ranch and following after me on horseback. I had signed to do the big Denver Stock Show in January 2020 and I had no idea what to do."
"My two-year-old Jack Russell, Boots, didn't have the experience. She had been riding on Spanky and had demonstrated her ability to jump. While she had made appearances at the end of shows she had never done one on her own. I only had a few weeks, but Boots rose to the occasion. At the end of the show they brought out Dally and I set her up on Spanky. She even stood up (I had to steady her) as the crowd clapped and there was not a dry eye in the house—including myself. She was so proud. It is hard for her not being able to do what she loves and to spend her days in the dark. But at that moment she could see and feel the love and respect she has earned."
This team has received worldwide attention for their heartwarming and spectacular performances, as well as a movie, children's book, and a coloring book.
"We are honored to be at the Boise Expo and even though she is now blind Dally will be making a short appearance for their meet and greet," says Francesca.
Much to See and Do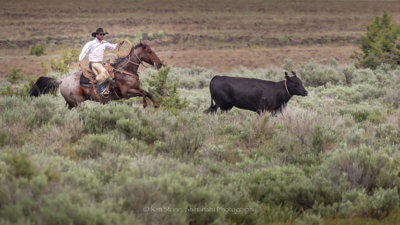 Another clinician to watch at the expo is Wade Black, winner of the 2019 Road to the Horse wild card competition. Wade has also been involved in rodeo and spent time in Kentucky training racehorses, in Texas training cutting horses, and at different cow camps in Idaho and Oregon.
Other top clinicians include Shelby Rosholt, Butch Mowdy, Dana Lovell, Steve Simmons, and Kelly Jamison.
You can also see Mountain Trail exhibitions, a clinic on camping with equines in the backcountry presented by the Squaw Butte Chapter of Backcountry Horsemen of Idaho, take part in a private treaty horse sale, and even enjoy a Sunday sunrise worship service. And there's much more!
Don't forget to support and thank The Idaho Horse Council, who brings the Idaho Horse Expo to all of us, along with all the wonderful sponsors. It all happens at the Ford Idaho Center Horse Park in Nampa, Idaho. General admission is $10 per day. Keep up on and COVID requirements and restrictions along with schedule updates and other information by visiting www.idahohorseexpo.com.
See this article in the 2021 April online edition: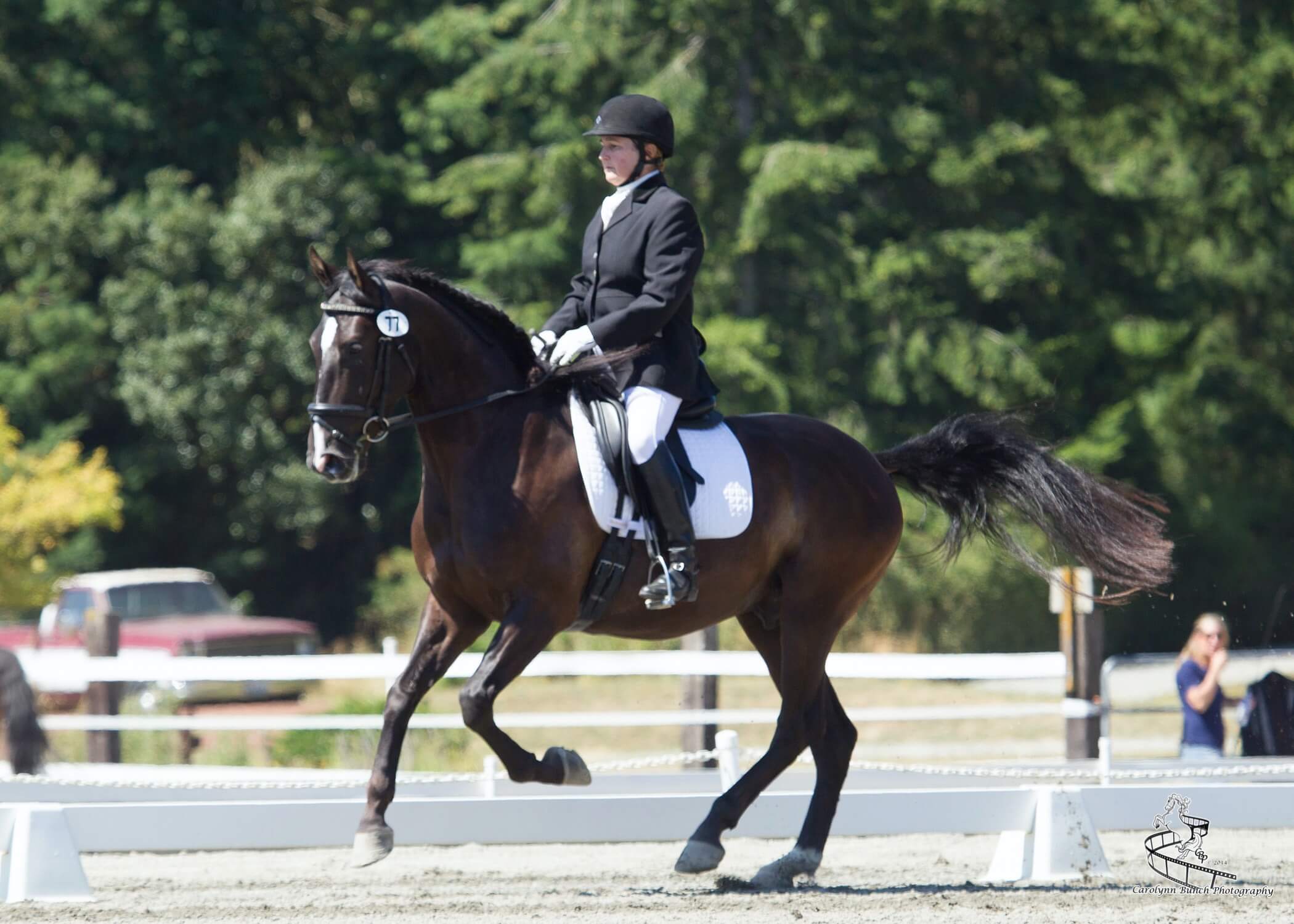 Kim Roe grew up riding on the family ranch and competed in Western rail classes, trail horse, reining, working cow, and hunter/jumper. She trained her first horse for money at 12 years old, starting a pony for a neighbor.
Kim has been a professional dressage instructor in Washington state for over 30 years, training hundreds of horses and students through the levels. In recent years Kim has become involved in Working Equitation and is a small 'r' Working Equitation judge with WE United.
Kim is the editor of the Northwest Horse Source Magazine, and also a writer, photographer, and poet. She owns and manages Blue Gate Farm in Deming, Washington where she continues to be passionate about helping horses and riders in many disciplines.