Attend a Spring Riding Clinic
by Karen Pickering
I love this time of year. Green grass and sunshine, combined with fun horse expos and clinics simply add up to an improved disposition for my horses and me. Today I'm starting a new chapter with a horse named Feather. She has been at Butler Hill Equestrian Center for the last 6 weeks getting a little obstacle training while I've been busy with the horse expos. A little training with Cindi Plendl goes a long way so I'm excited to bring Feather home and begin bonding with her. Trusting the horse plays such a big part in horsemanship and it's something I'm working on.
Feather and I just seemed to hit it off from the start. She is quiet, responsive and just plain cute. For whatever reason I felt she was the right horse for me now. However, it's been a while since I've ridden a young horse so trust doesn't come naturally. It comes down to trusting your horse will do what they should, but being ready for correction if/when necessary. Like Cindi says, "Get in, get out." Trust they will do the right thing, make the correction and leave them alone.
As we enter into the spring and summer riding season, I'm reminded of the importance of consistent riding. My seat, hands and reflexes are just off when I don't ride regularly. I think it's that way with everything we want to get good at in life. To keep up with our riding skills there must be regular time spent with our horses. This needs to become a priority for me. Plus, I'm happiest when I'm on a horse!
I'm always inspired when I meet a new trainer or rider that has made horses their livelihood. This month read about a woman who teaches and takes willing students on various adventures to improve horsemanship skills in a fun environment. Read all about Getaway Horseplay and Cherie Cross on page 6.
I hope to see some of you on the trail or at an event this season; have a great month and remember to RIDE!
Quote: The cave you fear to enter holds the treasure you seek. ~Joseph Campbell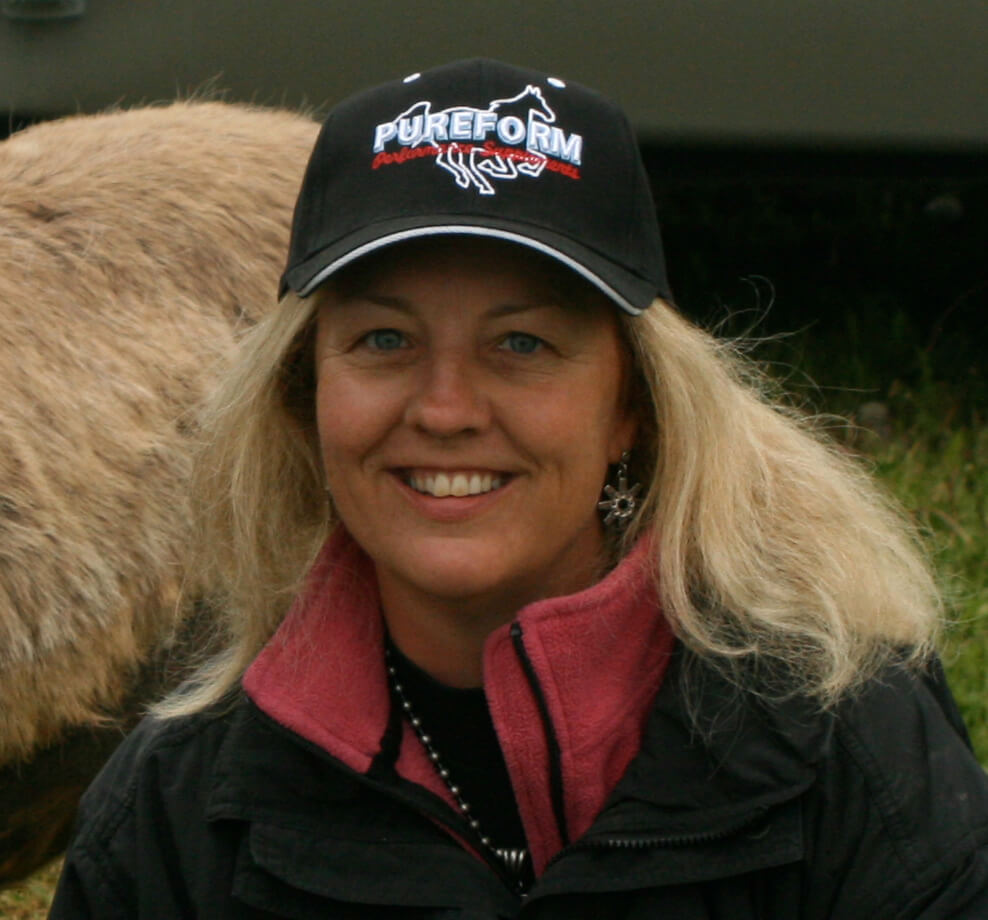 Owner/Publisher Karen's lifelong love of horses began at a very early age when she wore out a couple of rocking horses before convincing her parents to get her the real thing. That ill-tempered bay gelding, Brandy, was a challenge for the young horsewoman, but it drove her ambition to become a horse trainer. After attending Canyonview Equestrian College's Horsemanship Program, Karen realized she needed work that was a little more lucrative than training, so she took a job with Customs Brokerage to pay the bills. There, she discovered an affinity for computers and a talent for creating informative, entertaining newsletters. The Northwest Horse Source began as such a letter in December 1995, with a distribution of 1000 copies for its 12 black and white pages.  Now 25 years later, it's an online magazine and website with a reach of over 10,000 per month and growing! Not bad for the results of one woman's dream to work with horses!
Today, Karen remains involved with every aspect of the magazine and treasures the community of thousands who share a common passion. Somewhere in the wee hours of the early mornings and late evenings, she still finds time to care for April, her gorgeous and sweet-tempered Quarter Horse.