Be Alerted on Your Mobile Device at the First Signs of Distress in Your Horse: Introducing NIGHTWATCH™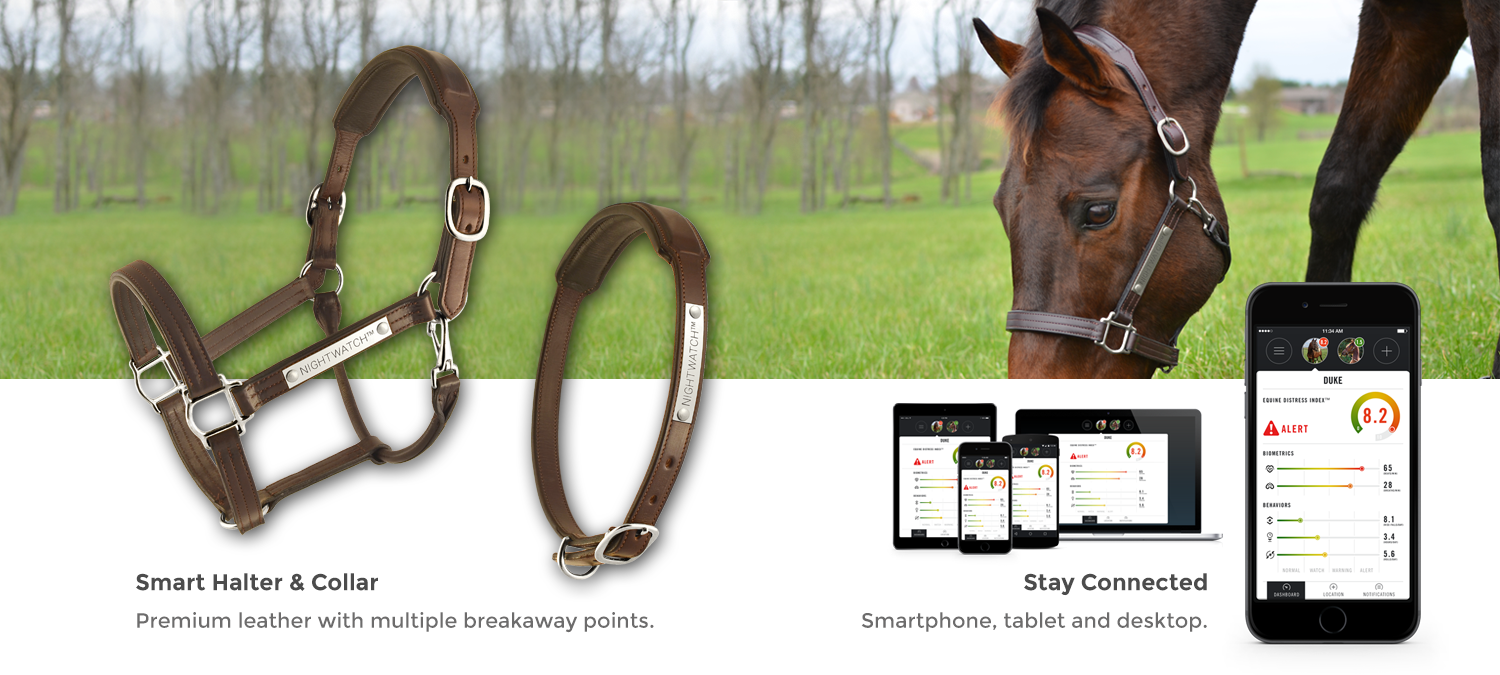 AUSTIN, TX –  As horse enthusiasts, our horses are members of our families. The joy horses bring into our lives is almost impossible to put into words.
With our horses, we experience ups and downs. We have good days and bad days, happy moments and frustrated moments.
No matter what happens, we love our horses, and if anything threatens our horses' well-being, we are first to stand in the way and protect them. We will do whatever it takes.
However, what about the threats that we don't always immediately notice or those threats that happen overnight to our horses when we are not there? What about the times when our horse's stomach hurts, but he doesn't let us know he's in pain until he's on the floor of his stall and we're biting our lip waiting for our vet to arrive at the barn? How can we support our horse if something like this happens.
The answer is NIGHTWATCH™.
NIGHTWATCH™ is the world's first and only equine distress & wellness monitor offered as a smart halter or collar. This innovative new device continuously analyzes real-time data on your horse's vital signs and behaviors, and alerts you, or a caretaker, on your mobile device at the first signs of distress.
NIGHTWATCH™ is there when you can't be.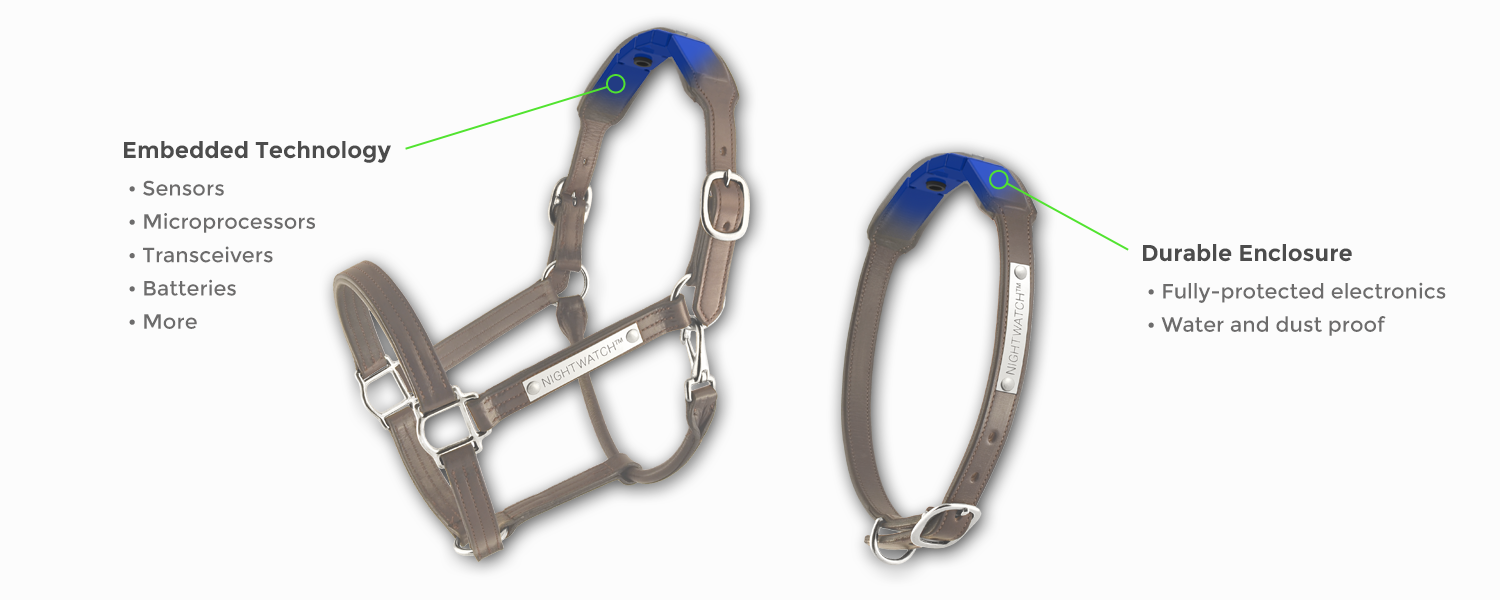 It works through sensors and other technology embedded within the padded leather crown of a breakaway halter or safety collar. Protequus LLC has been working for the past two years to develop this cutting-edge product, and is on track to make it available in the U.S. and Canada starting in 2016.

The sensors in NIGHTWATCH™ look for changes and abnormalities in your horse's biometric parameters and behavioral patterns, and adapts over time to your horse as he grows and matures.

NIGHTWATCH™ takes the data, along with your horse's own personal risk factors, and computes an EDI (Equine Distress Index™) score ranging from 0 to 10 so you can always know how your horse is doing at the click of a button. Your horse's EDI score is the one number you need to know to rest easy.

All the data, including your horse's EDI score, can be accessed from the convenience of your smartphone and the web.

With NIGHTWATCH™, insight into your horse's well-being is available on demand, anytime, any day, from anywhere.

Check out this video (www.youtube.com/watch?v=BFFmdkxLZt4) and see what others are saying about NIGHTWATCH™, or click here (www.nightwatch24.com) and learn how NIGHTWATCH™ can help you understand your horse and rest easy knowing your horse's well-being is being continuously monitored.

About Protequus
Protequus LLC (www.protequus.com) is a premier biomedical engineering firm based in Austin, Texas dedicated to equine health & safety. Founded in 2013 by Jeffrey R. Schab, a two-time World Champion equestrian and biomedical engineer, Protequus is comprised of advanced degree science and technology professionals who share a relentless commitment to excellence and a passion for horses. Their pursuit to find a solution to combat the devastating impact of equine colic has put Protequus on the fast-track for success.

<!-comments-button-->