What a crazy turn of events for all of us. I hope by the time this issue comes out we will all be back at work and able to get out and connect again!
As I write this on March 25, Governor Inslee has issued a statewide mandate to stay home except for essential work and services. This will put a real bind on the businesses that serve us, especially in the horse industry. But take heart! I'm sure that our feed and tack stores are considered essential services so be sure to continue to support them. Most have online ordering and now we're even seeing deliveries, curbside pickup and more to help us take care of our horses.
How to Help The Northwest Horse Source Continue to Provide Information
This is also a request for help from the Northwest Horse Source. We have been shipping magazines each month to over 600 locations. When you go to your local feed or tack store, please ask for a magazine. If you want to continue receiving them free in these convenient locations, you need to let your store managers know that the magazine is important to you.
If you don't see one in your store, ask if they carry it. If they don't, would you let us know? You can also help by purchasing a subscription. They are $24.95 per year, delivered monthly. Ordering is easy at www.nwhorsesource.com/subscribe. Another way to support us is by donating at www.nwhorsesource.com/donate. We have been a community service for nearly 25 years, so help us continue bringing you great content each month!
I'm extremely grateful for the many advertisers that have supported the magazine over this span of time. I'm humbled by the generous people in our community and eternally grateful for our readers who keep the magazine alive by reading our issue each month. And online, you can find every issue of the magazine back to January 2015 for free!
For now, get out and groom those ponies! Enjoy some quality horse time and train, trail ride, or drive! You may never get this opportunity for free time again. Can't work? Might as well ride! If you're away from your horse, one of my favorite things to do is go through old photographs and remember fun times. My photo this month is of one of my favorite places to visit in the summer, Stonewater Ranch. Remembering the good times!
Quote: Reset. Readjust. Restart. Refocus. As many times as you need to. Just don't quit.
~ Unknown
View the full May 2020 edition here.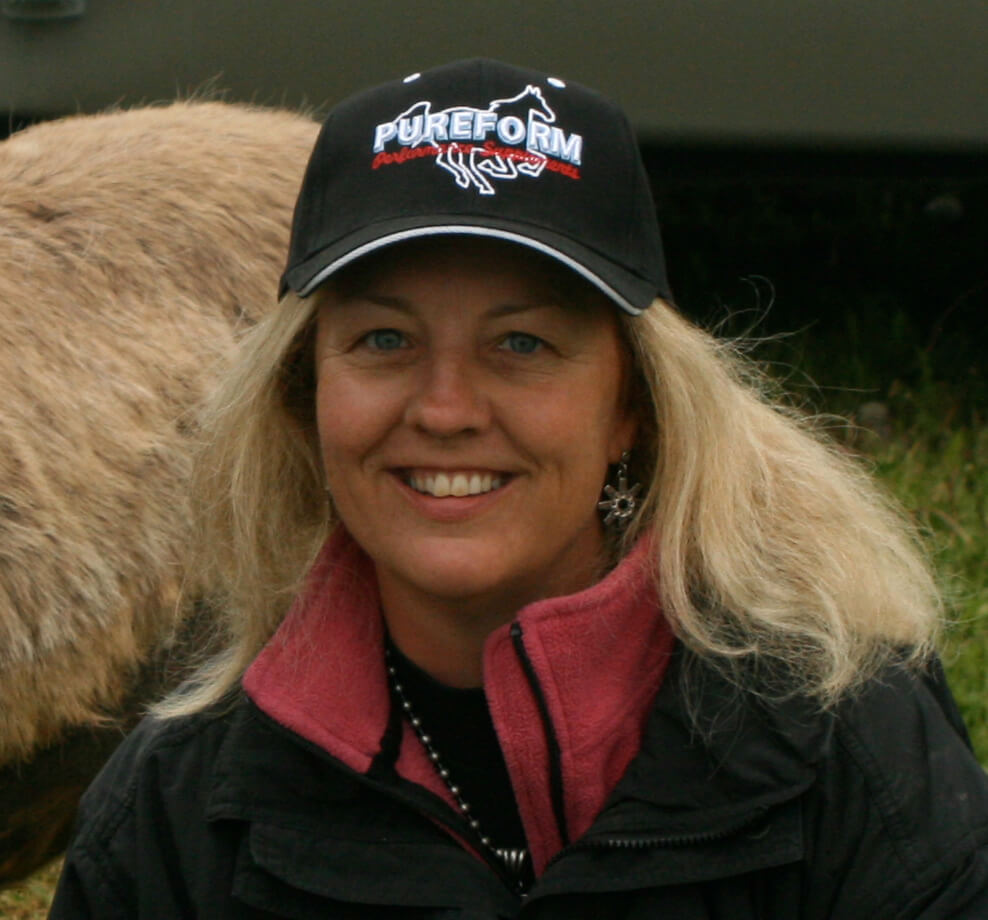 Owner/Publisher Karen's lifelong love of horses began at a very early age when she wore out a couple of rocking horses before convincing her parents to get her the real thing. That ill-tempered bay gelding, Brandy, was a challenge for the young horsewoman, but it drove her ambition to become a horse trainer. After attending Canyonview Equestrian College's Horsemanship Program, Karen realized she needed work that was a little more lucrative than training, so she took a job with Customs Brokerage to pay the bills. There, she discovered an affinity for computers and a talent for creating informative, entertaining newsletters. The Northwest Horse Source began as such a letter in December 1995, with a distribution of 1000 copies for its 12 black and white pages.  Now 25 years later, it's an online magazine and website with a reach of over 10,000 per month and growing! Not bad for the results of one woman's dream to work with horses!
Today, Karen remains involved with every aspect of the magazine and treasures the community of thousands who share a common passion. Somewhere in the wee hours of the early mornings and late evenings, she still finds time to care for April, her gorgeous and sweet-tempered Quarter Horse.