The new retractable jack extension from Husky Towing Products
Tired of stacking wood blocks under your trailer jack? Concerned that your jack is not on solid footing? The Husky Brute Super Foot retractable jack extension increases trailer jack tube reach by 7″ and greatly reduces cranking for setup and hitching. It features a quick cam actuating release, which leaves total control in the hands of the operator to deploy the foot as needed.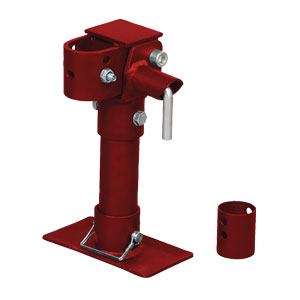 Super Foot's large foot plate features plenty of surface area for stability. It spreads out the weight without using wood blocks, which can split and allow the tube to drive into the ground. The foot plate can be easily removed to allow for the use of a trailer jack wheel while still extending the reach of the jack tube.
Super Foot can be a tremendous help when properly setting up a weight distribution hitch, which requires lifting both the trailer A-frame and the truck enough to get the spring bars in place. Not only does Super Foot extend the reach of the tube, it was built with plenty of weight bearing capacity to withstand the forces exerted by the combination of the trailer tongue and the rear of the tow vehicle during the WD hitching process.
Installation of the Super Foot is quick and easy with no drilling required.  It even comes with a reducing bushing, which enables it to work with all standard manual and electric jack posts with either 2″ or 2 1/4″ tubes.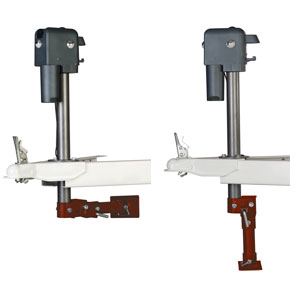 Super Foot is extremely versatile. It can be used on surfaces up to 10 degrees out of level. For low clearance settings where the tongue of the trailer is on the uphill side, the Super Foot can be used in the folded position without blocks. For owners with trailers that have spare tires mounted under the A-frame, the Super Foot base plate and/or extension tube can be removed quickly and easily to provide clearance for the spare tire.
The Brute Super Foot has a 6500lb capacity and comes with all installation hardware and a 2 year warranty. Husky Towing Products; huskytow.com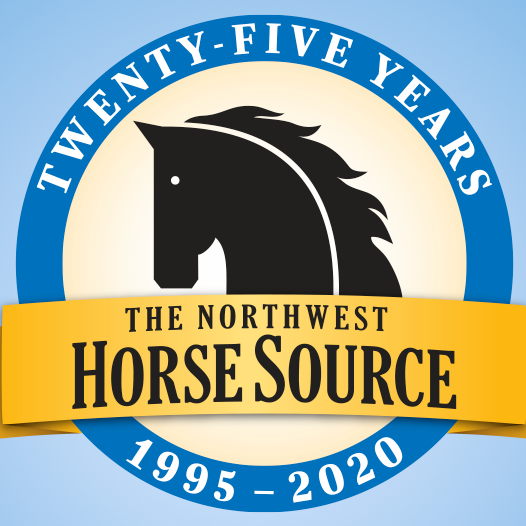 News from the horse industry. Sharing today's information as it happens. The Northwest Horse Source is not responsible for the content of 3rd party submissions.