The Heartwarming Story of a Remarkable Horse Who Changed My Life
by Jana Harris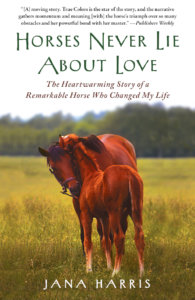 When award-winning poet Jana Harris fulfilled her lifelong dream of owning a horse, she quickly realized that horses don't lie about anything—especially her horse aptly named "True Colors." The story begins when Harris and her husband decide to establish a horse farm when they move to Washington State. Visiting a ranch where a herd had been corralled to be sold, Harris knew the horse she wanted the minute she saw her: a blood bay, standing about sixteen hands. Something about the way the mare, True Colors, guarded her foal spoke to Harris. However, when the mare was delivered to Harris's farm three months later she was unrecognizable. Not even halter broke, True Colors had survived a range fire that scarred her physically and psychologically and was terrified of people. This strong-willed, wounded, but fiercely loyal animal grew to be the heart of the range and the anchor of the farm: a matriarchal presence whose quiet wisdom transcended the thin line between animals and the humans they love. True Colors died this past March at age 34, and Harris wrote a beautiful tribute to their triumphant relationship, included as an epilogue in the new paperback edition. Free Press Trade Paperback; June 5, 2012, $15.00. www.janaharris.org
Editor's Note: Harris is authentic and humorous in this moving memoir. Full of compelling characters, it is a story that powerfully illustrates the unique impact a "horse of a lifetime" has on its human.
Published August 2012 Issue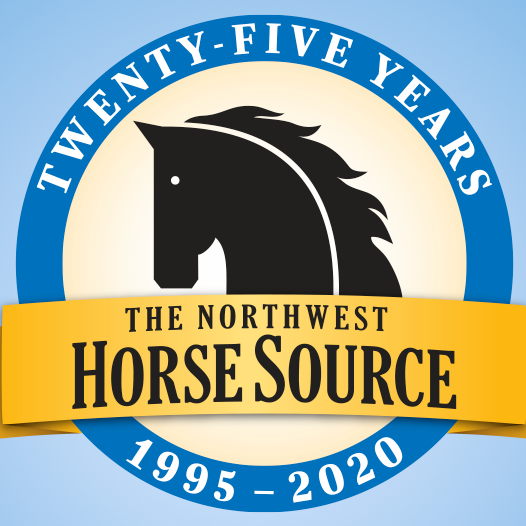 The Northwest Horse Source is an independently owned and operated print and online magazine for horse owners and enthusiasts of all breeds and disciplines in the Pacific Northwest. Our contemporary editorial columns are predominantly written by experts in the region, covering the care, training, keeping and enjoyment of horses, with an eye to the specific concerns in our region.