Bring Out the Best in Your Gaited Horse
by Rick Brighton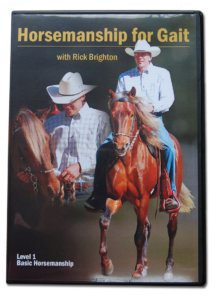 Whether you own a gaited horse, are thinking about buying one, or just want to know more about riding them, the newly released Horsemanship for Gait with Rick Brighton training DVD is a must have. This informative tool is easy to understand and follow for novice or advanced riders and includes how to bring out the best relationship and gait in your horse. You will learn how to give clear cues, get your horse more relaxed and willing, develop your horse's muscles for gait, improve and identify various gaits, and teach your horse how to be rear wheel drive (engaged) instead of front wheel drive (heavy on the forehand). Horsemanship for Gait with Rick Brighton sells for $40.00 (+tax & shipping) and can be purchased at www.brightonridge.com or 425-226-6943. For more information, contact Rick at horses@brightonridge.com.
Review by the NWHS
This DVD breaks down the basic principles in learning to feel the appropriate give in the horse. Rick takes you through the ground training techniques that translate into riding your horse using the very same cues. This simple to understand DVD teaches you how to get the most enjoyment from your gaited horse. Rick's quiet manner reaches horses without fear and intimidation. I would recommend this DVD to anyone wanting to get the most from their gaited horse.
Published December 2012 Issue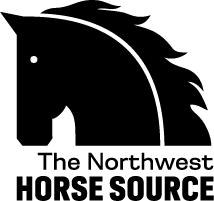 The Northwest Horse Source is an independently owned and operated print and online magazine for horse owners and enthusiasts of all breeds and disciplines in the Pacific Northwest. Our contemporary editorial columns are predominantly written by experts in the region, covering the care, training, keeping and enjoyment of horses, with an eye to the specific concerns in our region.