Horsemanship Skills Come in Handy with Children
by Allison Trimble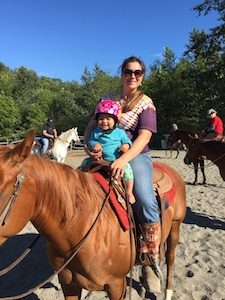 I try my hardest to write what I know. For many years it seemed all I knew about was horses. I coached many youth clients and enjoyed my role in children's lives. It was always said to me that I would make a great parent because of my experience as a horse trainer, though I remained skeptical about the parallels. In this new season of life, I am mother to two children. After these few years of being in the trenches, feeling the range of emotions from total failure to joyful pride, I feel like I am starting to get some clarity on why horse people really do make wonderful parents.
Horsemen have, by nature, a caretaker's mentality that serves them well as parents. Daily chores, feeding, preparing, planning, grooming, stall cleaning, and general farm labor go a long way towards preparing for parenthood. Sleepless nights walking colicky horses and months of doctoring leg wounds or treating fungus are normal for the horseman. As a parent, the horseman rolls up his sleeves and handles the daily responsibilities, undeterred by hard work or veritable grossness.
The immense financial commitment for horse ownership makes raising children seem cheap. I often hear parents complaining about the costs for food, clothing, shoes and healthcare, and it always makes me chuckle. I have yet to have sticker shock about the cost of raising children, thanks to the steady stream of funds that go into my horses.
The horseman must become comfortable setting and holding boundaries. This is key for earning the horse's respect and maintaining pecking order between horse and rider. Setting expectations and enforcing them in a firm and fair way are important skills for a horseman. I have never struggled to hold a firm line with my children and I feel I have my experience with horses to thank.
Stability and consistency are arguably the most important factors in the development of both horses and children. The horse and the child are able to grow and flourish in an environment where they know they can rely on a loving caretaker or parent. Horsemen become gifted at being cool, calm and consistent in all things. Horses are keen survivalists, and help the horseman learn to provide a safe scenario for the horse. Carrying these skills into parenting allows for a child to feel safe enough to grow and develop as an individual.
Horsemen are always seeking more knowledge, guidance and education. It is part of the horseman's culture. They gravitate to the truth that they can always better themselves. The horseman has an open mind to new and better ways to communicate. What a wonderful attitude to have as a parent. Lucky is the child whose parent is always seeking ways to become a better guide.
The horseman assumes the role of leader to the horse and accepts the accompanying responsibility. I often see parents who are unable to be accountable for their role in their child's behavior and development. The horseman never blames the horse; instead he investigates how to adjust his own behavior to ensure a more positive outcome in the future. As a parent, the horseman will always seek a higher personal standard for parenting.
The horseman is passionate. Horses require a commitment far greater than most other animals. They are large and powerful, which attracts people who value respect. There is no greater gift for a child than to witness true passion in life. Horses may not become their passion, but they will be inspired to find their own passion. The child will witness the daily act of service and will be better for that experience.
Horsemanship and parenting are about growth. Horsemanship is a journey to become a better partner for the horse, to become handier, to grow, to always prepare the horse for the next ride. There is an emphasis on big-picture thinking and a focus on incremental growth, working towards the goal of a broke horse. The same is true for parenting. Parenting is a journey to do right by the child, to be a good human example, and to teach and prepare the child for the next stage of life. The ultimate goal is to steward a child through adolescence with the intent of creating a well-adjusted adult.
I once had a wise person tell me, "As we do one thing, we do all things." I firmly believe that the skill set, experiences, and nature of the horseman become the way he travels through life— and thus equip him well for parenthood.
Originally Published February 2017 Issue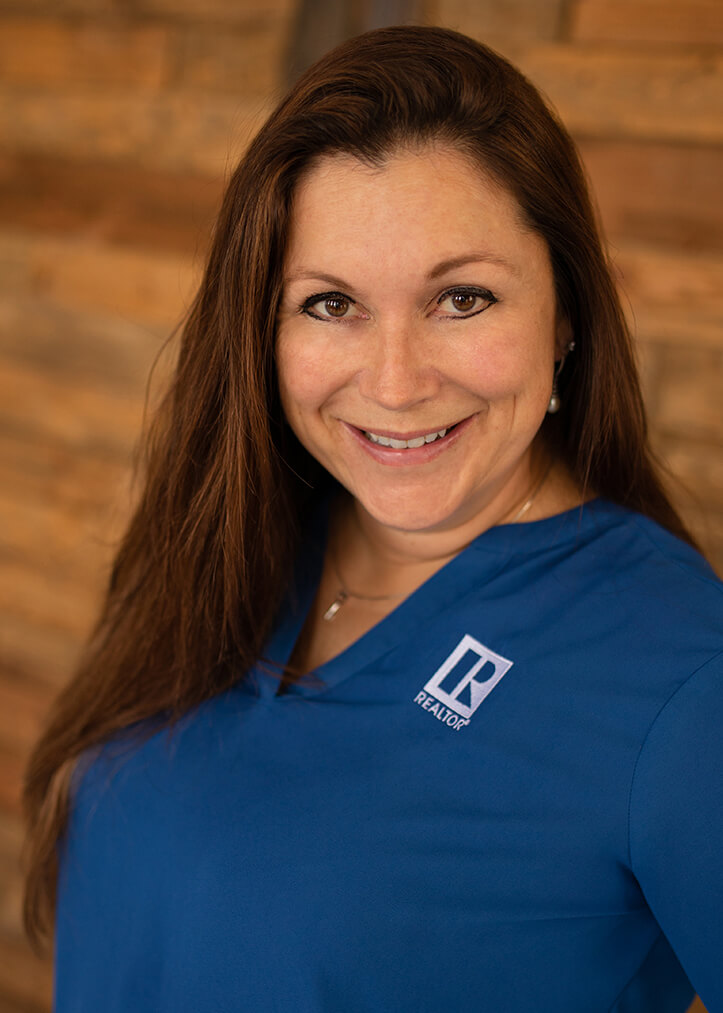 Allison Trimble is a Realtor® specializing in equestrian properties, farm and ranch properties, and residential real estate. As a former horse trainer, and a current owner, breeder and non-pro competitor in cow horse and reining events, she combines her experience in the horse industry with her lifelong real estate expertise to guide her clients through the real estate process.
Learn more at www.coastalrealtywa.com