Fall is a Great Time to Nourish Future Grass Plants
by Alayne Blickle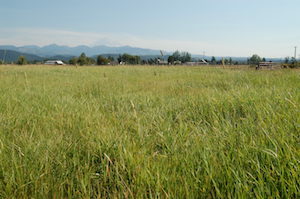 While it is too late in the year now to renovate a pasture, it's not too late to lime pastures. Lime is not water soluble and will slowly neutralize soil acidity over the winter. Next spring it will help grass plants be more competitive. Most soils in the Northwest are acidic and while using fertilizer may be unnecessary, using lime is crucial. If the soil pH is wrong, many of the nutrients in the soil cannot be used by pasture plants. In fact, overusing fertilizer can further acidify the soil. Using lime will do a number of things: it will increase the effectiveness of any fertilizers you apply next spring, it encourages the activity of soil bacteria thus releasing valuable nutrients such as nitrogen, phosphorus, and sulfur and it will supply calcium and magnesium.
"I recommend spreading lime twice a year, pearled dolomite lime in the spring and slow-release dolomite in the fall," says Phil Marks, a local seed distributor.
Evaluate your current soil status with a soil test. How much compost, fertilizer and lime you apply and the time of year you apply should be based on the results of a soil test. Contact your local conservation district, extension office or natural resources conservation service for information on how to take a soil test, where to have it analyzed and how to get help with interpreting results.
Lime can either be in a powder or pelletized form. Useful tools for spreading lime include a drop seed spreader (pelletized) or lime spreader (powder.)  Spread lime at the recommended rate during a dry period when soils aren't too wet to tolerate equipment on them and heavy rains won't wash away your newly spread lime.
Get set for winter with Horses for Clean Water at the following FREE events:
REDMOND, WA
Thursday workshops, November 6, 13, 6:30 pm to 9 pm: Land and Water Stewardship for Horse & Small Farm Owners
TOPICS:
Manure Management: Got Livestock? Got Manure! November 6 with a Horses for Clean Water presenter
Mud Management: Record Rainfall / Record Mud. November 13 with Alayne Blickle as a presenter
Register and receive directions for all KCD events at 425-282-1949 or signup@kingcd.org.
MONROE, WA
Workshop November 15, 6:30-9 pm: Dealing with Drainage for Horse & Small Farm Owners
To register: managemud.eventbrite.com
Originally Published November 2014 Issue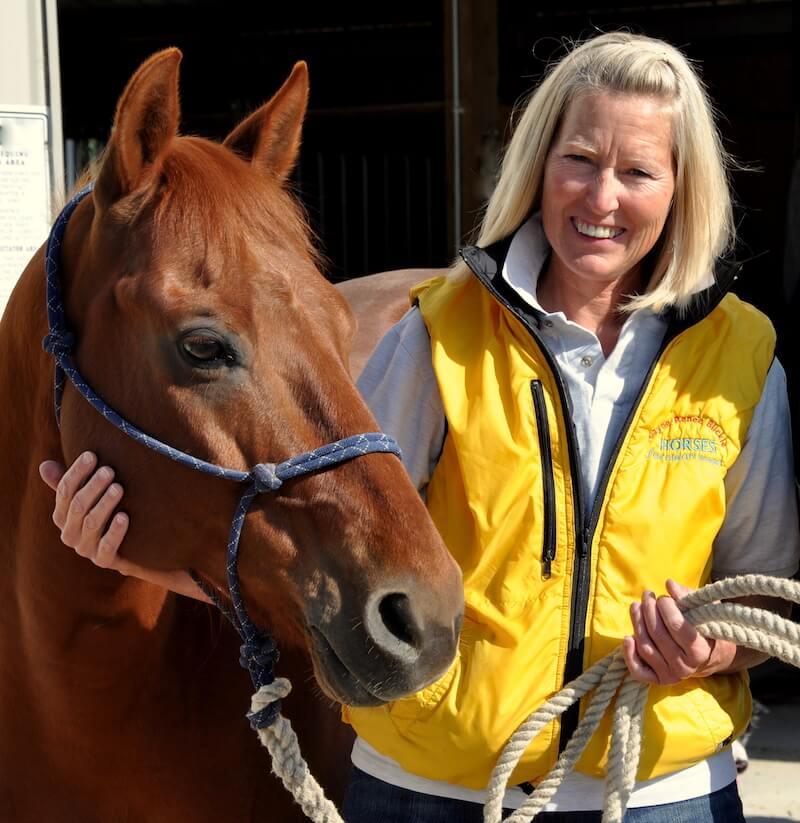 Alayne Blickle, a life-long equestrian and educator, is the creator/director of Horses for Clean Water, an award-winning, nationally acclaimed environmental education program that "wrote the book" on caring for horses and land. Known for her enthusiastic, fun and down-to-earth approach, she is an educator and photojournalist who has worked with horses and livestock owners for over 20 years. Alayne teaches and travels throughout North America and abroad, and also runs Sweet Pepper Ranch, an eco-sensitive guest ranch and horse motel in Southwestern Idaho where she and her husband raise top-notch reining horses and beautiful grass hay. For more information contact Alayne at alayne@horsesforcleanwater.com or 206-909-0225.