By Denise Lee Branco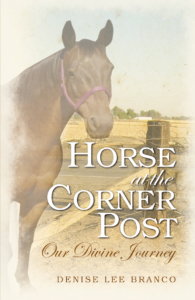 A very heartwarming story about a life journey between a girl and her horse. From the birth of "Freedom" to reconnecting again later in life, the author leads you through the successes, challenges and deep love shared between these two. A touching encounter that will be enjoyed by all who read it. Thumbs up for the courage to share the story.
Karen Pickering,
The Northwest Horse Source Magazine.
From the book jacket:
Have you ever experienced an unexplainable connection with your pet? Shared a language all your own that could only astound others? When the day came for your dear pet to return to Heaven, was your bond so strong that it took every ounce of your soul to let go?
Horse at the Corner Post by Denise Lee Branco is a three-decade long true story that epitomizes the power of a spiritual bond of love between two best friends – one two-legged; the other, four. Horse at the Corner Post reminds us all of the unconditional love animals give and the immeasurable joy they bring to our lives.
Visit www.HorseAtTheCornerPost.com or buy it on Amazon.
Publisher's note: I had the privilege of meeting Denise at the 2011 American Horse Publications conference in San Diego. Denise is a warm and caring person. I hope to enjoy her friendship in the years to come and encourage you to read her story.
Published September 2011 Issue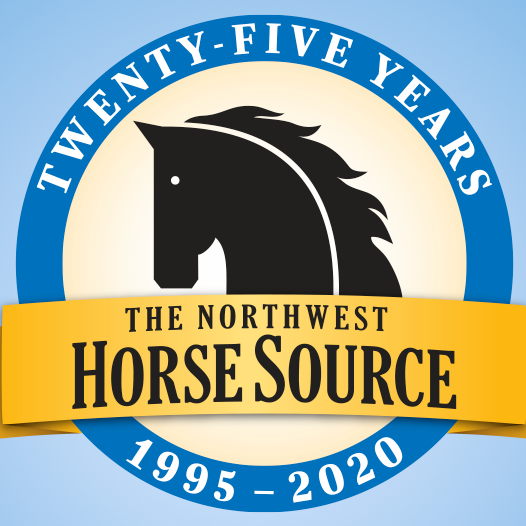 The Northwest Horse Source is an independently owned and operated print and online magazine for horse owners and enthusiasts of all breeds and disciplines in the Pacific Northwest. Our contemporary editorial columns are predominantly written by experts in the region, covering the care, training, keeping and enjoyment of horses, with an eye to the specific concerns in our region.