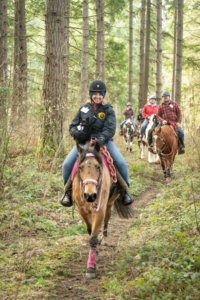 In frightening or stressful times, we become more aware of our dependence on the help of others. We're especially grateful for people who keep us safe — those who are willing to put their own lives on the line for us, like our active military and veterans. So how do we return the favor? How can we step up when those who've sacrificed need our help?
Equine therapy is having positive results helping veterans and active-duty military with post-traumatic stress disorder (PTSD), traumatic brain injury (TBI) and other injuries related to their service. And, there is a growing need for these therapy programs. Knowledgeable horse people with a heart to serve are desperately needed to start new programs in the Pacific Northwest.
Hope for Heroes is an equine therapy consulting and horsemanship program specializing in veterans and active duty military in Yelm, Washington, near Joint Base Lewis McChord. Founded in 2018, they serve 45 veterans and active duty military every week, free of charge. Hope for Heroes has been working with the Army Warrior Transition Battalion and Air Force Medical Flight for the past 10 years and will begin assisting the 1st Special Forces Group at JBLM in a similar capacity.
Hope for Heroes' Operations Director Debbi Fisher and her husband Robert Woelk, Executive Director, also founded Rainier Therapeutic Riding in 2010, which served over 100 veterans and active duty military weekly.
"There's a need for more equine programs like ours in Washington State. We are already operating at close to our capacity of 55 participants weekly, and the area north of Seattle does not have any such programs," stresses Woelk.
Hope for Heroes' program has saved hundreds of local veterans from suicide and chronic depression. Their lesson plans have been requested by over 100 horse centers in the USA and around the world. "We have helped our parent organization, Professional Association of Therapeutic Horsemanship (PATH) create an online instructor training program for veteran horse program instructors. We offer coaching and consulting to other horse centers wanting to start veteran programs all over the country," says Woelk.
Benefits of Equine Therapy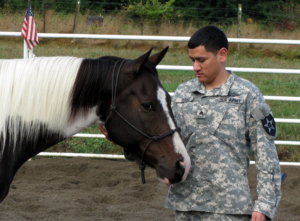 According to the Veterans Administration, 70% of all veterans suffering PTSD choose to not pursue any traditional therapy, and instead isolate in their homes with no treatment. "As many as 3,000 to 5,000 veterans could be suffering this plight in our greater Puget Sound area alone. Of this group, 22 veterans are committing suicide every day nationwide," says Woelk.
The Hope for Heroes equine program teaches basic natural horsemanship with a focus on reading horse behavior, communication, and establishing a leadership role with a horse. They have no therapists on staff, nor any traditional therapy included in the lessons. The horses are their only therapists.
"We rely on a horse's natural ability to read and detect anxiety in humans and their ability to mirror this anxiety back to the participant. This immediate biofeedback is exactly what our participants require to help them relearn how to self-manage their anxiety disorder. This anxiety mirroring is extremely effective, and within 4-6 weeks of instruction, we see smiles and self-confidence where none existed before. All of our participants share that our program is the very best and only therapy that has helped them. Many share that their horse has saved their life, either from suicide or chronic depression. Just recently a veteran shared that she no longer has any of the extreme nightmares that have plagued her every night for years, and that this has happened since she started our horse program 8 weeks ago," shares Woelk.
The Need for Programs
The South Puget Sound area has a large population of retired veterans who critically need the help that Hope for Heroes offers. Many of these veterans aren't even aware of the program.
"Our greatest wish is to inspire other horse enthusiasts to start an equine program for veterans in the Pacific Northwest," stresses Woelk. "Debbi and I would love to help and coach any such undertaking. The thought of putting suicidal veterans on a waiting list weighs heavy on my heart."
For more information or to request a consultation visit www.hope4heroesconsulting.org
View the full May 2020 edition here.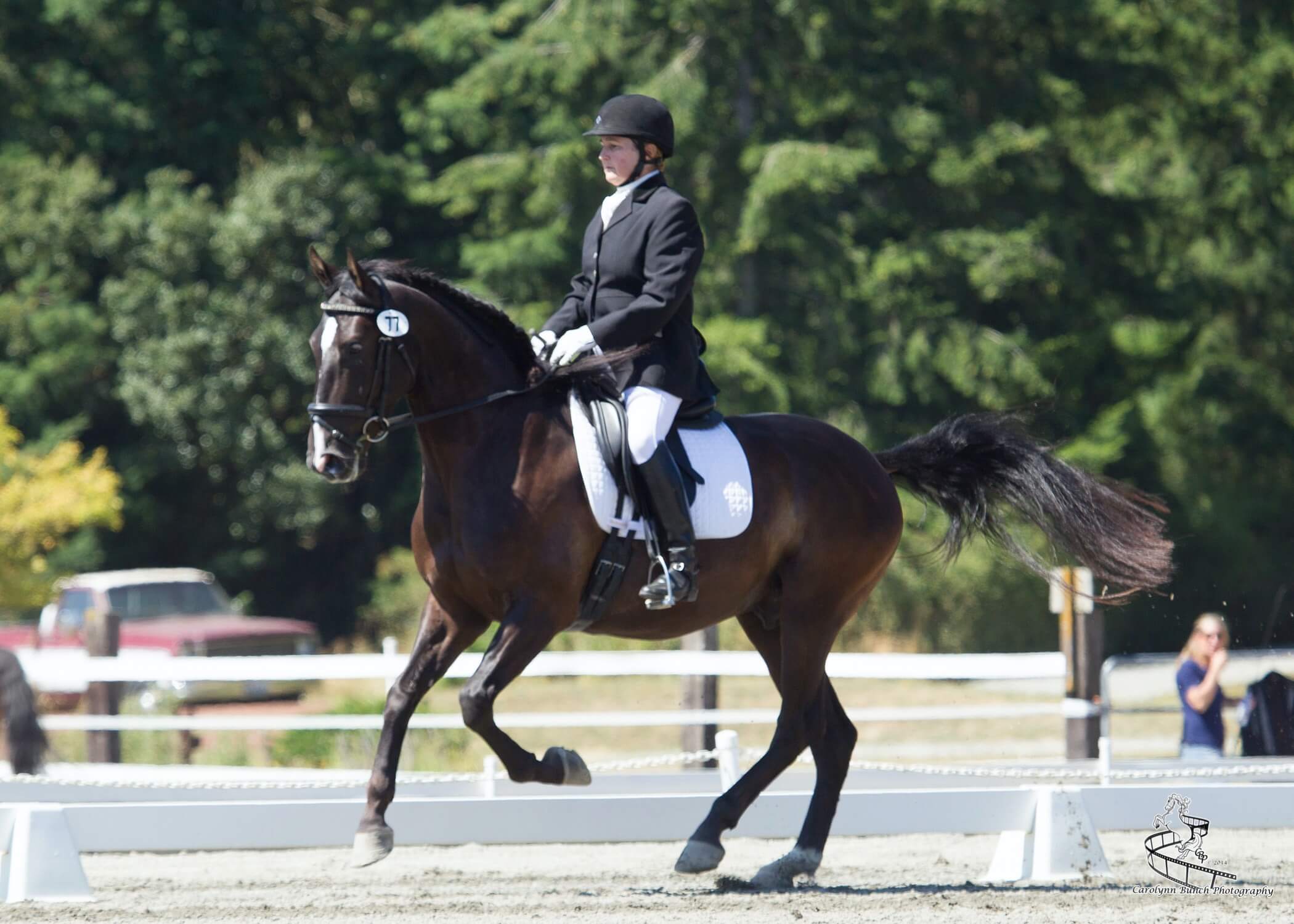 Kim Roe grew up riding on the family ranch and competed in Western rail classes, trail horse, reining, working cow, and hunter/jumper. She trained her first horse for money at 12 years old, starting a pony for a neighbor.
Kim has been a professional dressage instructor in Washington state for over 30 years, training hundreds of horses and students through the levels. In recent years Kim has become involved in Working Equitation and is a small 'r' Working Equitation judge with WE United.
Kim is the editor of the Northwest Horse Source Magazine, and also a writer, photographer, and poet. She owns and manages Blue Gate Farm in Deming, Washington where she continues to be passionate about helping horses and riders in many disciplines.