Adult Category: Bonnie Hammond, Save a Forgotten Equine (SAFE Horse) Rescue, and Sunny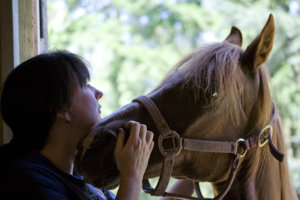 Sunny was 28 years old when he found himself unwanted, neglected, and homeless. When he was taken in by the horse rescue I work for he was pitifully thin, his hooves overgrown, and his chestnut coat dull. His teeth had not been cared for in several years, making it hard for him to chew hay. His right knee was terribly enlarged from an old untreated injury, and he couldn't move too quickly on it. He was in sad shape. Sunny's recovery over the next several months was slow and steady. There were some setbacks— a loose tooth that needed to be pulled, a scary episode of choke — but he seemed to be regaining his strength.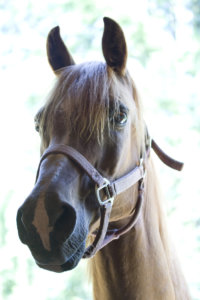 Despite his neglect, Sunny was still a proud horse and tried his best to keep the upper hand over his much younger companions. I kept him safely in his own paddock where he could still believe he was the top dog without letting him come to any harm. He was also very vocal, and he nickered loudly and often, whether asking for food or just saying hello. Some days, when he felt especially good, he'd transform into a beautiful Arab steed, head high, ears pricked, nostrils flared, and tail flagging. In those moments, I caught a glimpse of the horse he had been. But as winter crept closer, Sunny began to slow down. His bad knee seemed to bother him more, and I often saw him limping. Then his good knee started to fail him. He began to seem distant. And it didn't help that the weather was becoming miserable, wet and cold.
It was time to let Sunny go.
It rained that day, but when my vet arrived the clouds parted and the sun shined down as if to say that we were doing the right thing. I held his head, told him not to be afraid, and cried for him as he passed away. Although I'm glad I was there for him, I couldn't help but feel that it shouldn't have been me. Sunny spent his life serving someone, and that someone wasn't there at the end to comfort him, and to say goodbye. Sunny deserved to pass away in a comfortable, familiar setting, surrounded by the people who loved him best. But whoever had owned him had thrown him away so in the end there was only me. 
Please, in memory of Sunny, think very hard before you decide to get rid of your senior horse because they're no longer "useful" to you or they become unrideable. Think about this: Whose face do you want your horse to see as he leaves this world? Whose voice should he hear? If the answer is yours, then do the right thing and don't send an old horse off to live with strangers. Care for him the best you can until the end, and when the end comes face it with him. It's the last gift you can give to a horse that has given everything to you.
To learn more about SAFE Horse Rescue and horses like Sunny visit them on the web: www.safehorses.org.
Published December 2011 Issue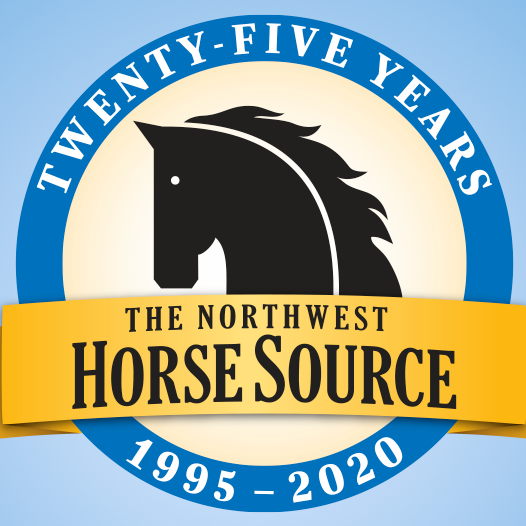 The Northwest Horse Source is an independently owned and operated print and online magazine for horse owners and enthusiasts of all breeds and disciplines in the Pacific Northwest. Our contemporary editorial columns are predominantly written by experts in the region, covering the care, training, keeping and enjoyment of horses, with an eye to the specific concerns in our region.