April Gives Young Riders Confidence
One of the joys April and I have is to give kids who don't have the opportunity to ride a horse a little time in the saddle. One Friday night a month CTK Horsemen's Association hosts an evening for others at Faith Equestrian Center in Custer Washington. Brian & Shelly DeBoer open their facility up for our group to invite others to come and ride their own horses or one of ours. There's no greater joy than giving a horse like April purpose.
Lilah riding April November 2015

April was diagnosed with Navicular disease in 2009. Since then she has been lame off and on. Our hope of competing in cow horse events was pretty much over. Thanks to a team of people on her care team such as Dave Sauter at Kulshan Veterinary Hospital, Mariann Carrasco of Blue Island Animal Acupressure, Dave Richey (Farrier) and SciencePure Nutraceuticals, we're still able to do some mountain trail, ranch sorting and trail riding.
I've often struggled with using a horse that has this condition but what are the options? April loves to be with people and participate when I go to events. Both of us get joy out of every event we go to. Yes, she gets a little sore but so do I. She seems to do better when she's ridden on a regular basis. This past year I've ridden very little and she's been stiffer than usual.
Exercise is such an important part of wellness for horse and rider. I'm grateful for April. She has the most incredible attitude for a horse. She loves life and honestly looks forward to getting out. It sustains me as well. With the stress of running a magazine, caregiving for my husband and being involved in a ministry, I need my horse time. The world looks better after a ride.
Besides how many of us can say we've been to Yellowstone on our horse? It doesn't get much better than that!
I have much to be thankful for.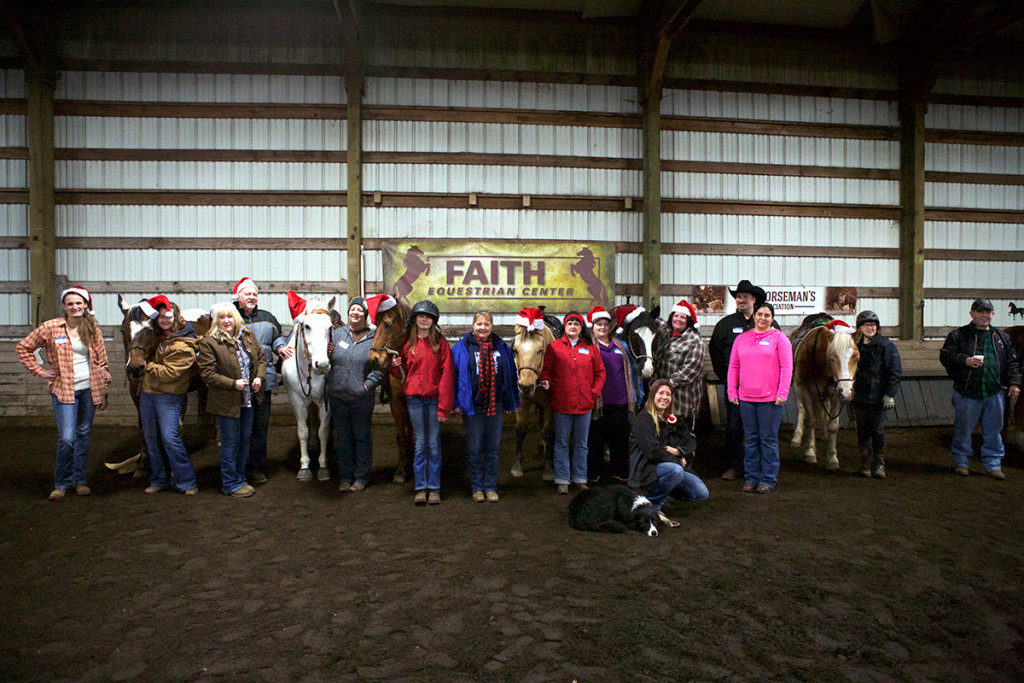 <!-comments-button-->