Enjoy Every Minute This Holiday Season
by Karen Pickering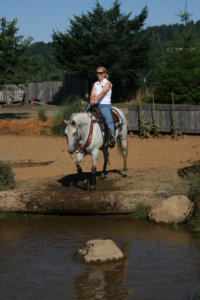 As I write this piece for our November gift issue I'm preparing for a weekend of trail riding at Washington State Horse Park in Cle Elm, Washington. The last several weeks have been a whirlwind of activity for me and April. We've done everything from mountain trail at Bolender Horse Park to working buffalo at Coastal Equine Performance Horses in Ferndale, WA. I'm fortunate to have the opportunity to do so many different things with my horse; it's the best part of publishing this magazine.
The cover story this month focuses on Mark Bolender of Bolender Horse Park in Silver Creek, Washington. Mark has carved out a niche in the horse world with Mountain Trail. As a three-time national champion, Mark has developed a program for aspiring mountain trail riders that is rewarding and fun. His course is fantastic and a must-see if you're at all interested in the sport. Read more about our program evaluation online—http://www.nwhorsesource.com/Blog/recap-clinic-with-mark-bolender.html*—in our recent online posting. You can also read more about Mark's story on page 6.
What we do with our time is so important and the best gift we can give our friends and family. There's nothing like quality "horse time" with a good friend or spouse. It's a gift that provides memories that last a lifetime. This year as we prepare for the holidays I'm ever mindful of what I have to be thankful for. Even a weak economy has provided lessons of great value for me.
Clinics and expos can also be good places to cultivate new friends and learn how to have fun with your horse. I would love to hear more about the great experiences you've had this year. Take a moment and drop me a line; I'd love to hear from you.
Happy Thanksgiving and remember to ride!
Quote of the month: "Failure cannot cope with persistence."
~ Napoleon Hill
*This link was not active at the time this article was added to the website in 2018.
Published November 2011 Issue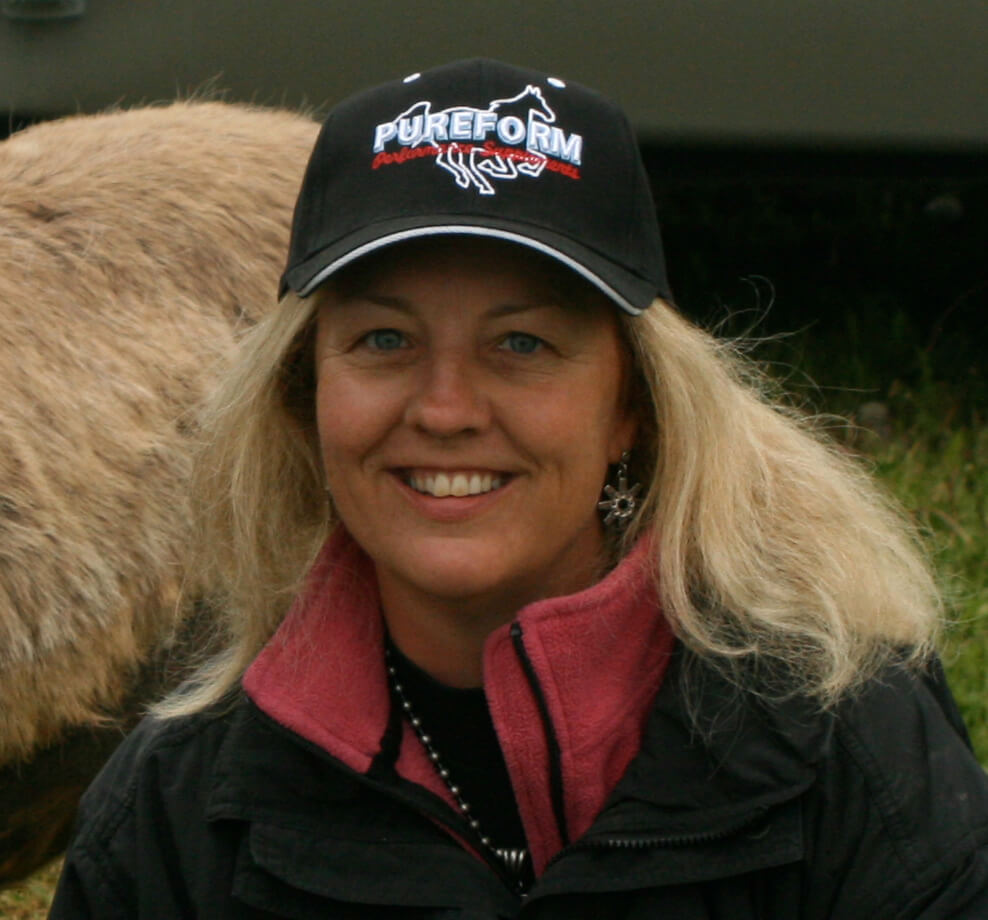 Owner/Publisher Karen's lifelong love of horses began at a very early age when she wore out a couple of rocking horses before convincing her parents to get her the real thing. That ill-tempered bay gelding, Brandy, was a challenge for the young horsewoman, but it drove her ambition to become a horse trainer. After attending Canyonview Equestrian College's Horsemanship Program, Karen realized she needed work that was a little more lucrative than training, so she took a job with Customs Brokerage to pay the bills. There, she discovered an affinity for computers and a talent for creating informative, entertaining newsletters. The Northwest Horse Source began as such a letter in December 1995, with a distribution of 1000 copies for its 12 black and white pages.  Now 25 years later, it's a print and online magazine and website with a reach of over 10,000 per month and growing! Not bad for the results of one woman's dream to work with horses!
Today, Karen remains involved with every aspect of the magazine and treasures the community of thousands who share a common passion.