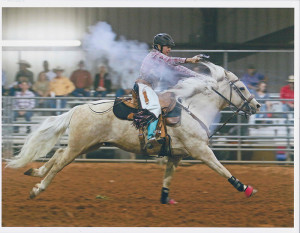 Spring is here and the local cowboy mounted shooters are gearing up for a fantastic and very busy 2015. The Cowboy Mounted Shooting Association (CMSA) has a competition level for every shooter. Everyone starts as a Level 1, or for those age 50 and over— a Senior Level 1. Some shooters are happy competing at a walk and a trot, while others feel "the need for speed." Whatever your comfort level, if you want to ride and shoot there's a club for you.
Never shot a single action .45 caliber pistol before? Your local club would be happy to tell you how to get started. There are always shooters willing to lend a helping hand and visitors are welcome to come watch at the local practices. Western Washington Mounted Shooters holds our club practices in Sultan, WA. There are four CMSA Clubs in Washington, six in Oregon, two in Idaho and three in Montana.
For a club near you visit http://www.cmsaevents.com/clubs/. Club Website: www.WesternWashingtonMountedShooters.com
Or call or email Karen Plumlee, Secretary, WWMS, 425 985-8321 or missionfarrierschool@hotmail.com.
2015  Upcoming Events:
April 4: Oregon Mounted Shooting Assoc, Molalla, OR
April 25/26: New Shooters Clinic, Sultan, WA (call Karen Plumlee for more info)
May 2/3: New Shooters Clinic, Sultan, WA
May 9-10: Lone Pine Rangers, Cattle Barrons Shoot, Pendleton, OR
Published in April 2015 Issue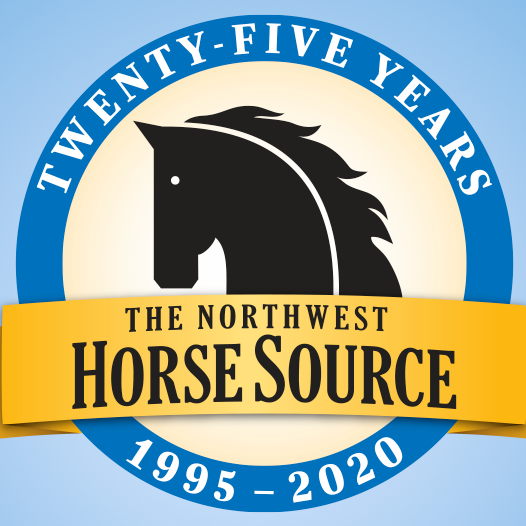 The Northwest Horse Source is an independently owned and operated print and online magazine for horse owners and enthusiasts of all breeds and disciplines in the Pacific Northwest. Our contemporary editorial columns are predominantly written by experts in the region, covering the care, training, keeping and enjoyment of horses, with an eye to the specific concerns in our region.