The Incredible True Story of Dream Alliance
Dark Horse is the real life fairytale about how a Welsh barmaid from a poor coal mining town decided to breed a racehorse and take on the sport of kings. Jan Vokes knew nothing whatsoever about horse racing, but had bred birds and dogs—so why not a racehorse? She convinced pub customer Howard Davies to join her and they eventually formed a syndicate of locals—retirees, small businessmen, shopkeepers and barflies—who each contributed 10 pounds a week. They purchased an aging Thoroughbred mare that never won a race and bred her to an inexpensive American stallion, raising the resulting foal they named Dream Alliance essentially in the backyard. It all looked like an eccentric lark until the horse started winning, and winning big. Watch the trailer and learn more at http://www.sonypicturesclassics.com/darkhorse.
Editor's Review: I loved everything about the film, which opens this month in select theaters. This is the dream of every backyard breeder and though common sense screams it is a foolish "one in a million" gamble it is a tremendously inspiring story. From the toothless and tattooed commoners that made up Dream Alliance's syndicate, to the faith and courage it took for Jan Vokes to believe she was worthy of the sport of kings, this is a film for everyone that fears their background or lack of money prevents them from accomplishing the impossible. Moreover it is a film that proves, once again, how horses ignite passion and dreams. Completely heartwarming.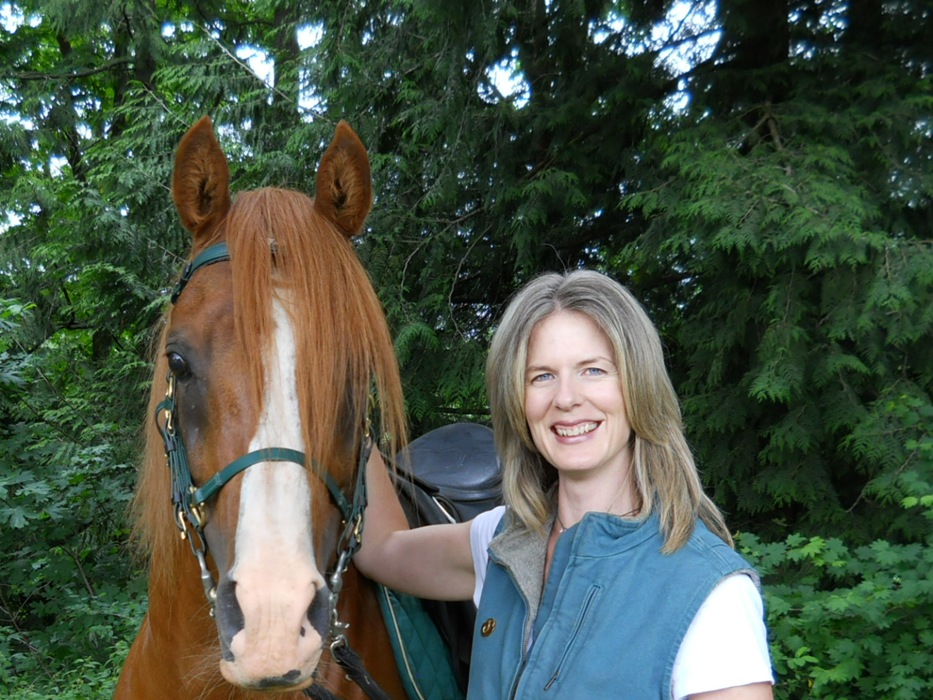 Catherine Madera served as editor of the Northwest Horse Source for five years. She has written for numerous regional and national publications and is a contributing writer for Guideposts Magazine and the author of four equine-related books. She has two grown children and lives with her husband and three horses in Northwest Washington.