A Worthy Stallion is More than a Pretty Face
by Karen Plumlee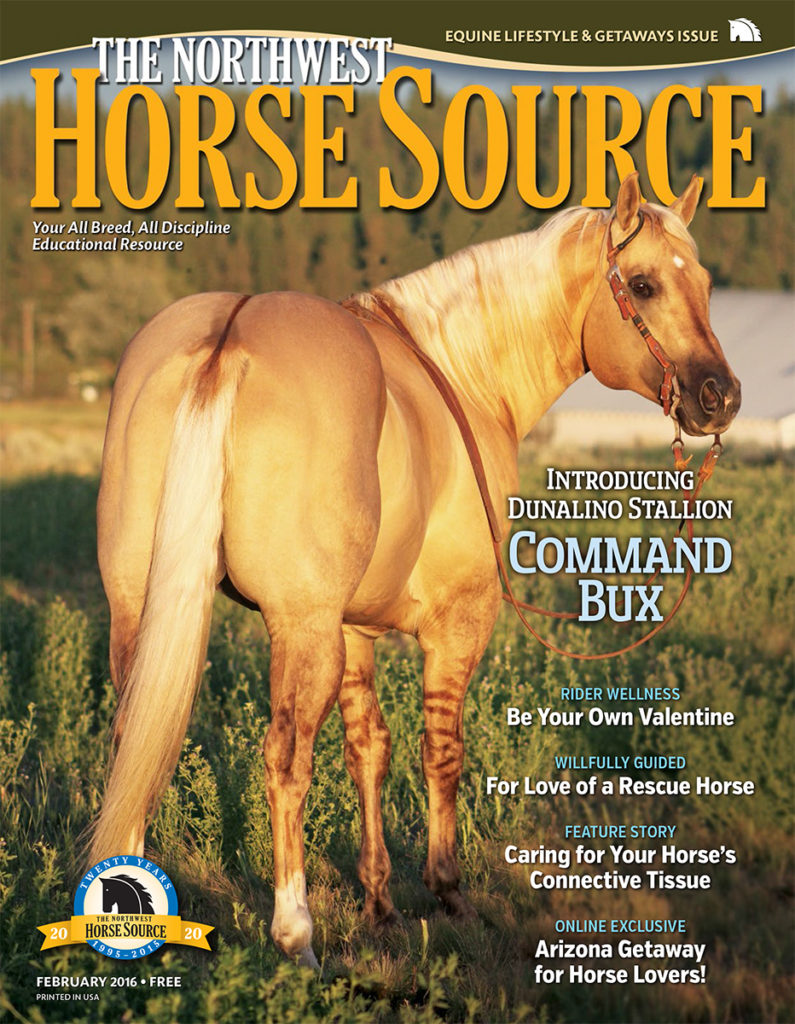 Have you ever noticed that Facebook is full of things you didn't know you needed? I was scrolling through our news feed last September and said, "Mark, come take a look at this horse." What initially caught my eye was a beautiful palomino horse with a wide dorsal stripe and zebra striping on all 4 legs, all things you don't see every day on a palomino. But what kept my attention was his chest, hip, and oh those feet and legs! Mark glanced at my computer screen and replied, "Yeah, he's pretty, but we don't need a stallion."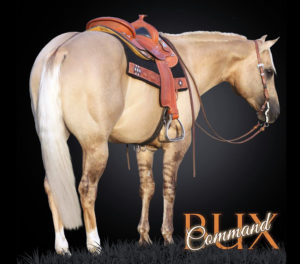 We were actually looking for another gelding to start in our cowboy mounted shooting program and were definitely not in the market for a stallion. However, sometimes that special horse catches your eye and that's both the "end of the story" and the beginning of another.  Such is the case of Command Bux.
When we realized Bux was owned by some friends of ours at Mighty Pine Acres in Rice, WA  and had nice cow horses, running horses and halter horses in his pedigree (including Smart Little Lena, Hollywood Gold and Sonnys 00 Buck) it warranted further investigation. We decided that if stallion ownership was in our future, Bux must be well behaved on the ground, quiet and willing under saddle and mentally and physically able to handle gunfire, an integral part of mounted shooting. Bottom line? If the horse fit our criteria as a stallion he also had the potential of becoming that "nice gelding" we wanted, should our plans and/or circumstances change in the future. We discovered Command Bux was all we wanted, and more!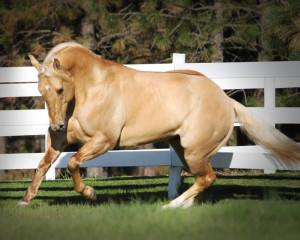 Throughout Mark's 45-year career in both shoeing and teaching horseshoeing at our Mission Farrier School, he fully appreciates the need for quality breeding stock. He has seen too many horses with popular bloodlines that are points and money earners, but by the time they are 7 to 10 years old their careers are over because they cannot maintain the level of soundness it takes to stay competitive. Many have conformational deficiencies with a direct link to the gene pool of origin, having led to premature unsoundness issues and an inability to maintain athleticism.
When we first saw Bux it was impossible not to be impressed by his amazing color. He displays tons of flashy dun factor that sweeps over a richly dappled palomino coat. That said, you can't ride color and it's a poor reason to breed. Bux has a quiet mind and flawless disposition with excellent conformation— deep heart girth, wide strong chest, substantial hip, quality bone and big healthy feet. His rare and gorgeous color is simply a nice "extra." After meeting him in person, it was easy to conclude that this is the type of horse that should be reproduced. We liked Bux so much we also bought two of his colts.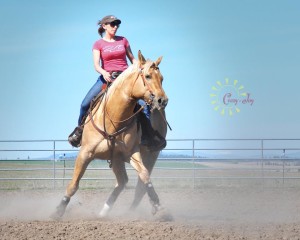 Bux came to us with 8 months of reining training and was already demonstrating big stops. We anticipate continuing his reining training with the goal of getting him into the show ring this summer. In addition, I began introducing Bux to gunfire as soon as we got him home and he has been willing to learn whatever is asked of him. Time will tell whether or not we use him competitively for mounted shooting, but it was critical for us that he had the mind to accept it.
In 2015 Bux put 6 nice minded colts on the ground with lots of color: 2 dunalinos, 2 red duns, 1 buckskin, and 1 buckskin paint. He stamped his foals with his easy going disposition, great conformation, and gorgeous head! If you are looking for a stallion with an incredible disposition, exceptional conformation and a build you can put to work, consider Command Bux for your mare this year.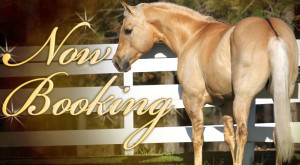 Mission Equine, Inc. is pleased to introduce Command Bux, 2010 dunalino stallion: AQHA/NFQHA Registered (82%); D/d– Dun Factor and 5 Panel – N/N. Stud fee for 2016, $1200, includes booking, chute and first shipment. Semen will be available by AI only.

Contact Mark or Karen Plumlee 425 985-8321; email: [email protected]. Find out more at commandbux.com.
Published in February 2016 Issue
Mark Plumlee is a Certified Journeyman Farrier through the American Farriers Association, a Registered Journeyman Farrier through the Guild of Professional Farriers, and a Certified Barefoot Trimmer, Certified Farrier Practitioner and Certified Lameness Specialist through the Equine Lameness Prevention Organization. These diverse certifications speak to Mark's commitment to the horse. Mark has published 6 educational DVDs and has been a pioneer in the advancement of farrier education for over 30 years. Mark, with his wife Karen own and operate Mission Farrier School and an Equine layup facility in Snohomish, Washington. They have graduated students from across the United States and 10 foreign countries. For more information visit http://www.missionfarrierschool.com and "Like" them on https://www.facebook.com/MissionFarrierSchool