Until now, getting complete fly repellent coverage has been a challenge. It's one thing to spray a horse's back and sides, but what about those trickier areas, like under the belly and between the back legs?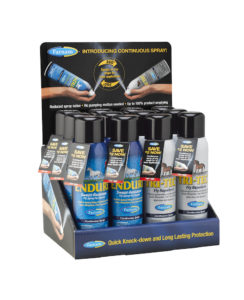 Farnam is pleased to announce two updated delivery methods for two of the strongest-selling brands in the company's line of premium fly control.
Endure® Sweat-Resistant Fly Spray for Horses and Tri-Tec 14™ Fly Repellent for Horses are now available in 15-ounce continuous spray cans.
Farnam's 360-degree continuous spray cans provide consistent, even application for quiet, uniform protection. Because the can sprays at any angle–even upside down–there are no more hard-to-reach places.
Unlike standard aerosol cans, with the new continuous spray can there is no propellant expelled with the product. And instead of the cold spray you get from an aerosol, the product comes out at room temperature. The updated format also means the can empties completely, so no more wasted repellent, and the size makes for a container that's convenient to hold for effortless use. 
Farnam is all about making their products easier for customers to use, while always providing the most effective fly protection. For more information on Farnam® fly and pest control products, visit www.farnam.com.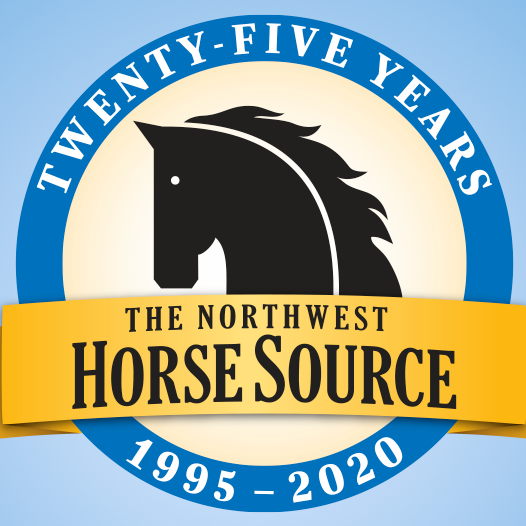 The Northwest Horse Source is an independently owned and operated print and online magazine for horse owners and enthusiasts of all breeds and disciplines in the Pacific Northwest. Our contemporary editorial columns are predominantly written by experts in the region, covering the care, training, keeping and enjoyment of horses, with an eye to the specific concerns in our region.