Enjoying Your Horse in Every Season
by Karen Pickering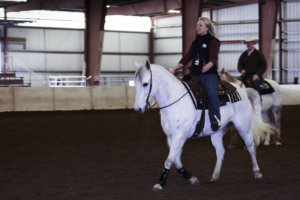 Fall is a special time of year. There's a crispness in the air each morning and beautiful colors begin to emerge all around us. It's a time to prepare for winter and think about our winter horse housing. Perhaps you're looking ahead to next year's show season and setting new goals. Whether you trail ride or show, there's a sense of purpose and planning for the upcoming year. Our September issue is designed to help you enjoy your horse a little more; maybe find the right prospect for next year or consider what discipline you'd like to try with your horse. The Northwest is bursting with good trainers and great horses just waiting for you. Perhaps the economic climate has you considering your horse purchase a little more carefully—this is a good thing. Owning a horse is a huge commitment of time and resources. While I can't think of a better way to spend money, we have to carefully consider our options and watch our pennies a little closer than in past years. Recent health issues have plagued my mare, April. Even so, I can't imagine life without my horses. I still look forward to time spent grooming, cleaning and just hanging out with them. As you look for ways to enjoy your horse this season, let us help by connecting you with a new trainer, barn, or learning opportunity. And don't forget to check out the Northwest Washington Horse Expo coming in October. Read the story on page six and get excited about the trainers and information coming our way—Fall is a great time to own a horse!
Today's Quote: "There is one quality which one must possess to win, and that is definiteness of purpose, the knowledge of what one wants, and a burning desire to possess it." Napoleon Hill
Published September 2012 Issue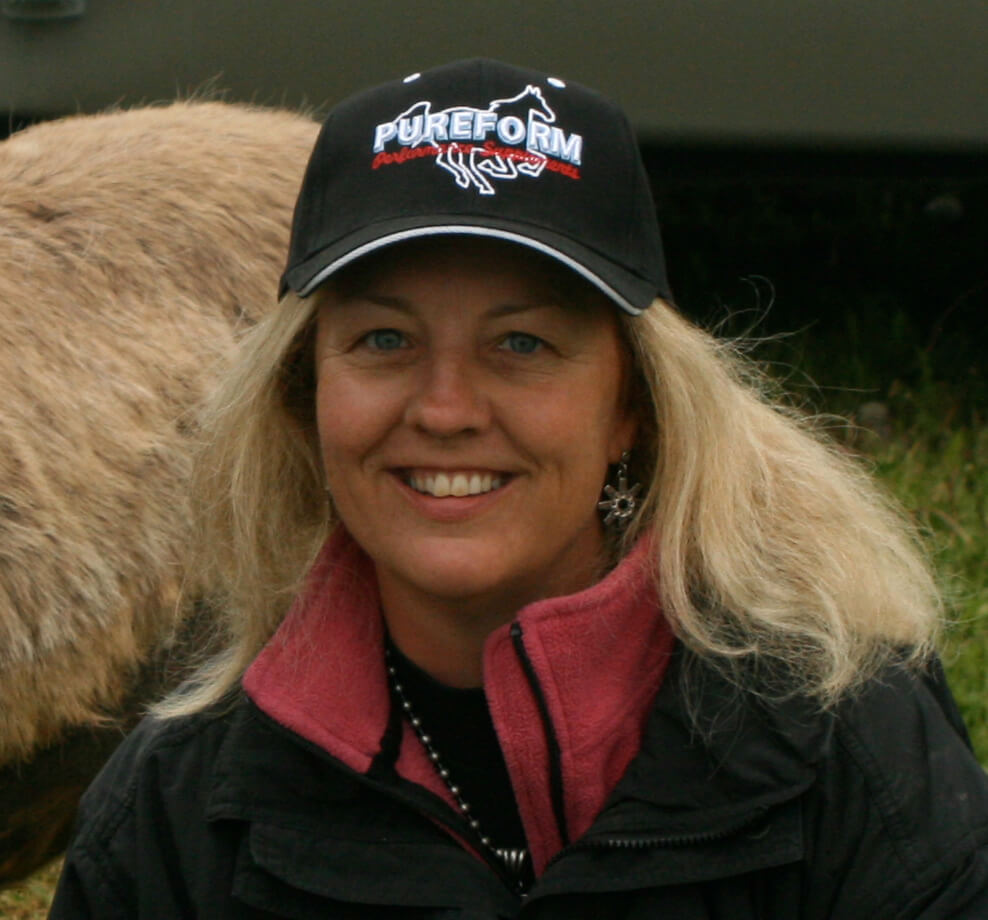 Owner/Publisher Karen's lifelong love of horses began at a very early age when she wore out a couple of rocking horses before convincing her parents to get her the real thing. That ill-tempered bay gelding, Brandy, was a challenge for the young horsewoman, but it drove her ambition to become a horse trainer. After attending Canyonview Equestrian College's Horsemanship Program, Karen realized she needed work that was a little more lucrative than training, so she took a job with Customs Brokerage to pay the bills. There, she discovered an affinity for computers and a talent for creating informative, entertaining newsletters. The Northwest Horse Source began as such a letter in December 1995, with a distribution of 1000 copies for its 12 black and white pages. Since then, it has grown into beautiful, all-gloss magazine with the largest coverage of any free equine publication in the Northwest – a distribution of over 14,000 copies and over 500 locations monthly. Not bad for the results of one woman's dream to work with horses!
Today, Karen remains involved with every aspect of the magazine and treasures the community of thousands who share a common passion. Somewhere in the wee hours of the early mornings and late evenings, she still finds time to care for April, her gorgeous and sweet-tempered Quarter Horse.