Choosing the Right Equipment for the Job
by Karen Pickering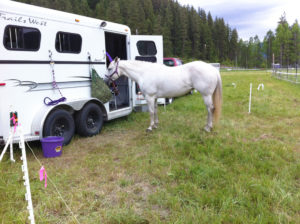 I love shopping for horse tack and equipment; it just makes owning a horse more fun. The challenge comes when trying to decide where to buy your gear to get the most for your money. This isn't always just about price. Who can help you with the purchase, ensuring you get what you need? Knowledge about brand names, type of leather or bits is an important part of picking the best gear for your horse and saves money down the road.
My favorite places to shop are ones where I know the people behind the counter are familiar with the products they sell. I'm not much of an online shopper (although I do buy online when I can't find what I'm looking for). I will always buy from a client before purchasing anywhere else. It's good business and helps support the industry as a whole. This is also why I love being a regional publication. I have the privilege of sharing local merchandise, trainers and educators in a community I'm familiar with and invested in.
Because of my business, I have the privilege of trying out different products. Many companies send products to review. There are so many products out there it helps to get input from people who actually use something. April has always been my product tester and we definitely have our favorites so watch my blog for the latest in reviews.
This month we have some great product information for horse owners. Those who use hoof boots will love our cover story this month. Cavallo has an amazing boot for your horseback riding adventures and lots of information on the subject. I'm looking forward to trying the new Trek model on April in the upcoming months. Read about this company on page 6.
Horse camping season is here so enjoy the beautiful Northwest weather and all the great amenities that complement your equestrian life. Let us know what makes your horse life better; we'd love to know!
Quote: Be thankful for what you have; you'll end up having more. If you concentrate on what you don't have, you will never, ever have enough. ~ Oprah Winfrey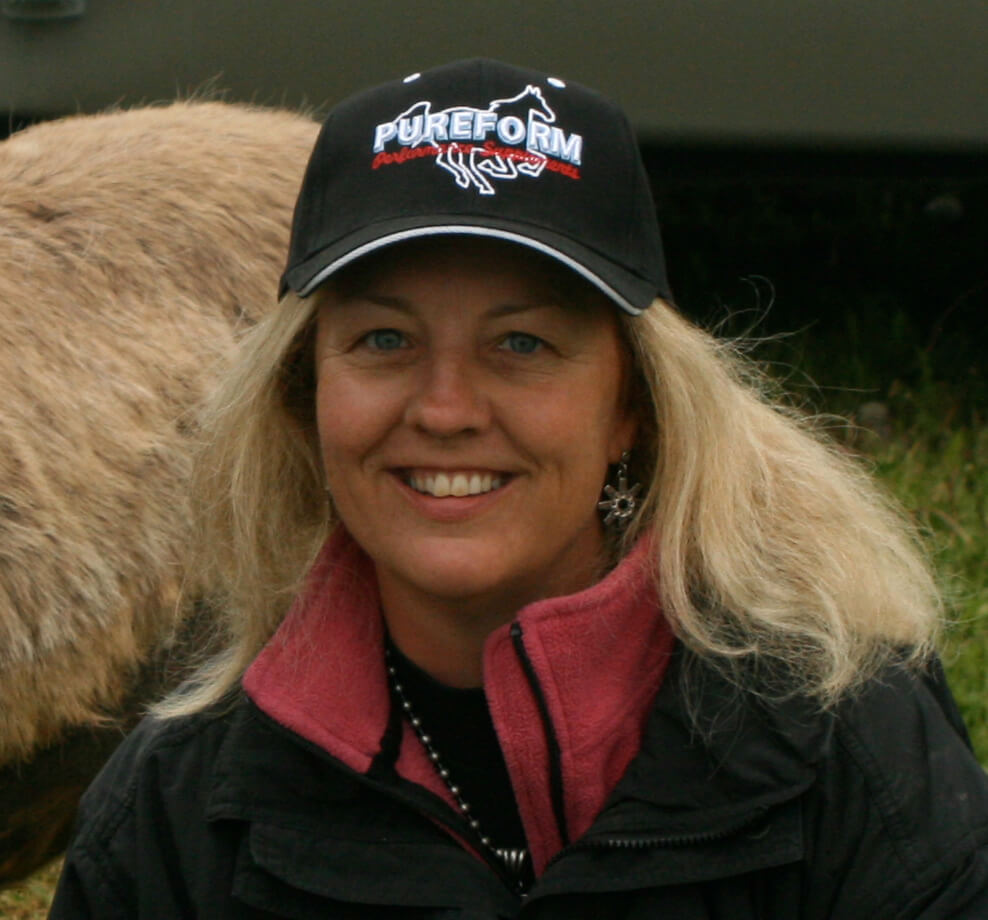 Owner/Publisher Karen's lifelong love of horses began at a very early age when she wore out a couple of rocking horses before convincing her parents to get her the real thing. That ill-tempered bay gelding, Brandy, was a challenge for the young horsewoman, but it drove her ambition to become a horse trainer. After attending Canyonview Equestrian College's Horsemanship Program, Karen realized she needed work that was a little more lucrative than training, so she took a job with Customs Brokerage to pay the bills. There, she discovered an affinity for computers and a talent for creating informative, entertaining newsletters. The Northwest Horse Source began as such a letter in December 1995, with a distribution of 1000 copies for its 12 black and white pages. Since then, it has grown into beautiful, all-gloss magazine with the largest coverage of any free equine publication in the Northwest – a distribution of over 14,000 copies and over 500 locations monthly. Not bad for the results of one woman's dream to work with horses!
Today, Karen remains involved with every aspect of the magazine and treasures the community of thousands who share a common passion. Somewhere in the wee hours of the early mornings and late evenings, she still finds time to care for April, her gorgeous and sweet-tempered Quarter Horse.