Enriching the Lives of Many with a Love of Horses
Interview by Kim Roe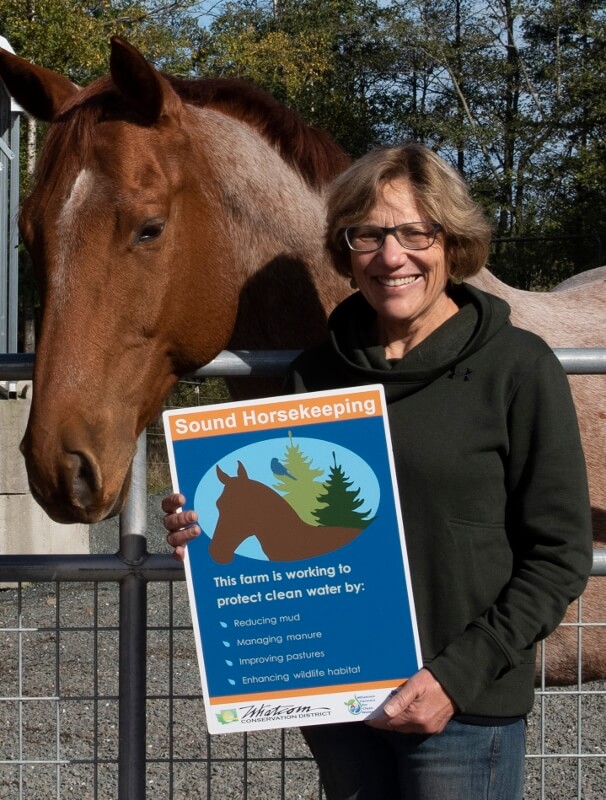 Julia Bozzo of Bellingham, Washington has developed the Northwest Therapeutic Riding Center (NWTRC) from a dream to one of the most respected therapeutic riding centers in the nation. For 26 years, Bozzo has enriched the lives of hundreds of riders and thousands of volunteers as Founder, Executive Director and Certified Instructor at Northwest Therapeutic Riding Center.
Why did you start NWTRC?
I have always loved horses. When I was ten, we moved to a unique, lovely village in Ohio. There was a stable called "The Riding Center" led by a woman who wanted to make horsemanship and horseback riding accessible to all. Also at this center was one of the founding members of the North American Riding for the Handicapped Association (NARHA) so I was aware of the work most of my life.
My parents —both college professors—told me I could get a horse if I could support it. So, I got a paper route delivering the Xenia Gazette house to house. (Just an aside—I was the first girl to get a paper route in the area.) And I got the horse.
From that time on I developed the practical knowledge and education that put me where I am today. Along with the hands-on experience, I went on to get a BA in Agriculture and Horse Production at Wilmington College (Ohio) and then to New Mexico State for graduate work in animal science.
After college I worked for a vet, was a polo groom (on Maui), and tended bar. But therapeutic riding was always in the back of my mind. I was living in California and was accepted to an intensive training course to become a certified NARHA instructor.
After moving to Bellingham, my husband Mike and I bought the property on Kelly Road. Much of the work was building a safe, attractive, environmentally responsible and efficient facility. I am very lucky to have a highly supportive husband who is able and willing to share the property and our home with the center. He helps out financially and helps maintain the facility and grounds.
What are the best parts? What's difficult?
Even after all these years I am blown away by our horses and how they work and respond to the riders and volunteers. There are many "moving parts" in operating the program and facility and I love putting the pieces of the program together. The hardest part is constantly being worried about (and having to raise) money to keep the program afloat.
What is the award you recently won?
I won the Region 9 Credentialed Professional of the Year award from the Professional Association of Therapeutic Horsemanship International (PATH). The award encompasses certification, excellent teaching, and facilitating riding, compassion and respect for students, clients, staff and volunteers along with safe, ethical and humane partnering with equines.
How many horses do you have?
The riding center has seven wonderful, talented, versatile horses that adapt to many situations. They are: Kleng, Jazzy, and Henry (our 3 Norwegian Fjords), Vincent (Trakehner/QH Cross), Georgia and Leo (both Quarter Horses) and Sal (Dales pony). Our horses are literally the backbone and heart of everything we do here.
Who helps you? Any honorable mentions?
In 2011 we hired Hilary Groh as a program assistant. Hilary has a degree in Therapeutic Recreation and is a PATH International Advanced Instructor. We work closely together on every aspect of the program and I couldn't do it without her.
My husband Mike has been referred to as our "secret weapon". His job description (unpaid and underappreciated) is to "fix all broken things" along with his maintenance, groundskeeping and building expertise all in an environmental responsible way. I'm also grateful for our board members, who help tirelessly with our special events and supporting our program.
Is there anything else you'd like people to know about NWTRC?
Our last 26 years have been committed to sharing our property, experience, horses, and lives with people in our community and I plan to continue into the future. I would like people to know how powerful and beneficial our program is with tangible visceral and physical benefits for our participants, our volunteers, staff and donors. And please spread the word, volunteer, attend our events, and donate to the best of your ability.
Attend the Northwest Therapeutic Riding Center (NWTRC)'s annual "Denim to Diamonds" fundraiser on Saturday, November 2 in Bellingham. For tickets and more information about the NWTRC visit www.nwtrc.org.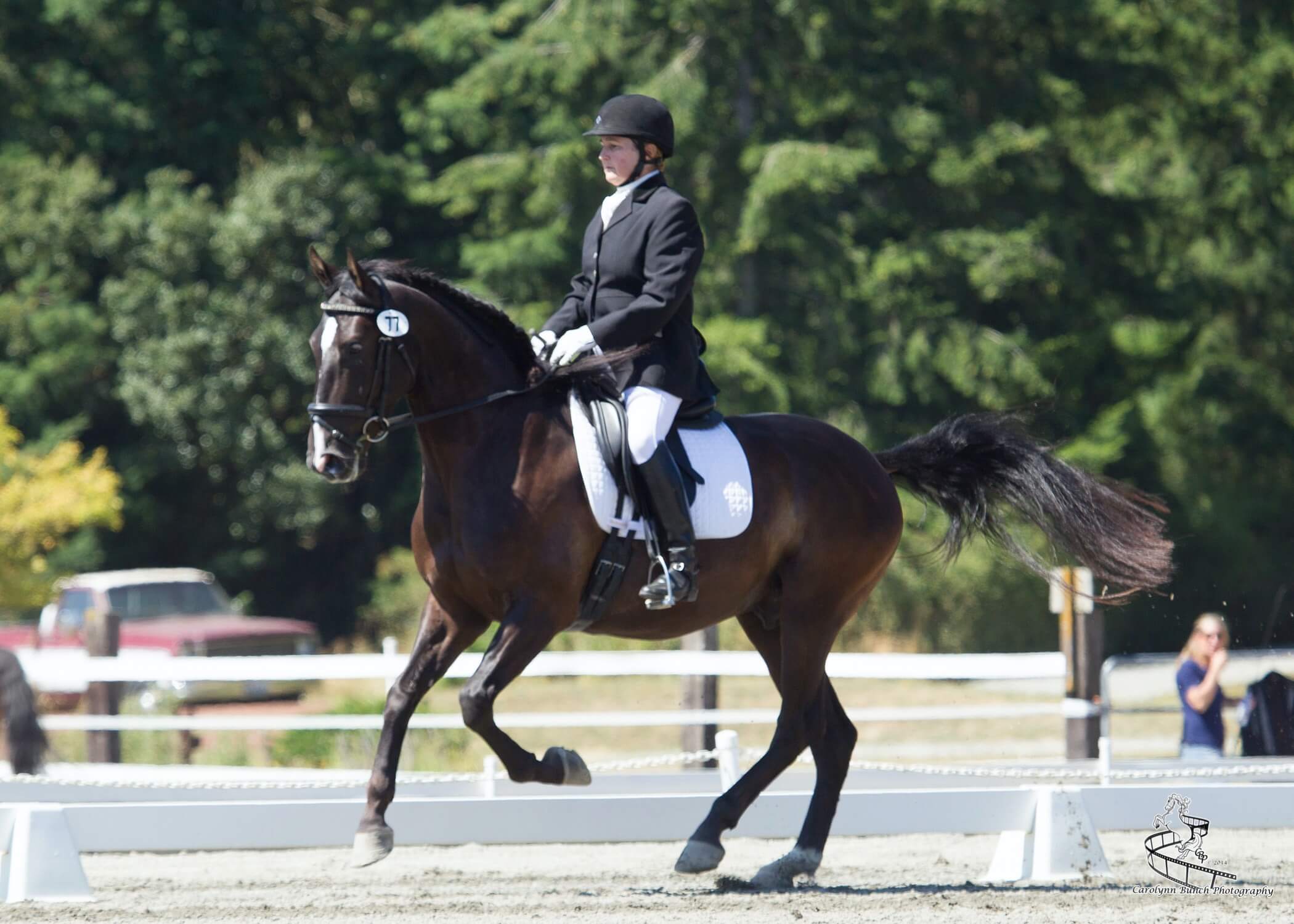 Kim Roe grew up riding on the family ranch and competed in Western rail classes, trail horse, reining, working cow, and hunter/jumper. She trained her first horse for money at 12 years old, starting a pony for a neighbor.
Kim has been a professional dressage instructor in Washington state for over 30 years, training hundreds of horses and students through the levels. In recent years Kim has become involved in Working Equitation and is a small 'r' Working Equitation judge with WE United.
Kim is the editor of the Northwest Horse Source Magazine, and also a writer, photographer, and poet. She owns and manages Blue Gate Farm in Deming, Washington where she continues to be passionate about helping horses and riders in many disciplines.