Dreams are Free!
by Karen Pickering, NWHS Publisher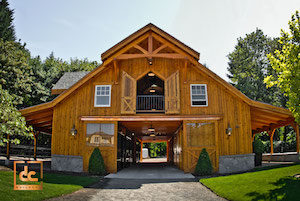 Our March Barn and Farm issue is one of my favorites of the year. Spring is starting to unfold and more daylight brightens the spirits. Let the dreaming begin! I have lived in the same home for more than 30 years and have been dreaming of a new home for some time now. While I am eternally grateful for what I have, the thought of a change in location or building something new is often on my mind.
I have always wanted an apartment barn. I dream of running down to check on my horses in slippers. It makes sense financially to have it all under one roof and be so close to my animals. How many of you enjoy an apartment barn? I'd love to hear your experience and have you share with our readers all the benefits (even the downsides) of living in this type of structure.
A western themed interior with wood floors, a fireplace, and a deck would be a must. I would love to share my experience with readers and most of all have a place to invite friends and relatives to enjoy the experience and sense of community. I have worked from a home office for many years and believe that environment is important to success. Having the ability to take a break and go mess with the horses has been a lifesaver at times.
We have some great opportunities coming up to learn about training, horse care, farm management and more! Here's a lineup of some fun events in March:
– Washington State Horse Expo, March 2-4; The Northwest Horse Source will be at Booth 202.
– Back Country Horsemen Rendezvous March 16-18
– Northwest Horse Fair & Expo, March 23-25 (see story on page 6); The Northwest Horse Source will be there with horse care products and books to give away so be sure to stop by our booth and sign up to win!
Enjoy the lineup of articles this month. Many of us care for our horses on our own property, and the Horse Source wants to help make that easier and better. We are sharing information on a farm makeover contest sponsored by the Whatcom Conservation District. Taking care of our property and environment is incredibly important. You'll want to read more about how to enter and learn about the positive things WCD is doing for property owners.
Have a great month! I look forward to seeing you at one of the fun events in March!
Warmly,
Karen
Quote: "Truly appreciate those around you, and you'll soon find many others around you. Truly appreciate life, and you'll find that you have more of it."~ Ralph Marston – Writer and Publisher
Originally Published March 2018 Issue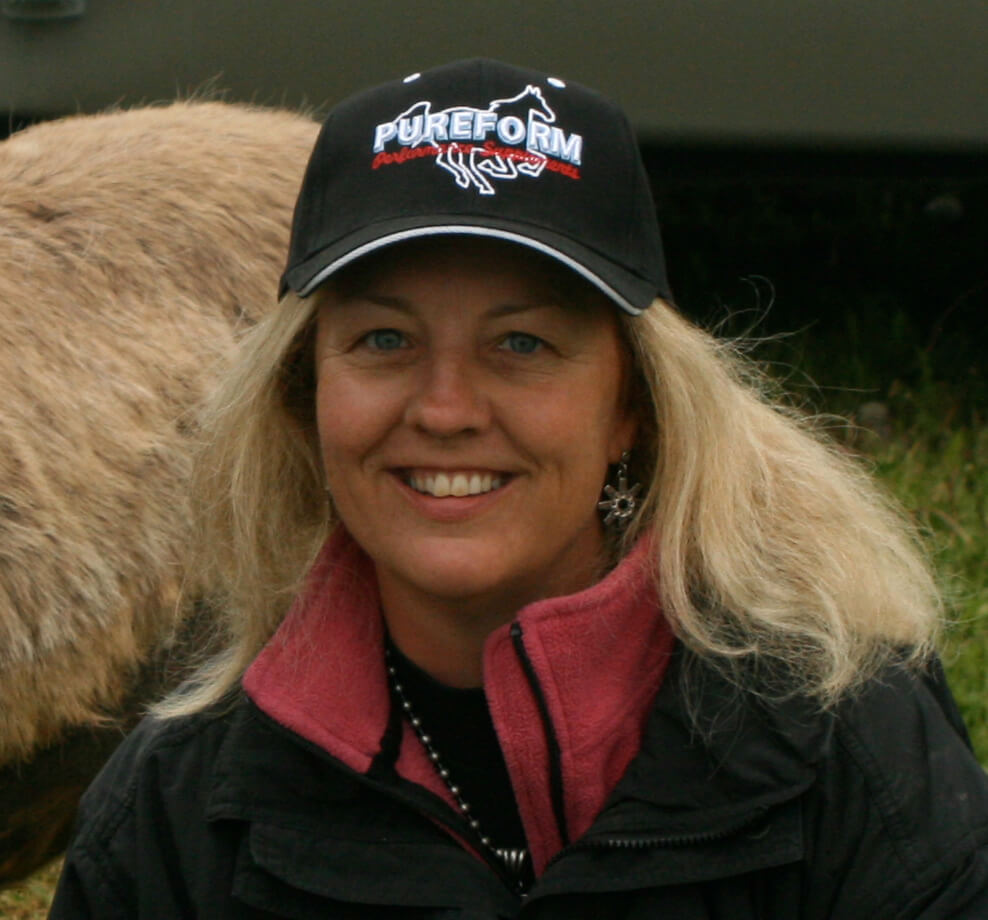 Owner/Publisher Karen's lifelong love of horses began at a very early age when she wore out a couple of rocking horses before convincing her parents to get her the real thing. That ill-tempered bay gelding, Brandy, was a challenge for the young horsewoman, but it drove her ambition to become a horse trainer. After attending Canyonview Equestrian College's Horsemanship Program, Karen realized she needed work that was a little more lucrative than training, so she took a job with Customs Brokerage to pay the bills. There, she discovered an affinity for computers and a talent for creating informative, entertaining newsletters. The Northwest Horse Source began as such a letter in December 1995, with a distribution of 1000 copies for its 12 black and white pages. Since then, it has grown into beautiful, all-gloss magazine with the largest coverage of any free equine publication in the Northwest – a distribution of over 14,000 copies and over 500 locations monthly. Not bad for the results of one woman's dream to work with horses!
Today, Karen remains involved with every aspect of the magazine and treasures the community of thousands who share a common passion. Somewhere in the wee hours of the early mornings and late evenings, she still finds time to care for April, her gorgeous and sweet-tempered Quarter Horse.