A Gentle Guide to the Sport of Long-Distance Riding
by Aarene Storms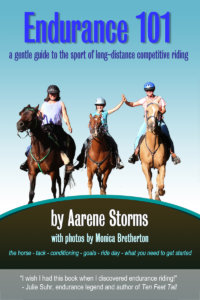 Triangle Ranch Communications is proud to announce the release of the first book written specifically for beginning endurance riders. Endurance 101: a gentle guide to the sport of long-distance riding is told in a comfortable narrative style with plenty of informative stories and photos. "This is the manual I wish I'd had when I was a new rider in the sport," says author Aarene Storms. "I read every book, magazine article, listserv and webpage, even the fine print of tack catalogs. I still made mistakes that I could have avoided." Storms uses the lessons she has learned in over ten years of competition and combines them with practical advice from other experienced endurance riders. Endurance 101 enables new endurance riders to make better decisions when choosing a horse and tack, and to make good choices when feeding, conditioning, and competing with a novice endurance horse. Endurance legend and author Julie Suhr says, "I wish I had this book when I discovered endurance riding!" And Merri Melde, equestrian traveler and correspondent, calls Endurance 101 "the next best thing to a two-legged mentor." Riders seeking a straightforward, easy-to-read book will love Endurance 101's mix of narrative and practical, step-by-step advice on everything from packing the trailer to keeping their horse sane, sound and safe through the conditioning process. You won't want to miss taking a ride in the company of Storms while dodging her nemesis, the Bad Idea Fairy, along the trail. Ordering information is available at www.endurance-101.com.
Published May 2013 Issue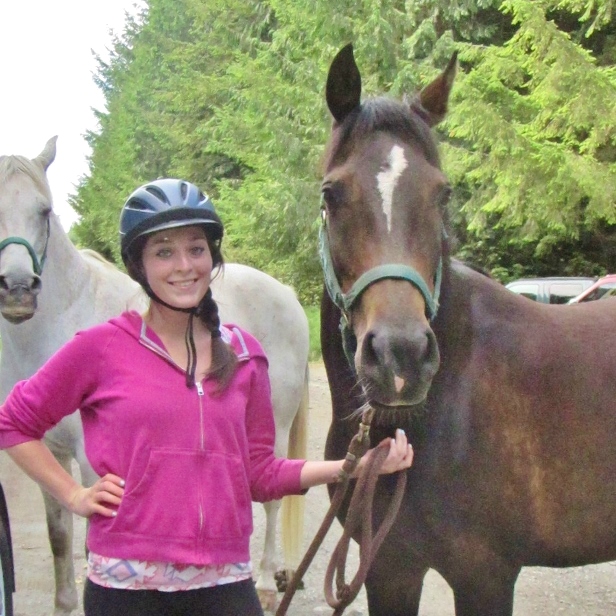 Aarene Storms returned to horses as an adult after wasting her teen years becoming educated and employed. In 1999 she rode her first long-distance event and has been active in the endurance community ever since. The author of Endurance 101,Aarene has also written numerous articles for Endurance News and other equestrian publications. Visit her at haikufarm.blogspot.com.