Christmas Eve found me sitting on my steps wondering what 2021 would bring. I was still hoping that the print magazine was a possibility, but it wasn't meant to be. We've now moved into a digital-only format. There are many exciting revisions with the online magazine, and it will be a year of discovering all the different ways to still read the Northwest Horse Source articles. I'm even more excited at the fact so many of our current advertisers stuck with us so we can still produce the Northwest Horse Source!
There are many reasons we are moving in this direction, but the bottom line is that it has to be worth it for you. Finding resources in one trustworthy place has value. So, my next move is to study what our online readership values most. I'm betting on community, relationships with other Northwest horse people, tips on horse care and training, and places to ride and show. I'm learning a great deal about Google and analyzing data. It breaks my heart to discontinue the print publication, but we will evolve. I'm amazed at the changes I've seen in 25 years.
I love our Northwest Horse Source community. I enjoy the events and activities we offer and interacting with all of you. Whether a business or a personal connection, it's the relationships I value most. I've always had a heart for helping horse people find the information they need so they can enjoy their horses even more. I love providing information and products that focus on our Northwest horsemen and women.
I want to share what I do to keep myself in a positive frame of mind. First, I work to nurture three basic areas of life: physical, mental and spiritual. We need to take care of ourselves in order to help others and contribute to our community. I take time every morning to meditate, then write five things I'm thankful for in my gratitude journal. I also write about how the previous day went and read a few devotions. These practices have sustained me through the challenges of 2020.
I hope to really embrace the changes that are in front of me and be grateful for the lessons and the challenges that keep me grounded. As we bring you this lifestyle issue, I implore you to be grateful for the horses and horse people in your life. As you plan your spring projects please take time to read our cover story this month about a company that can help you start at the beginning of your project with groundwork preparation.
As always, for more information on equine services, products, training, and wellness visit www.nwhorsesource.com.
Quote: Old ways won't open new doors.~ Unknown
See this article in the 2021 February online edition: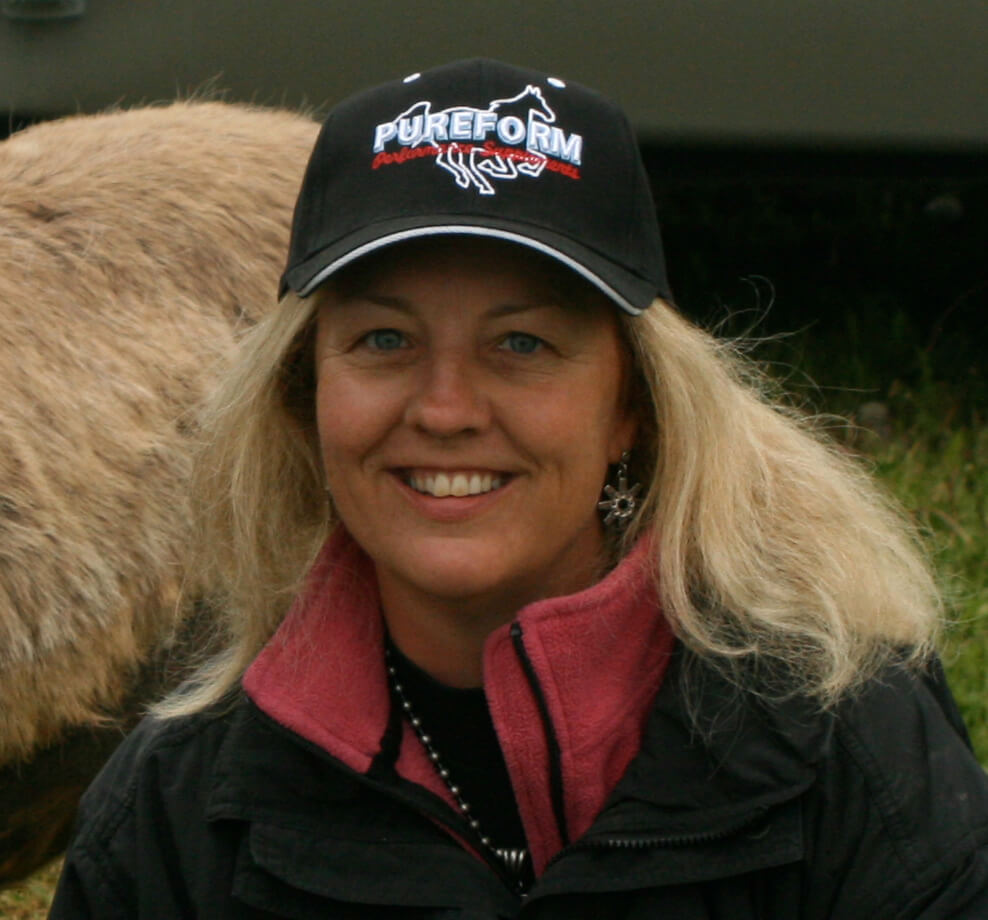 Owner/Publisher Karen's lifelong love of horses began at a very early age when she wore out a couple of rocking horses before convincing her parents to get her the real thing. That ill-tempered bay gelding, Brandy, was a challenge for the young horsewoman, but it drove her ambition to become a horse trainer. After attending Canyonview Equestrian College's Horsemanship Program, Karen realized she needed work that was a little more lucrative than training, so she took a job with Customs Brokerage to pay the bills. There, she discovered an affinity for computers and a talent for creating informative, entertaining newsletters. The Northwest Horse Source began as such a letter in December 1995, with a distribution of 1000 copies for its 12 black and white pages.  Now 25 years later, it's an online magazine and website with a reach of over 10,000 per month and growing! Not bad for the results of one woman's dream to work with horses!
Today, Karen remains involved with every aspect of the magazine and treasures the community of thousands who share a common passion. Somewhere in the wee hours of the early mornings and late evenings, she still finds time to care for April, her gorgeous and sweet-tempered Quarter Horse.