Repellent Makes Flies Get Lost (Literally) and Unable to Locate Horses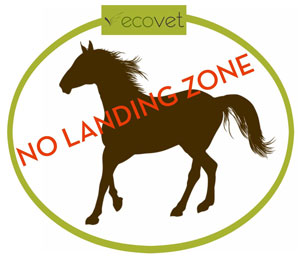 Horse owners often find their fly sprays are losing the battle against pesky flies. Many are concerned about using toxic pesticides on their horses, but find that "natural" essential oil products are not up to the job.
Enter Ecovet, a totally different type of fly spray that is the new standard in equine insect control. Ecovet is not a pyrethrin/pyrethroid derivative (which can be toxic), and it is also not an essential oil product.
So what exactly is Ecovet? It is an EPA-registered product made from three naturally occurring, food-grade fatty acids that are carried in a silicone base liquid. Ecovet founder Dr. Tim John, a veterinarian, explains how Ecovet works so well: "As the fatty acids evaporate, they create a vapor barrier around the horse that confuses and overwhelms a bug's normal directional ability — basically its 'GPS.' Thanks to this Ecovet barrier, the insect simply can't locate the horse as its next victim."
A spatial repellent, Ecovet safely and effectively stops insects from landing on the horse. "If insects don't land, they don't bite. And if a horse isn't bitten, there's less chance for insect-related skin reactions or hypersensitivity, aka the dreaded sweet itch." Ecovet protects horses from mosquitoes, flies, ticks and no-see-ums.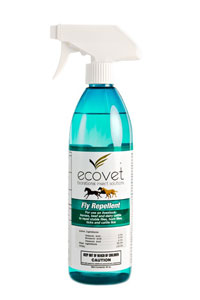 Tested and endorsed by veterinarians, Ecovet continues to earn rave reviews from horse owners:
"The ONLY fly spray that actually works!!"
"Working for Sweet Itch on tail"
"Best fly spray I have ever bought."
"The one product my mare is NOT allergic to"
"Excellent & Long Lasting!"
Ecovet is available in a 4-oz. travel size, 18-oz. bottle and 1-gal. refill. View a video that shows how Ecovet makes the flies get lost and see application tips at bit.ly/ecovetvideos. Ecovet is available for purchase at eco-vet.com.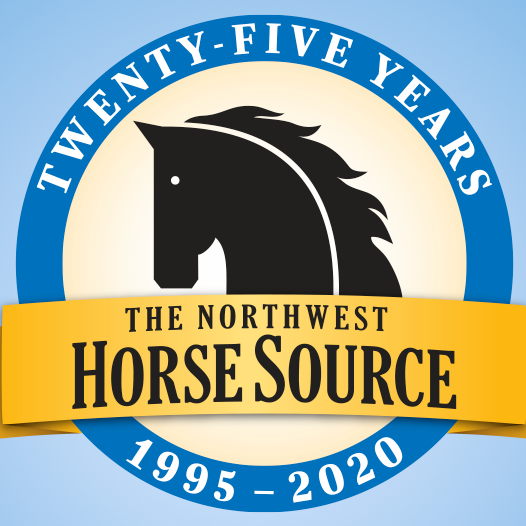 The Northwest Horse Source is an independently owned and operated print and online magazine for horse owners and enthusiasts of all breeds and disciplines in the Pacific Northwest. Our contemporary editorial columns are predominantly written by experts in the region, covering the care, training, keeping and enjoyment of horses, with an eye to the specific concerns in our region.