Canadian Horse Farm Promotes the German Riding Pony in North America
By Carina Krahn and Catherine Madera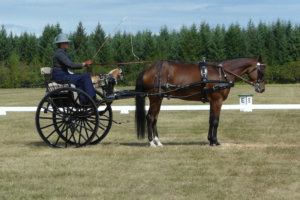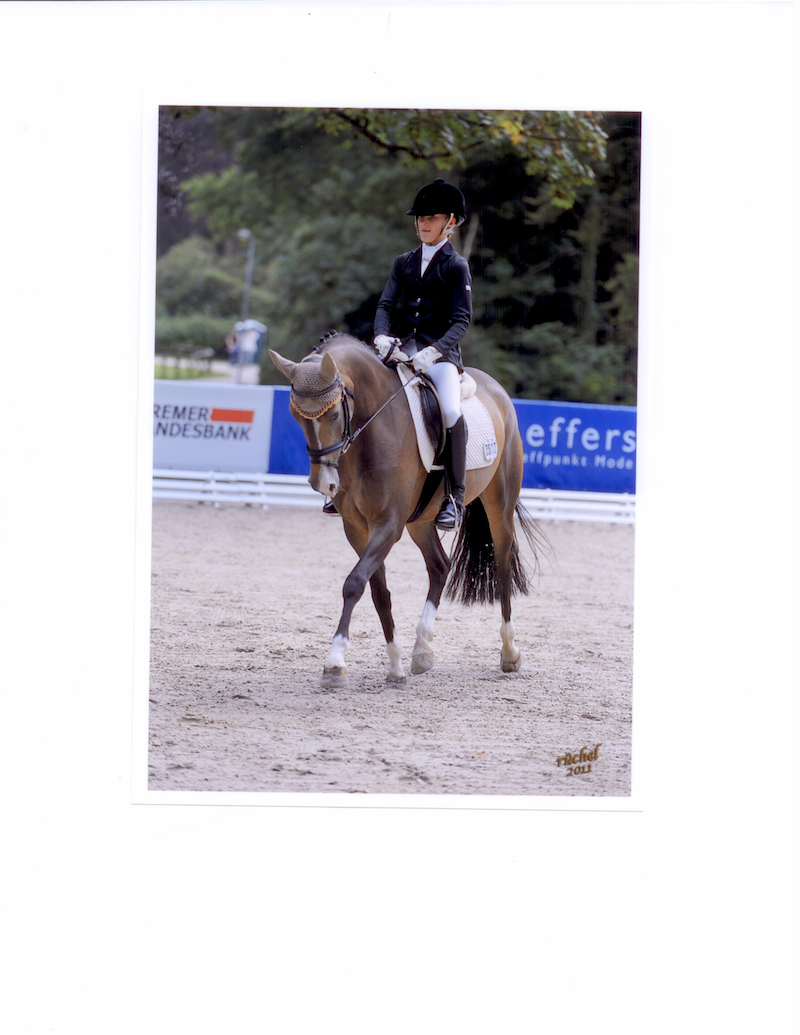 Horse-drawn wagons were once a common sight along the roads skirting beautiful Lake Lac La Hache in British Columbia, Canada. Lured by the possibility of instant wealth, miners struck with gold fever flocked to the area during the Cariboo Gold Rush. German transplant Carina Krahn has another sort of fever—the equestrian variety—and in 2004 established a ranch beside Lake Lac La Hache. Here horse-drawn "wagons" can again be seen and the hectic pace of life slows down. There is only one sort of horse worth having here, the easy keeping kind, and one name to sum up the spirit of the place: Easygo Ranch.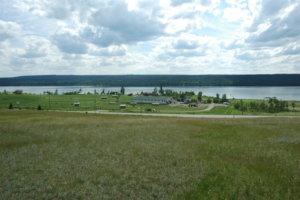 "Naming the ranch was a spur of the moment decision, inspired by living in this beautiful part of the world with less 'hurry' and a more thorough approach to life," says Krahn, who immigrated to Canada in 2004. 
Krahn's thorough approach to horses and riding developed in Europe where she was an eager youth exchanging barn chores for "old school" lessons at a local stable. After years of competing in dressage, Krahn turned her attention to the sport of carriage driving, a move that eventually led her to discover and promote a noteworthy breed: The German Riding Pony.
Easygo Ranch initially started with a North American breed known for its ease of management—the Quarter Horse—but Krahn's growing interest in the competitive sport of combined driving drew her to seek out more obvious sport horse breeds. She returned to her European roots with a focus on the versatile Haflinger and, more recently, the Deutsches Reitpony or German Riding Pony.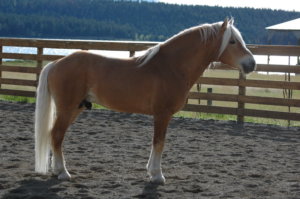 Though similar in some ways to the Haflinger, German Riding Ponies have a more horse-like phenotype and are a very popular sport pony in Germany. They are commonly described as miniature Warmbloods. These ponies were developed using Welsh, Arabian, and Thoroughbred blood. In Germany, distinct bloodlines are cherished to maintain character, type and athleticism. Breeding stock must pass rigorous inspections and only approved stallions can breed.
With a height up to 14'2 and an easy-to-live-with temperament the German Riding Pony is especially suitable as a child/adolescent mount. Its smooth, refined way of going also make these ponies an excellent choice for dressage, jumping, and combined driving.
"The Halflinger Horses are well suited for driving, both recreationally and competitively, and German Riding Ponies compete even in FEI level," says Krahn, who believes the two versatile pony breeds are especially complimentary.
With connections to Europe already established, Krahn found it easier than most to research German Riding Ponies and has set a high standard for her program: Only mares which have proven their standard and only stallions approved through the Koerung and stallion performance test will be used for breeding. First foals are on the way, including one to be born in Germany in 2012 to the show mare Crystal Rock, owned by Easygo Ranch and soon to be imported. German Riding Pony Fever is coming to the shores of Lake Lac La Hache. 
For more information on the ranch visit www.easygo-ranch.ca*; email Carina Krahn at info@easygo-ranch.ca or call 250-396-7556.
*This link was not active at the time this article was added to the website in 2018.
Published October 2011 Issue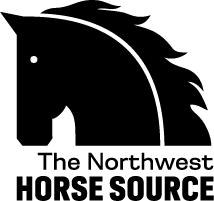 The Northwest Horse Source is an independently owned and operated print and online magazine for horse owners and enthusiasts of all breeds and disciplines in the Pacific Northwest. Our contemporary editorial columns are predominantly written by experts in the region, covering the care, training, keeping and enjoyment of horses, with an eye to the specific concerns in our region.