Turning Dreams into Reality
by Karen Pickering

For years I've dreamed of owning a beautiful, efficient horse facility. It seems elusive, but I'm determined! This past year has made me realize more than ever the importance of chore efficiency. For me, cleaning the barn quickly so I can do fun things with my horse is important. As is having an efficient routine in case of emergency, or if someone else is caring for my animals.
This month's issue focuses on barn and farm so it's a perfect time to dream big and make a list of all the things you'd love to have on your horse property. Here are a few of the things on my wish list to get you thinking: sandy soil, a center aisle, runs off stalls, covered trailer parking, a circular drive, heated tack room, wash rack, arena, trail riding nearby and an O2 compost bin.
I'm a firm believer in focusing on the details of your dreams so you can watch them come true. What kind of horse barn do you dream about? What would you look for in a horse property? Have you considered a barn/home combination? Answering these questions could mean the start of an adventure in creating the ideal horse property. It's fun to look at all the real estate listings and see what's available on the market. I always wonder why people sell their property? Are they moving, downsizing, or upsizing?
To outfit your barn why not visit the Northwest Horse Fair & Expo in Albany, Oregon March 19-21? There are two huge buildings full of horse stuff! Don't miss out on a chance to do some shopping and talking with other horse owners. Be sure to stop by our booth and let us know what you think about the ideal horse property.
Our cover story this month features trainer Gerry Cox and his beautiful facility in Colville, Washington. He's downsizing and perhaps you are considering a larger scale horse operation. See what's going on at Gerry's place on page 6.  Enjoy this month's issue and all the great information on farm management and training your horse.
Quote: "Whatever you are thinking…THINK BIGGER!" ~Tony Hsieh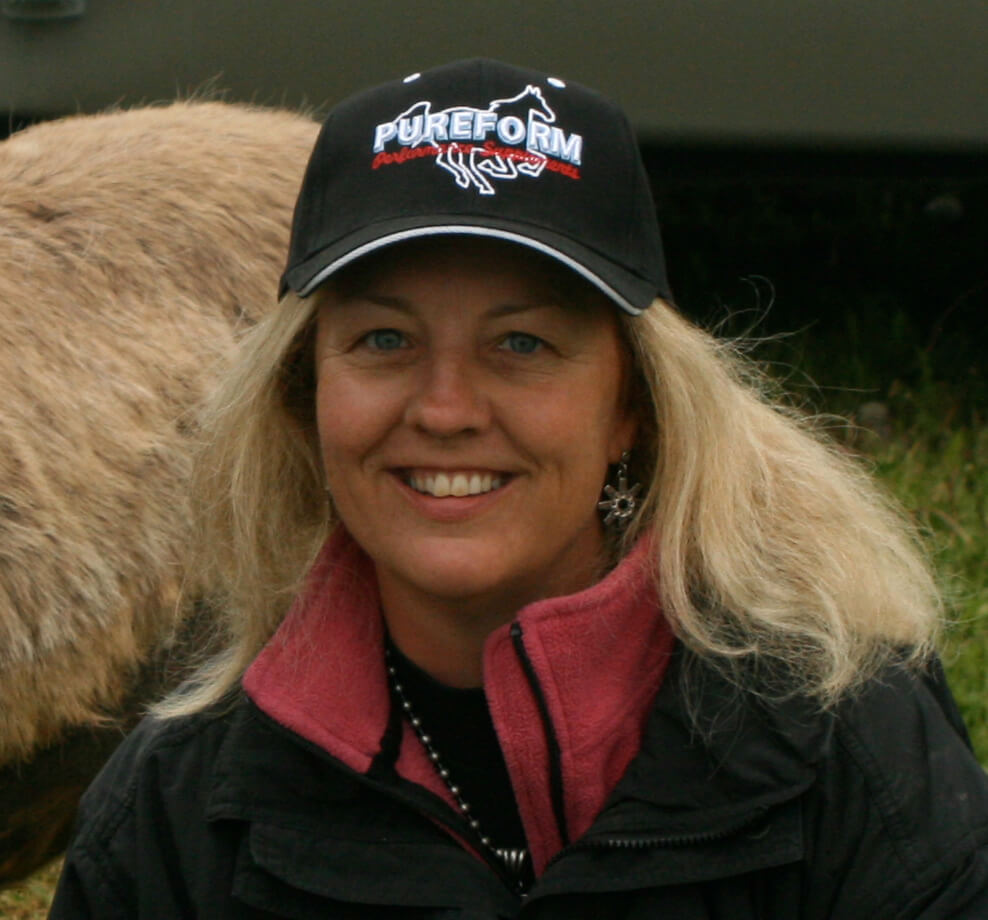 Owner/Publisher Karen's lifelong love of horses began at a very early age when she wore out a couple of rocking horses before convincing her parents to get her the real thing. That ill-tempered bay gelding, Brandy, was a challenge for the young horsewoman, but it drove her ambition to become a horse trainer. After attending Canyonview Equestrian College's Horsemanship Program, Karen realized she needed work that was a little more lucrative than training, so she took a job with Customs Brokerage to pay the bills. There, she discovered an affinity for computers and a talent for creating informative, entertaining newsletters. The Northwest Horse Source began as such a letter in December 1995, with a distribution of 1000 copies for its 12 black and white pages.  Now 25 years later, it's an online magazine and website with a reach of over 10,000 per month and growing! Not bad for the results of one woman's dream to work with horses!
Today, Karen remains involved with every aspect of the magazine and treasures the community of thousands who share a common passion. Somewhere in the wee hours of the early mornings and late evenings, she still finds time to care for April, her gorgeous and sweet-tempered Quarter Horse.