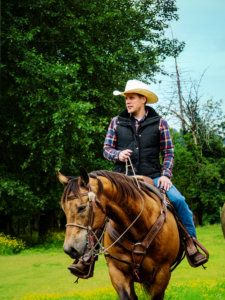 Article by: Colt Fairley with Kim Roe
At a young age Colt Fairley was taught an important lesson about life and money. Life is not easy and idle hands don't bear fruit. "When I was around 9," says Fairley, "I asked my father if I could have money to buy candy. He laughed and told me if I wanted candy, I'd have to pay for it myself.  Then he went to the back of the garage and handed me a bucket of golf balls to sell at the local golf course."
So, Fairley did. Almost every morning during that summer he rode his bike three miles to the golf course. He made $50 to $100 a week.
Thus began Colt Fairley's career as an entrepreneur. He's had many companies; some failed, some succeeded. One of the businesses he started 15 years ago with $25 is now a highly successful company that trains people on forklifts (sfcert.com). His wife Marlena runs that company along with two additional trainers. Meanwhile, Fairley has set his focus on real estate for the past 10 years. His company's name is Washington's Real Estate Team.
Why real estate? "Real estate utilizes every aspect an entrepreneur must possess to be successful and it shapes and challenges those skill sets every single day," says Fairley. "Of course, I love and appreciate my clients. Without them, I'm not in business—period! Their referrals and satisfaction are vital. We are a small team, but by God's grace we are able to rank in the top 1% year after year. Besides me, the heart and glue of the place are Amber Reygers, Nick Fillhart, and our marketing team."
Hard Work Pays Off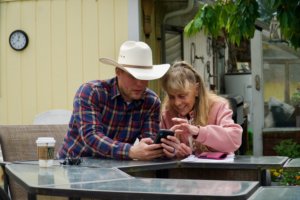 Colt Fairley has proven himself as a hard worker. He started in real estate during the recession. He was involved in his forklift training company and going to college at the University of Washington at the same time.
"I needed funds to take my forklift business to the next level and I didn't want to ask for money to do so. I don't like borrowing money. So, as others were leaving real estate, I was entering. I looked at it as an opportunity.
"I didn't sleep. I went to college, did my forklift classes, and sold real estate full time. I was broke but had hope. I remember sleeping in my office under my desk many times because I couldn't afford gas to get home and back. That life, the grind, the challenges and people telling me it couldn't be done, is what brought me to this business," reflects Fairley.
"I'm good at finding opportunities for myself and the people around me. The easiest way to be most successful is to do what everyone else won't or can't and be the best at it. I help people buy and sell homes and specialize in farms and ranches, and I strive to be the best every day.
"I grew up rodeoing with my dad for many years. The first thing I learned was how to ride a horse. When others brought their dogs places, we brought our horses. That's how it was. I was that kid who wore wranglers everywhere."
Horses—and selling farms and ranch property—are right up Colt Fairley's alley. "I can take a farm and make it profitable if the owner chooses. My team can show and structure opportunities a lot more clearly than most agents."
Family Man
Fairley is clear about his devotion to his family and his faith. Says Fairley, "This is the structure of my life: God, family, friends, and business. I take Wednesdays and Sundays off, period! I love spending time with and dating my wife Marlena. Without her I can't do what I do. It wouldn't be impossible. I love playing with my children Luke and Alessandra. When I can find the time, I play basketball and train for triathlons with my brother Danny."
You can reach Colt Fairley at 253-861-3913
Kelly Right Real Estate of Seattle
Washington's Real Estate Team
Published in the September 2020 Issue: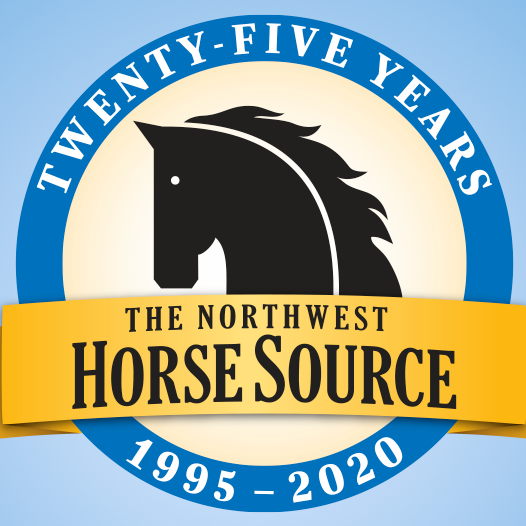 The Northwest Horse Source is an independently owned and operated print and online magazine for horse owners and enthusiasts of all breeds and disciplines in the Pacific Northwest. Our contemporary editorial columns are predominantly written by experts in the region, covering the care, training, keeping and enjoyment of horses, with an eye to the specific concerns in our region.