This year's gather of Devil's Garden Wild Horses is now complete. With the widest variety of color and size so far, the newly gathered horses promise to delight. Adopters and purchasers will not be able to go to the corrals in person to select horses for the time being. However, a virtual adoption event schedule will help the 2020 DG kiddos find their new families and happy homes.
Time is needed to make sure all horses are healthy, get vaccinations, anti-worming medicine and identification microchips implanted. All stallions will be gelded. Time for horses to settle and adjust to a new routine is also essential. Please be patient…
Placement of horses gathered in 2020 will begin with live virtual placement events for specific groups of horses on December 1, 2020. These groups and dates are:
Group 1: Tuesday Dec 1 Mares 1-4
Group 2: Thursday Dec 3 Mares 5-9
Group 3: Tuesday Dec 8 Geldings 1-4
Group 4: Thursday Dec 10 Geldings 5-9
Group 5: Tuesday Dec 15 Weanlings and pairs
Group 6: Thursday Dec 17 Available Mares 1-9
Group 7: Tuesday Dec 22 Available Geldings 1-9
Group 8: Tuesday Jan 5 Available Weanlings and pairs
Group 9: Thursday Jan 7 Available Mares 10+
Group 10: Tuesday Jan 12 Available Geldings 10+
Group 11: Thursday Jan 14 Available Mares 10+
Group 12: Tuesday Jan 20 Available Geldings 10+
To get ready to adopt or purchase 2020 Devil's Garden Horses, folks will need an approved application on file with the Double Devil Wild Horse Corrals manager. Only those with approved applications will be on the Participants Lists for the virtual events. Qualified adopters must meet standard requirements listed on the application form found at https://go.usa.gov/xQ3r3.
Approved applicants will be placed on the Participants List and ready for participation in online adoption events. Some horses can be viewed now on Double Devil Wild Horse Corrals Facebook page and on the forest website. Photos of new horses are posted regularly. Please be patient…
All horses will be available individually by tag number within a pre-determined group and on a certain date for placement with the person who claims the horse first during the event. Watch out for more information soon about event rules and how to participate.
Videos of available horses will be loaded soon, and additional information is found at https://go.usa.gov/xQ3r3. Photos of available horses are being loaded now on the Double Devil Wild Horse Corrals Facebook page albums at www.facebook.com/doubledevilwildhorsecorrals. Please be patient… Call 530-233-8738 with any questions.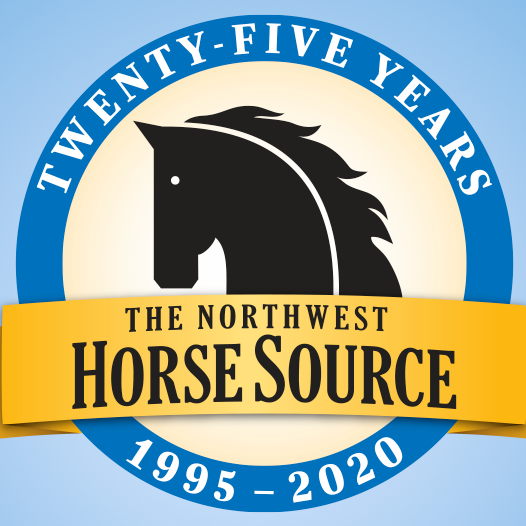 The Northwest Horse Source is an independently owned and operated print and online magazine for horse owners and enthusiasts of all breeds and disciplines in the Pacific Northwest. Our contemporary editorial columns are predominantly written by experts in the region, covering the care, training, keeping and enjoyment of horses, with an eye to the specific concerns in our region.