Learning from ABHA Member Brock Loveland
by Brock Loveland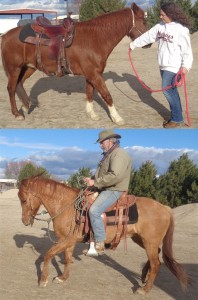 It's helpful to develop a checklist for buying/selling and also as a way to stay on track when working with horses. A checklist can keep you more objective and focused, helping you see things as they really are. My own list is based on the teachings of four great horsemen: Tom Dorrance, Bill Dorrance, Ray Hunt and Buck Brannaman. As Buck says, "Just try to ride with quality and consistency."
My checklist has 16 groundwork tasks and 19 riding tasks. Desirable behaviors and attitudes are built in. Your horse's ability to do each task can be scored as: Poor, Fair, or Good. Here are some examples of tasks you can score your horse on.
Groundwork: Forward and backup off halter with no brace. Trailer loading off point and send. Walks accurate circle, with nose tipped in with slack in the lead line.
Riding: Horse stands for mounting/dismounting. Walks, trots, lopes on a loose rein. Walks slow when asked without fussing. Carries a soft feel into stops and backup.
Bessie Fletcher, president of the American Blazer Horse Association says, "The checklist has helped our members become better backyard horsemen and horsewomen." Join us when Brock leads horsemanship get-togethers in the Boise area. For a complete copy of his checklist and principles contact the ABHA at 208-461-1055. Leave name and number.  www.blazerhorse.info
Published in February 2015 Issue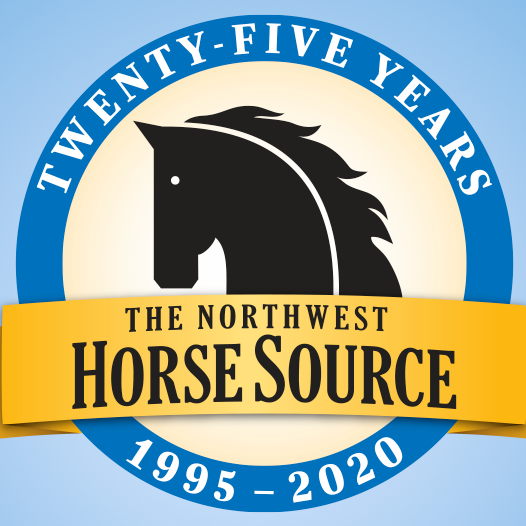 The Northwest Horse Source is an independently owned and operated print and online magazine for horse owners and enthusiasts of all breeds and disciplines in the Pacific Northwest. Our contemporary editorial columns are predominantly written by experts in the region, covering the care, training, keeping and enjoyment of horses, with an eye to the specific concerns in our region.