Senior Horses: A Healing Presence
We had many entries for our photo essay contest this year, which made choosing only two winners very difficult! Everyone expressed so much love and appreciation for their senior horse friends that I found myself quite emotional at times. In the end, the two I chose both spoke of how their horses helped heal them, and it felt like a theme. I am honored to have read all the submissions and looked at the photos of everyone's beloved old friends. They are all winners to me. – Kim Roe, NWHS Editor
Youth Category:
Chloe Warner and Sassy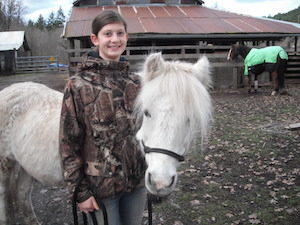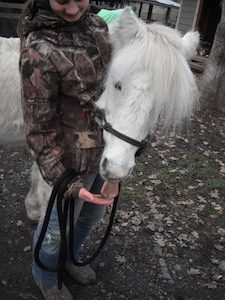 I am 15 years old. When I was 10 I had several horse wrecks and became scared to ride. So we got Sassy, a class A Welsh Pony.
Sassy gave me back my confidence. She is a perky energetic pony with a will to please.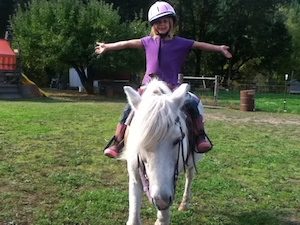 One of my fondest memories with Sassy is from a cattle roundup. We covered about 800 acres of rough country. She was such a trooper, kept up with the horses, and kept me safe. Sassy is what I would call a true cow pony. She always worked so hard for me and was still perky and pleased to do anything I asked her.
Sassy and I have also barrel raced at several rodeos. She wasn't ever the fastest pony, but she did her best and that's what counts. At one of the rodeos my mom said there was a girl in the crowd next to her that said, "Mommy I want a pony just like that!" It made me realize how lucky I am to have a pony like Sassy.
Another time, I got blamed for leaving the barn door open, letting the ponies into the hay. It turned out it was Sassy. She found out that she could use her teeth to open the latch! She is so smart.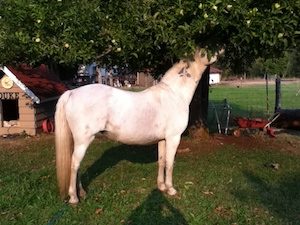 Sassy is now 23 years old and has developed a common disease called Cushing's. Now it's my turn to take care of her. Even though she has Cushing's my little sister Cami rides her. I'm happy to say that she does just as good for Cami as she did for me. Well, I guess Sassy is just the type of pony that is good for anyone who rides her.
Adult Category:
Paige Cerulli and Whisper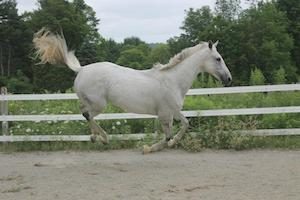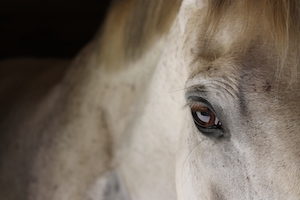 Whisper, my first horse, has forever changed my life. She's an ex-racehorse who raced until she was seven, and then went on to become my friend and partner. I had been riding Whisper for about a year when I was in a serious car accident— a car hydroplaned, crossed four lanes, and hit my truck head-on on the highway. I was left with a traumatic brain injury which resulted in balance issues, migraines, sound and light sensitivity, and other symptoms.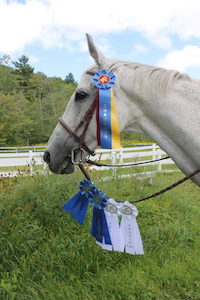 Doctors weren't sure if I could even ride a horse again for a while after my injury, but Whisper quietly toted me around at the walk while I worked on my balance again. I bought her a year to the day of my accident.
Whisper's older now, and retired last year due to an injury. She has various health conditions which mean she won't be with me too much longer, but I try to treasure every day I have with her. We go on hand walks on the local trails, and I love spending quiet time with her each night before I go to bed. I'll be forever grateful for all that she's given me.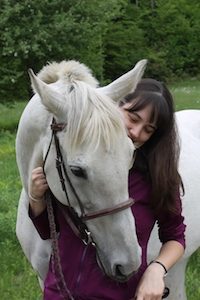 Originally Published December 2016 Issue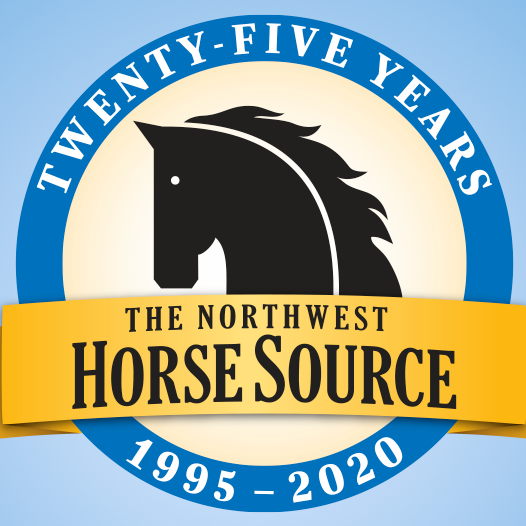 The Northwest Horse Source is an independently owned and operated print and online magazine for horse owners and enthusiasts of all breeds and disciplines in the Pacific Northwest. Our contemporary editorial columns are predominantly written by experts in the region, covering the care, training, keeping and enjoyment of horses, with an eye to the specific concerns in our region.