Bringing the Equestrian Experience to Others in the Methow Valley
Interviewed by Kim Roe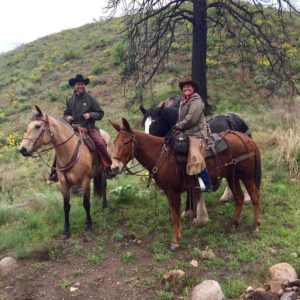 What do you do?
My husband John and I own and operate JD Outfitters LLC which supplies all the horses for Sun Mountain Lodge's horse operation near Winthrop, Washington. We offer guided horseback rides and Cowboy Dinner Rides spring through fall, and sleigh rides and sleigh ride dinners in the winter time.
Where do you live?
We live onsite to take care of the horses.
What do you do in the off season?
We have a short off season in the spring after sleigh rides and while awaiting the trails to thaw out. There's also a short off season in the fall awaiting the snow to be deep enough for sleigh rides. We always have projects to do and certain jobs that are weather dependent––there's always something to do! We also visit family in the off season since we have limited time when we are open for rides.
What are some of the high points of your work?
I love providing people with the experience of riding a horse in the beautiful Methow Valley. Many people don't have much opportunity to be around horses and we have gentle horses, so they can enjoy the therapy of the outdoors. Our horses work for a living and get a lot of consistent time which makes good horses.
What are some low points?
Some days it seems that we will never get all the projects done. Having livestock means there's always something that needs improving! Also, we had closure/slow times during all the wild fires the last few years that impacted our business strongly. It added a lot of stress, but we are pulling through it.
Do you own your own horse(s)? If yes, do you use your own horses in your job? 
Yes! We own 45 horses and 3 mules. We have 13 draft horses that we use for wagon and sleigh rides and a few we ride. The rest of the horses and mules are riding stock, some of which are guest horses, and some are staff horses that we are training to hopefully be the next guest horses. We brought up a few of our own horses and mules when we bought into the business, but many of the horses I knew when I worked at the Sun Mountain Stables in the early 2000s.
We have quite the horse family! Our oldest horse is 28 and our youngest is 4, so it's a wide variety of amazing stock.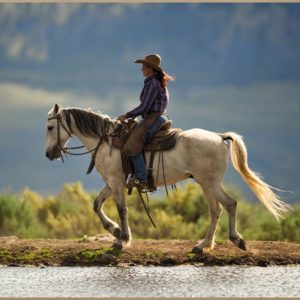 Describe the qualities of your favorite horses and/or mules.
We have a lot of personalities in the herd and it's always entertaining to watch and learn what makes them tick. We also have so many kind, steady, and patient horses––they make me smile every time they provide people with an amazing ride through the scenic Methow Valley.
How long have you been doing this?
Okay, that is a bit of a long story… I was in 4-H as a kid, worked at a veterinary hospital in Colville, WA, worked at YMCA's Camp Orkila in the wrangler program summer of 1999, was at Sun Mountain Lodge Stables in the early 2000s, did some horse packing and cooking in the high country, worked at a horse rehab center in Ellensburg while finishing my degree at Central Washington University, and then we took over this business at Sun Mountain Lodge in 2011. So specifically, 10 seasons here, but sometimes I feel my whole life has given me experience to help me manage this program.
Learn more at www.sunmountainlodge.com; click on Activities / Warm Weather Activities / Horseback Riding
Find them on Facebook: JD Outfitters LLC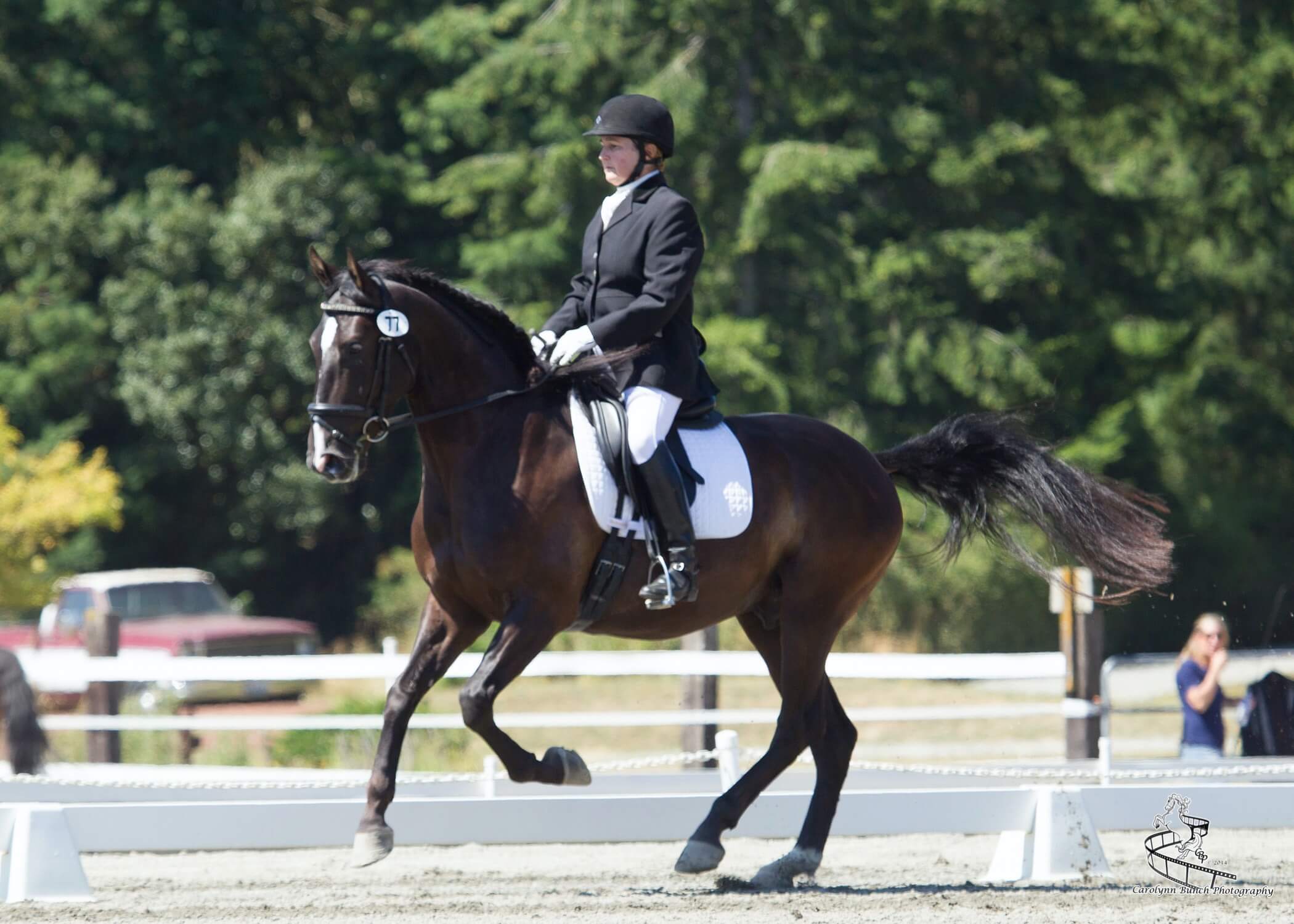 Kim Roe grew up riding on the family ranch and competed in Western rail classes, trail horse, reining, working cow, and hunter/jumper. She trained her first horse for money at 12 years old, starting a pony for a neighbor.
Kim has been a professional dressage instructor in Washington state for over 30 years, training hundreds of horses and students through the levels. In recent years Kim has become involved in Working Equitation and is a small 'r' Working Equitation judge with WE United.
Kim is the editor of the Northwest Horse Source Magazine, and also a writer, photographer, and poet. She owns and manages Blue Gate Farm in Deming, Washington where she continues to be passionate about helping horses and riders in many disciplines.