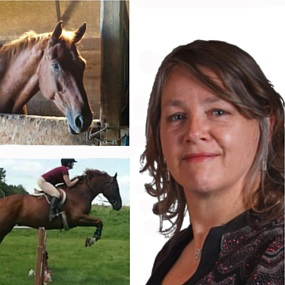 Ottawa, Ontario – Laura Kelland-May Certified Equine Massage Therapist and Certified Animal Aromatherapist continues to develop education surrounding the use of essential oils with horses. In her efforts to increase knowledge about using essential oils with horses she is hosting an essential oil workshop and equine massage information session May 15th 2016 at Spruce Ridge Stables in Pembroke Ontario.
Horses have an innate sense about what is good for them. They can search out and pick around plants to get the tastiest morsel of food. If they need a grooming or massage in the wild, they will call upon their herd mates for a scratch or rub to get those "hard to reach" places. Kelland-May says, "We, as horse keepers, provide our equines with the best we can provide. This may include manicured pastures, domesticated stabling, balanced feed rations, and designer supplement packs. The unfortunate thing is we have all but removed their physical ability to pick and choose what they actually need."
Having a choice to pick a certain plant or call upon a pasture mate is something horses know naturally. "Maybe they really do need those dandelion weeds, or a nibble on their back from their stable buddy. That is why I like to use essential oils with horses." Kelland-May says, "Horses, when you let them, can choose which oils they would like, and what oils they feel they need."
The workshop, Using Essential Oils with Horses, will focus on the top oils to use with your horse and how to offer essential oils safely to your equine. The essential oil workshop will run a full day and will include a massage portion which will highlight some the horse's physiology and Kelland-May will identify some easy massage techniques as well as the some essential oils to use for daily use with your horse. For additional information please contact Laura Kelland-May.
By using proven massage techniques and historically tested essential oils, horse owners and stable managers can transform their horses into the solid partner they would like to have. "Essential oils and massage techniques are just one of the many ways equine enthusiasts can help their horses improve performance, prevent injury, relax or even recuperate from a lay-up," Kelland-May continues, "I am so proud to be able to share this information with horse owners so they can help their horses."
Laura Kelland-May of ThistleRidge Equestrian has been providing equine massage services and equine aromatherapy sessions since 2013. Clients across Canada and United states have enjoyed her personalized professional services designed to help relieve muscle tension and provide emotional support for horses and their owners.
For additional information please visit ThistleRidgeStables.com
For more information please contact Laura Kelland-May
Laura Kelland-May 613-304-7013
Thistle Ridge Equestrian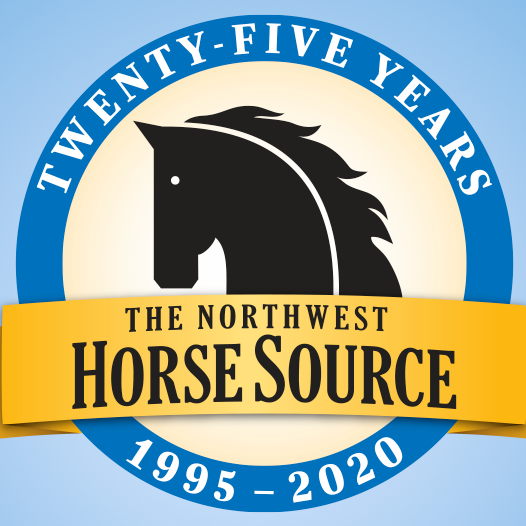 News from the horse industry. Sharing today's information as it happens. The Northwest Horse Source is not responsible for the content of 3rd party submissions.