Beat the Blues by Attending Equine Events in March
by Robert Eversole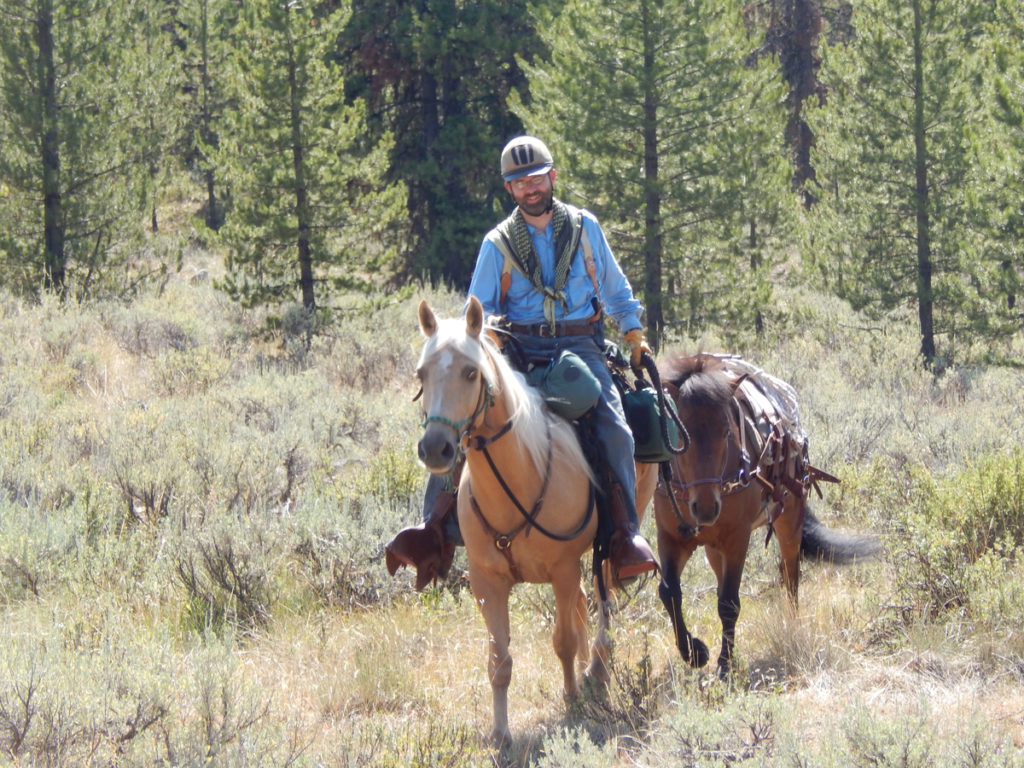 Cabin fever: It's a serious malady this time of year. You're most likely suffering as I have been, stuck inside for days at a time, venturing out only to feed and muck the stalls before returning to the house and dreaming about summer rides and pack trips while willing the sun to reappear from behind grey clouds.
Josh Klapow Ph.D., clinical psychologist at the school of public health at the University of Alabama at Birmingham has this to say about cabin fever: "Basically, it's your mind's way of telling you that the environment you are in is less than optimal for normal functioning." He adds, "It's when you're in a space of restricted freedom for a period of time that you can no longer tolerate."
Sounds spot on to me.
There are remedies for getting out of the cabin fever slump and returning to our normal happy, horsey, selves. Getting out of the house, moving around and maybe even finding some natural sunlight to bask in are well known cures. If the weather is keeping you from riding, then attending an equine related activity may be your ticket to happiness. Fortunately, we have options for finding horsey heaven this month. The two events that I'm most excited for are the Back Country Horsemen of Washington Rendezvous and the Northwest Horse Fair and Expo.
Ellensburg, Washington is home to the BCHW Rendezvous and the theme this year is "Back to Basics." The 2016 rendezvous continues a proud tradition of gathering together with like-minded outdoor enthusiasts. This shindig runs from March 18 to 20 and features horse and mule packing seminars, including clinics by Andy Breland and Chuck Allen, stars of the National Geographic Channel show "Dead End Express." In addition, Leave No Trace classes will teach you how to make a positive impact when riding. Of course it wouldn't be Rendezvous without scores of vendors and the Dutch oven competition. This event is free and you needn't be a BCHW member to attend, although you should certainly consider joining our merry band if only to add your name to the list of people helping to keep horse trails open in the Pacific Northwest and beyond. As always, there is lots to learn, loads of fun and plenty of horses and mules at the Backcountry Horsemen of Washington Rendezvous.
While education and trails advocacy is the focus of the BCHW Rendezvous, entertainment, shopping and clinics are highlights of the Northwest Horse Fair and Expo in Albany, OR. This event also runs from March 18 to 20th.  With over 100 vendors, offering everything equine related from trailers to tack and artwork to home décor, the Northwest Horse Fair will have excellent shopping opportunities in a state with no sales tax! Of course, it's not just entertainment and shopping at the expo, there will also be a number of clinicians, myself included, at the event offering numerous educational presentations on topics ranging from nutrition to safety. I'll be discussing subjects of interest to active and aspiring trail riders with classes on emergency preparedness—When the Sh*t Hits the Fan, The ABC's of Trail Riding and Horse Camping 101 and 102, where we'll ponder the finer points of camping with equines both at the trailhead and beyond.
I'm very much looking forward to chatting with you during the horse expo and helping you plan many wonderful rides and trips this coming summer. It's my hope that, through sharing my experiences, your trail rides and camping trips will be safer and more fun, helping to keep you active and enjoying the trails for years to come.
For more of my thoughts on horses, horse trails and horse camping visit www.trailmeister.com. See you at the expo!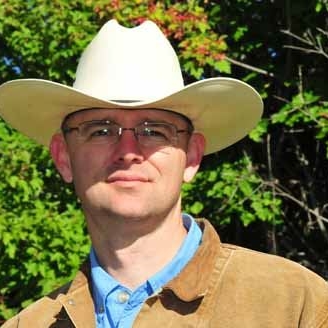 Robert Eversole, "the trail meister," owns www.TrailMeister.com, the largest database of horse riding and camping areas in the U.S. with free trail and trailhead information, trail maps, and much more to help horse enthusiasts experience the joys of trail riding. Robert is a registered riding instructor with PATH International, a mounted search and rescue team member, and a U.S. Marine who has served on the board of the Backcountry Horsemen of Washington (BCHW). He is enjoying his new career helping fellow trail riders stay found and safe on the trail. When not on the trail, The Trail Meister resides near Spokane, WA and teaches land navigation to a wide variety of outdoor groups across the nation. For North America's largest horse trail and camping directory, trail tips, and more, visit www.TrailMeister.com.