Enjoying the Resources in My Own Backyard
By Catherine Madera
I have a horse related dream: to take a castle tour in Ireland on horseback. With plenty of day-to-day horse expenses I've not saved up for this dream vacation, but it's on my equestrian "Bucket List." Recently I entered a contest to win a trip to Ireland, I'll let you know how I make out.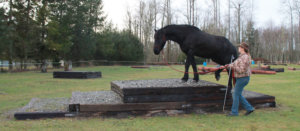 My list of big goals and fancy horse vacations generally gets overwhelmed by the ordinary—unexpected vet visits, my daughter's show expenses, sky rocketing hay prices, etc. I'm having a hard time seeing Ireland in my future. However, when I focus on local opportunities and experiences it is amazing what is right in my own zip code. Besides mountainous trails a short (horseback) ride from my house and a quality dressage instructor just down the road, I recently discovered a very nicely built and maintained obstacle course just a ten minute drive from my house—Fire Mountain Friesians owned by Marilyn Pineda. I never knew it was there! Instead of lamenting a rural location "in the Toolies," I feel blessed at what is available in my own backyard.
Maybe, like me, you have a big horse-related dream such as traveling to Craig Cameron's Texas ranch, taking a clinic with Al Dunning or visiting your favorite successful breeding operation and buying a high quality horse. Dreams are great (never lose them), but don't neglect what might be waiting to be discovered right out your front door. The horse community, wherever you live, is a wonderful group to be a part of, support what you have locally. Opportunity often exists in places you don't expect.
This month's issue celebrates Barn and Farm. Don't miss our cover story on Barn Pros, a northwest company that knows a thing or two about equestrian dreams and making them come true. Need farming tips and inspiration? Check out Island Farm and Garden (the source of our beautiful cover photo) located in British Columbia. It's chock-full of resources and northwest treasures. www.islandfarmandgarden.ca
Ride Local!
Published March 2013 Issue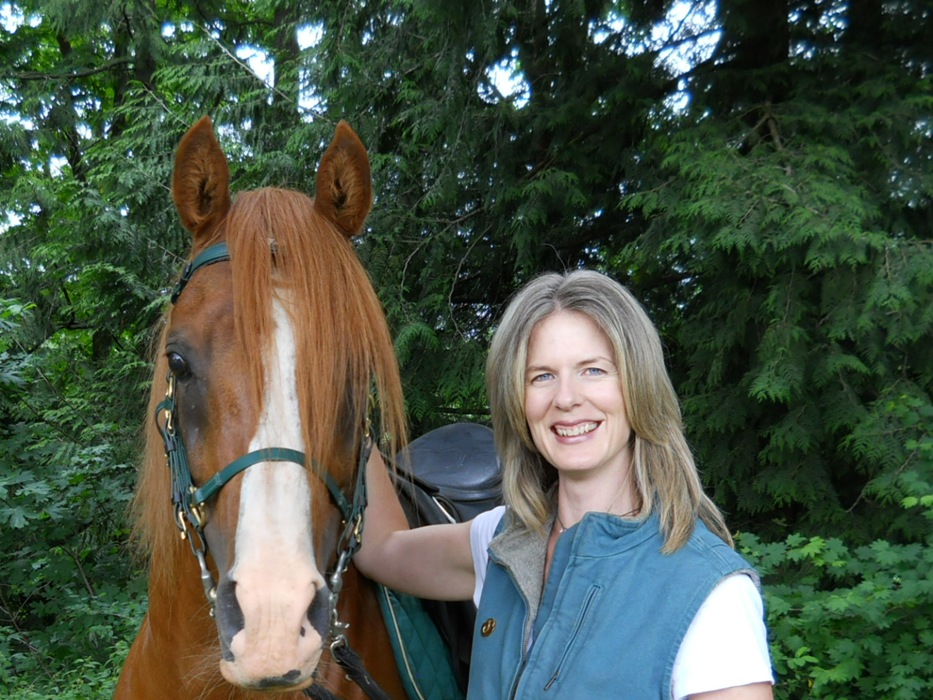 Catherine Madera served as editor of the Northwest Horse Source for five years. She has written for numerous regional and national publications and is a contributing writer for Guideposts Magazine and the author of four equine-related books. She has two grown children and lives with her husband and three horses in Northwest Washington.