by Kim Roe NWHS Editor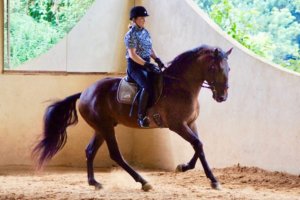 As a professional trainer and instructor, I've given a lot of advice over the years about the kind of horse I want a student mounted on. I want the best for my clients and that means a safe, sound horse who helps them achieve their riding and competitive goals. A horse that is easy to ride and highly trainable is not necessarily the most athletic one. The right horse will be suitable to the rider and be fun to ride and handle on the ground.
I approach prospects for students with a large dose of caution and level-headed clarity. When helping students start the search for a new horse, I draw on my experience and my many personal mistakes. Perhaps "mistakes" is too harsh a word. It's probably better to say my judgement when buying a horse for myself has often been clouded by longing, attraction, or maybe I'll even say "love" for a horse that might not be the best choice. A few times I've been snared by a horse's potential as opposed to his suitability. Part of that is because my ego figured I could ride or train anything, no matter how crazy. I've acquired horses because I've fallen in love, not as the result of level-headed thought. It's what I see in their eyes. I've lucked out and had some wonderful horses, but some took a lot of work and time and didn't move my career forward or help me reach all my goals.
There's an idea out there that "difficult" horses make you a better rider, but the truth is difficult horses just make you better at riding difficult horses. Riders begin to work in survival mode and become passive when they should be active. Many riders mounted on difficult horses learn to stay out of trouble, not train. Good horses teach us to ride actively and show us what we are doing right, so we become better and more educated riders and have more fun too.
I'm not saying you shouldn't love your horse, but it shouldn't be the highest priority in your horse-buying decision. If you're thinking about a new partnership, take someone you respect along on that journey. Tell them what you want, write it down, and give it to your trainer or friend to help keep you on track. And yes, the ability to melt your heart should be on that list.
Happy New Year! Enjoy our Breeding and Buying issue this month and as always, please feel free to contact me at kim@nwhorsesource.com. I love getting your feedback.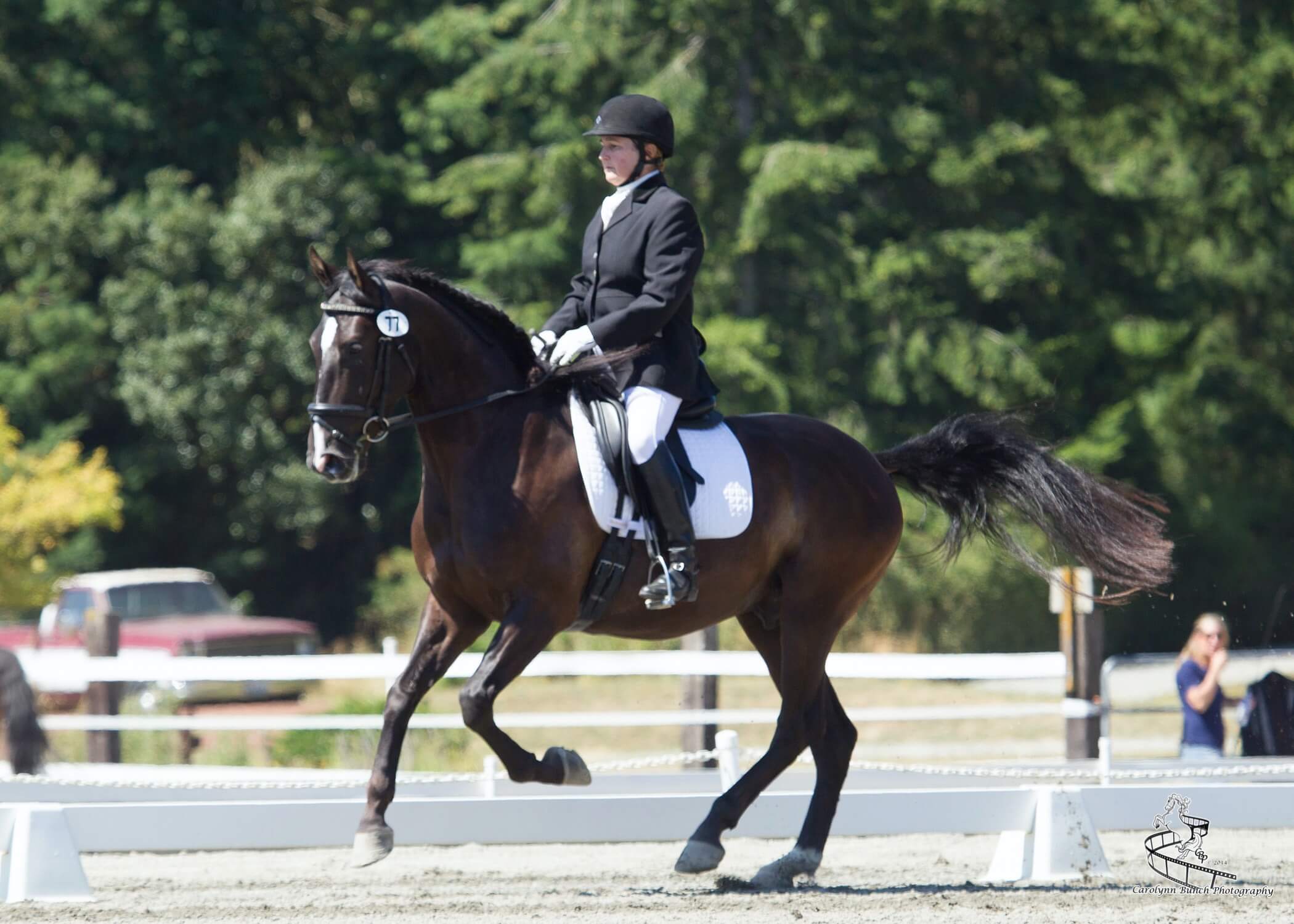 Kim Roe grew up riding on the family ranch and competed in Western rail classes, trail horse, reining, working cow, and hunter/jumper. She trained her first horse for money at 12 years old, starting a pony for a neighbor.
Kim has been a professional dressage instructor in Washington state for over 30 years, training hundreds of horses and students through the levels. In recent years Kim has become involved in Working Equitation and is a small 'r' Working Equitation judge with WE United.
Kim is the editor of the Northwest Horse Source Magazine, and also a writer, photographer, and poet. She owns and manages Blue Gate Farm in Deming, Washington where she continues to be passionate about helping horses and riders in many disciplines.